The Trump administration's Jan. 9 proposal to speed up and revamp environmental studies under the National Environmental Policy Act is likely to be challenged in court if it's finalized.
Environmental organizations and California Attorney General Xavier Becerra blasted the proposed rule, saying the proposal would largely eliminate consideration of cumulative impacts, including climate change.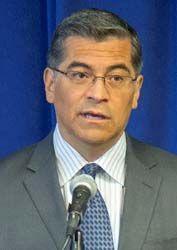 President Donald Trump announced the proposed rule at the White House, joined by Cabinet-level officials and trade and labor group representatives.
"This is a really, really big proposal," Interior Secretary David Bernhardt said. "This proposal affects virtually every significant decision made by the federal government that affects the environment." Speaking to Trump, he said, "I believe it will be the most significant deregulatory proposal you ultimately implement."
Mary Neumayr, head of the White House Council on Environmental Quality, said the regulation would set a "presumptive" two-year deadline for completing environmental impact statements, and allow greater use of documents prepared by states, tribes and local governments.
Critics of current NEPA regulations say environmental reviews take too long and delay energy and other infrastructure projects.
Donald Santa, CEO of the Interstate Natural Gas Association of America, a pipelines trade group, said that "lack of clarity in the existing NEPA regulations has led courts to fill the gaps, spurring costly litigation, and has led to unclear expectations, which has caused significant and unnecessary delays for infrastructure projects across the country."
On cumulative impacts, the draft proposal said that analyzed effects would have to be "reasonably foreseeable and have a reasonably close causal relationship to the proposed action or alternatives," analogous to "proximate cause in tort law."
The draft also stated that cumulative impacts analysis is not required by NEPA. "CEQ also proposes to clarify that effects should not be considered significant if they are remote in time, geographically remote, or the result of a lengthy causal chain," the proposal said.
A critic of the proposal said CEQ is overstepping its authority. Dan Farber, co-director of the UC Berkeley School of Law's Center for Law, Energy and the Environment, said the White House was acting with "hubris."
"That hubris is evident in the proposal's efforts to tell courts when lawsuits can be brought and what kind of remedies they can provide," Farber said in a Legal Planet blog post. He added that litigation issues such as when NEPA suits can be filed "are up to the courts—not the White House—to decide."
If the proposal is finalized, litigation is likely. "We will use every tool in our toolbox to stop this dangerous move and safeguard our children's future," Gina McCarthy, CEO of the Natural Resources Defense Council, said in a statement. McCarthy headed the Environmental Protection Agency from 2013 to 2017, during then-President Barack Obama's second term in office.
"We'll remind President Trump again: if you try to backslide on the safeguards protecting our nation's environment and put polluters in the driver's seat, we will hold you accountable," Becerra said.
The proposed rule would be open for 60 days of public comment following publication in the Federal Register. Two public hearings are scheduled for Feb. 11 in Denver and Feb. 25 in Washington, D.C.
House Panel Floats Net-Zero Bill Framework
House Energy and Commerce Committee leaders floated a framework on Jan. 8 for sweeping legislation aimed at reducing U.S. greenhouse gas emissions to net zero by 2050.
Committee leaders said bill text would be released in a few weeks. The legislation would stand little chance of getting through Congress this year, but could set a marker for a serious run at passage of a climate bill next year if the eventual Democratic presidential nominee defeats Trump and Democrats take full control of Congress in the Nov. 3 election.
"Record wildfires, flooding, heat waves and drought have spelled out a dire reality: the climate crisis is here, and we can no longer afford to address this crisis along the margins," Rep. Frank Pallone (D-N.J.), chairman of the committee, said in a statement.
Rep. Greg Walden (R-Ore.), the committee's ranking Republican, dismissed the proposal. "If Democrats were serious about getting somewhere on climate change, they would seek to make law instead of engaging in partisan messaging exercises," Walden said. He noted that the bill is being developed without involvement by Republican lawmakers.
The proposal does not include a price on GHG emissions. The legislation instead would impose a technology-neutral "clean electricity standard" that would phase in requirements for retail electricity suppliers, beginning in 2022, to acquire an increasing share of power from "clean energy," reaching 100 percent in 2050, according to a summary of the framework.
The summary defines "clean energy" as a resource with an annual carbon intensity of less than 0.82 metric ton of carbon dioxide-equivalent per megawatt-hour. Suppliers could acquire clean-energy credits by buying from other utilities or at auction, according to the proposal. Resources that emit no CO2 would receive full credit. Coal and natural gas-fired power plants would receive partial credit if their carbon intensities fall below 0.82 MTCO2e/MWh, the summary said.
In addition, the bill would set targets for tightening model energy-efficiency codes for buildings, leading to requirements for "zero-energy-ready" buildings by 2030.
States would be authorized to set their own appliance efficiency standards "when the federal government fails to meet its statutory obligations to finalize applicable standards," a summary of the framework said.
Other provisions of the framework include:
Requiring states to submit plans to the Environmental Protection Agency for meeting the net-zero emissions target by 2050.
Directing EPA to tighten tailpipe GHG standards for motor vehicles, with year-over-year reductions in emissions limits.
Directing EPA to regulate methane emissions from the oil and gas sector, bringing emissions down 90 percent below 2012 levels by 2030. Routine flaring at new oil and gas sources would be barred, while existing sources would have to phase out flaring by 2028.
Revising the Public Utility Regulatory Policies Act to promote energy storage and "non-wires solutions."
Directing FERC to consider climate change when reviewing proposed interstate gas pipelines.
Establishing a "Buy Clean" program setting performance targets for reduced emissions from production of steel, concrete and other materials used in projects receiving federal funding.
Meanwhile, House lawmakers on Dec. 19 introduced bipartisan legislation authorizing technology-neutral tax credits for "nascent" energy technologies, including renewables, advanced nuclear, storage and fossil-energy sources that capture and sequester CO2 emissions.
The bill was introduced by Rep. Tom Reed (R-N.Y.). Bill co-sponsors include Reps. Jimmy Panetta (D-Calif.) and David Schweikert (R-Ariz.).
The legislation, HR 5523, would authorize production tax credits for fossil-energy technologies that capture and sequester up to 60 percent of their CO2 emissions. Also qualifying would be nuclear reactor designs that increase fuel utilization, reduce high-level waste, increase thermal efficiency, and lower the risks of accidents. Renewables could qualify for the credits if they provide 20 percent improvements in conversion efficiency or 20 percent capacity-factor improvement compared with best-of-class technologies in commercial use.
Credit amounts would be based on gross energy sales or a formula tied to sales and wholesale energy prices, whichever is less.
The bill would authorize an investment tax credit of 30 percent for installing storage technologies. The eligible national amount would be capped at 20,000 MW and there would be a sublimit of 15,000 MW for lithium-ion battery storage.
Energy sources using currently authorized production or investment tax credits would not be eligible to tap the new credits.
A Department of Homeland Security official urged utilities and other operators of critical infrastructure on Jan. 2 to be on guard against cyberattacks in connection with increased tension between the U.S. and Iran.
Chris Krebs, head of the department's Cybersecurity and Infrastructure Security Agency, in a Twitter post urged operators to "brush up on Iranian [tactics, techniques and procedures] and pay close attention to your critical systems, particularly [industrial control systems]."
Krebs also pointed to his agency's June 22 statement warning that the Iranian regime and its proxies "are increasingly using destructive 'wiper' attacks, looking to do much more than just steal data and money. These efforts often are enabled through common tactics like spear-phishing, password spraying and credential stuffing. What might start as an account compromise, where you think you might just lose data, can quickly become a situation where you've lost your whole network."
Password spraying refers to attempts to break into multiple systems with a few commonly used passwords. In credential stuffing, attackers attempt to penetrate systems through automated login requests using stolen usernames and passwords.
Court Rejects Bid to Block CEC Lighting Rules
A federal court on Dec. 31 rejected a request for a temporary injunction to stop the California Energy Commission from enforcing light bulb rules rejected last year by the Department of Energy.
The action by U.S. District Judge Kimberly Mueller of the Eastern District of California cleared the way for the commission to enforce a 45-lumens-per-watt efficiency standard on general-service lamps, including specialty lamps that DOE last year determined would not be covered by federal efficiency standards.
Mueller rejected an injunction sought by the National Electrical Manufacturers Association and the American Lighting Association, which filed suit to block the CEC's Nov. 13 adoption of an expanded definition of general-service lamps subject to the 45-lumens standard. The commission adopted the lighting definitions that DOE finalized Jan. 19, 2017, but then rolled back last year.
Sixteen states and New York City sued DOE on Nov. 4 to challenge the rollback. State plaintiffs include California, Colorado, Nevada, Oregon and Washington.
The practical effect of the state's action will be to drive incandescent general-service lamps off California store shelves, leaving the general lighting market to LED and compact fluorescent lighting.
Mueller ruled that the commission met the terms of two exceptions in the federal Energy Policy and Conservation Act's pre-emption of state efficiency standards.
"The CEC's new rule, in fact, garnered significant support from consumer groups who testified in support of it at CEC proceedings," Mueller wrote.
Ferries Awarded Grant for Hybrid-Electric Vessels
Washington State Ferries was awarded a $1.5-million federal grant to convert a ferry on the Seattle-Bainbridge Island run from diesel to hybrid-electric propulsion, Sen. Maria Cantwell (D-Wash.) announced Jan. 7.
Converting the ferry would result in a 95-percent reduction in emissions, Cantwell's office said.
The grant was awarded by the Transportation Department's Federal Maritime Administration through its Marine Highways Program.
Flaws Seen in EPA Rules Analyses
EPA's Science Advisory Board will meet Jan. 17 to review draft board reports spotlighting what they called flaws in analyses underpinning four controversial EPA proposals to revise regulations in connection with motor-vehicle fuel economy, power plant mercury emissions and regulatory science.
The draft reports took issue with analyses behind EPA's proposals to scale back vehicle fuel-economy standards, remove consideration of "co-benefits" of power plant mercury emissions limits, and impose data-transparency requirements on research backing up regulations. In addition, a report critiqued EPA's narrowing of the definition of waters subject to federal regulatory jurisdiction under the Clean Water Act, a rule EPA adopted Oct. 22.
Meanwhile, seven Democratic senators on Jan. 9 urged Paul Ray, the newly confirmed head of the White House Office of Information and Regulatory Affairs, to address concerns raised in the reports.
"An examination of the recent reports the SAB issued include findings and recommendations related to EPA's failures to properly include costs, benefits, and other scientific and technical information in its proposed rules," the letter said.
The letter was sent by Sen. Tom Carper (D-Del.), ranking Democrat on the Senate Environment and Public Works Committee, and six others, including Oregon's Jeff Merkley as well as Sens. Cory Booker (D-N.J.), Ben Cardin (D-Md.), Kirsten Gillibrand (D-N.Y.), Ed Markey (D-Mass.) and Chris Van Hollen (D-Md.).
The report examining EPA's motor-vehicle fuel economy proposal spotlighted "significant weaknesses" in the analysis behind the 2018 proposal to freeze standards at 2020 levels through 2026. The report said the flaws led to "implausible results regarding the overall size of the vehicle fleet, predicting that an increase in prices due to regulation will cause the fleet to grow substantially when it would usually be expected to shrink."
On the proposed mercury rule, in which EPA proposed excluding "co-benefits" of limiting mercury emissions such as reduced particulate pollution, the draft report called on EPA to carry out a revised risk assessment that takes into account health benefits and risks of fish consumption. The report pointed to recent studies that suggested EPA has understated the benefits of mercury emissions reductions.
The draft report on EPA's redefinition of waters subject to federal protection said EPA failed to fully account for "connectivity" of water bodies. The rule, which EPA finalized Oct. 22, "neglects established science pertaining specifically to the connectivity of ground water to wetlands and adjacent major bodies of water by failing to acknowledge watershed systems and processes" spotlighted in a 2015 EPA report.
California and 13 other states, joined by New York City and the District of Columbia, filed suit Dec. 20 to challenge EPA's rule.
The draft report covering the data-transparency proposal said the requirement to publicize all studies backing up regulatory actions "could be cumbersome and impractical if some studies were used in weight of evidence consideration but not used to determine specific regulatory endpoints. The lack of criteria for what might satisfy the requirement makes it difficult to understand the implications."
The report also said the proposal's requirement to disclose dose-response data in a way that allows for independent validation is unclear.
Pendley Tenure at BLM Extended
Interior Secretary David Bernhardt on Dec. 31 extended until April 3 William Pendley's authority to direct the Bureau of Land Management.
Pendley has spearheaded the move of BLM's headquarters to Grand Junction, Colo.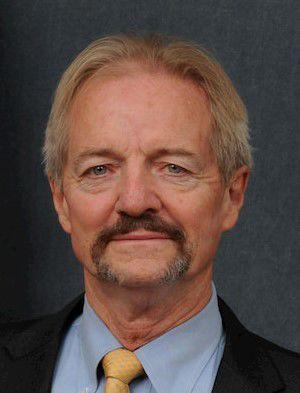 Pendley has been Interior'
s deputy director of policy and programs since July. In directives, Bernhardt has granted him authority to head BLM, which has not had a Senate-confirmed director since Neil Kornze, who left in 2017 after Trump took office.
Last week, 91 environmental organizations wrote Bernhardt calling for Pendley to be dismissed. "We are gravely concerned that Deputy Director Pendley's mismanagement of a move of top BLM personnel from Washington, D.C. to Grand Junction, Colorado is causing long-term damage to the agency entrusted with the largest acreage of American public lands," the groups said.
Pendley has defended the headquarters relocation as enabling BLM to make decisions close to the lands the agency manages.
DOE Launches 'Energy Storage Grand Challenge'
Energy Secretary Dan Brouillette on Jan. 8 announced a "grand challenge" aimed at boosting energy storage technology, including a domestic manufacturing supply chain that doesn't depend on imported critical materials.
DOE said the initiative would rely on technology research and prizes to accelerate development and commercialization of storage technologies. The department plans to meet with "key stakeholders" in the next several weeks to begin developing a road map "for a broad suite of storage and flexibility technologies."
At his Nov. 14 confirmation hearing before the Senate Energy and Natural Resources Committee, Brouillette said improving battery technology is important for backing variable renewables and for backing fossil generation in order to improve grid resilience.
DOE Awards Gas Technology R&D Funds
DOE awarded nearly $25 million in cost-shared funding on Jan. 3 to 16 projects studying ways to reuse flared gas and reduce leaks from pipelines and compressors.
Among the funding awards was $1.5 million for a University of New Mexico project to develop sensors able to distinguish pipeline methane emissions from other methane sources, such as farming and wetlands.
Other Western projects receiving funds included:
$1.5 million to Colorado State University for a project to develop protocols and testing for accelerated adoption of gas leak detection and quantification methods.
$1 million to Stanford University's project to develop a photochemical catalyst for converting gas to methanol.
$2.8 million for the Palo Alto Research Center to develop a pyrolysis unit to convert flared gas to hydrogen.
$3 million for the University of Colorado to develop a pyrolysis unit using flared gas to create carbon nanoparticles and nanofibers.
Rhodium Reports CO2 Emissions Drop
U.S. emissions of greenhouse gases fell 2.1 percent in 2019, due "almost entirely to a drop in coal consumption," the Rhodium Group said Jan. 7 in a preliminary report.
Rhodium, an economic research firm, said coal-fired power generation fell a record 18 percent last year to its lowest level since 1975. Overall power-sector emissions were down nearly 10 percent, "the biggest year-on-year drop in decades," the firm said.
The reduction in coal-related emissions totaled 190 million metric tons last year, Rhodium estimated, which was partially offset by an increase of slightly more than 40 million metric tons from the growth in natural gas-fired generation.
Renewable generation, including hydro, rose 6 percent in 2019, Rhodium said.
Overall emissions were 12 percent below 2005 levels, but the U.S. "is still a long way off" from the 26- to 28-percent reduction from 2005 levels by 2025 that the U.S. pledged in the 2015 Paris climate accord. The Trump administration has initiated U.S. withdrawal from the accord. The pullout would take effect Nov. 4.