Tri-State Generation and Transmission Association will add a combined 1,850 MW of renewable generation and storage and retire its remaining Colorado coal units by 2030, if the wholesale cooperative's first electric resource plan filed Dec. 1 to the Colorado Public Utilities Commission is approved.
Tri-State, a Colorado-based power provider, has 42 electric distribution cooperative and public utility members across four states, as well as three nonutility members. The company on Nov. 12 declared its intention to reduce carbon emissions from its operations 80 percent by 2030, relative to 2005 levels (see CEM No. 1616). The "preferred scenario" in Tri-State's ERP would deliver the 80-percent emissions reduction as well as decrease water usage, the company said in the filing [20A-0528E].
"Our Electric Resource Plan filing demonstrates how Tri-State and our members can continue our cooperative's historic transformation to clean energy, while keeping power reliable, reducing our wholesale rates, and helping Colorado meet its greenhouse gas emissions reduction goals," Tri-State CEO Duane Highley said in a Dec. 1 statement.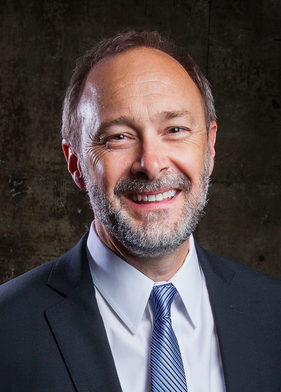 The preferred plan has a revenue requirement of $21.3 billion, $400 million more than the "base case" scenario that includes Tri-State's current resource portfolio and a business-as-usual approach. It would also reduce annual water usage by about two-thirds over the next two decades. Tri-State's projected 2021 water usage is expected to be around 18,400 acre-feet; this would drop to around 12,275 acre-feet by 2030 and 6,140 acre-feet by 2040. The preferred scenario is among seven plans offered in the filing for the PUC's consideration.
The passage of SB 236 in 2019 called on the Colorado PUC to pass rules requiring wholesale electric cooperatives such as Tri-State to submit ERPs for approval. Commissioners in July approved the new rule [19R-0408E]. The PUC prior to 2019 required an ERP from Tri-State solely for informational purposes.
Brad Nebergall, senior vice president of energy management at Tri-State, said in testimony accompanying the filing that Tri-State is different from investor-owned utilities in that it has no interaction with end electricity users, and operates across four states. He said the commission should consider these circumstances when evaluating the ERP. Xcel Energy-Colorado, the state's largest utility, is required to submit its electric resource plan to the PUC by March 1.
Each of Tri-State's proposed plans calls for retiring all of its coal-fired generation resources by 2030. However, the preferred scenario assumes a retirement date of 2029 for the 428-MW Unit 3 of the Craig Generating Station. The Colorado Air Quality Control Commission on Nov. 20 approved preliminary rules that would close the unit by 2028 (see CEM No. 1618). The 280-MW Unit 1 and 268-MW Unit 2 of Craig will be retired in 2025 and 2028, respectively. Tri-State is providing "retraining and transition support" for Craig employees, Nebergall said.
Tri-State has been repeatedly criticized by its members, environmental groups and ratepayer advocates for relying on coal as the price of renewable power drops. Several Tri-State members have explored the possibility of leaving and two have successfully done so. Others are considering their options, and sometimes pursuing legal action in order to serve their own members with lower rates and more renewable energy (see related story).
While the proposals outlined in the preferred scenario do not depend on the development of a regional transmission organization or joining one, "the implementation of an RTO or other appropriate organized market structure is key to maintaining reliable operations as regional utilities all engage in efforts to reduce carbon emissions," Lisa Tiffin, senior manager of analytics and forecasting for Tri-State, said in testimony.
Tri-State in September 2019 announced that it would join the Southwest Power Pool's Western Energy Imbalance Service Market as early as February 2021. The portions of its system that are in New Mexico will be part of the California Independent System Operator's Western Energy Imbalance Market as early as April 2021, when Public Service Company of New Mexico joins the Western EIM. Tri-State and other Western and Midwestern utilities on Nov. 12 submitted a letter to SPP committing to evaluate membership in its regional transmission organization.
Tri-State members currently have the option to self-generate up to 5 percent of their load. In October, the Tri-State board approved a partial-requirements contract option that would allow members, beginning in February, to self-supply up to 50 percent of their load requirements within an aggregate 300 MW of systemwide capacity (see CEM No. 1611). While the ERP reflects some expected growth in utility member self-supply, the full picture of how this will affect Tri-State's overall load will be reflected in its next ERP, due in 2023, Tiffin said. 
Tri-State in Phase 2 of its preferred scenario suggested issuing an all-source request for proposals for projects that would be completed prior to 2025, Susan Hunter, senior manager of origination, said in accompanying testimony.