New Mexico regulators, in an apparent attempt to do an end run around recently enacted legislation, voted July 10 to oversee Public Service Company of New Mexico's abandonment of the coal-fired San Juan Generating Station via a docket established prior to passage of the state's landmark Energy Transition Act.
PNM, the state's largest regulated utility, on July 1 filed to the New Mexico Public Regulation Commission its consolidated application for abandonment of SJGS, with a request for a financing order to recover undepreciated assets in the plant through securitized bond sales and four replacement resource scenarios (see CEM No. 1546 [15]).
"We were surprised by the PRC's decision to consolidate our July 1 comprehensive abandonment, replacement and financing filing with the limited docket the PRC opened back in January," PNM said in an emailed statement. "However, we do not believe this changes anything and are confident that the provisions of the Energy Transition Act, that went into law on June 14, applies to our comprehensive July 1 filing."
Commissioner Cynthia Hall at the NMPRC's July 10 meeting originally moved to adopt the recommended order as presented by hearing examiner Michael Smith. Smith suggested bifurcating PNM's consolidated application—which sought separate approval for abandonment of the plant, a financing order allowing the issuance of securitized bonds, and approval of replacement resources—into Parts 1 and 2 of the filing docket [19-00195-UT]. Part 1 of the order would have combined the abandonment and financing; application; approval of replacement resources would have proceeded in parallel but with a longer deadline in Part 2 of the same docket.
NMPRC Vice Chair Valerie Espinoza, attending via telephone, interjected before Hall's motion was seconded, immediately suggesting the commission instead move PNM's application into docket [19-00018-UT], in which the commission on Jan. 30 had ordered PNM to file for abandonment of San Juan (see CEM No. 1524 [16]).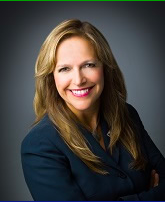 "That order required PNM to file its proposal for replacement resources, and therefore we should proceed under that prior law and not the new Energy Transition Act legislation," Espinoza said.
"The commission's initial order in [Docket] 1918 remains a valid order because PNM's writ of prohibition was not granted by the [New Mexico] Supreme Court," Commissioner Jefferson Byrd told the commissioners. "It was reinstated before PNM's application was filed."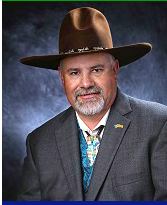 PNM, upon issuance of the Jan. 30 order, filed a writ of mandamus with the New Mexico Supreme Court, which granted a stay and scheduled oral arguments for July 9 (see CEM No. 1528 [15.4]). That stay was vacated by the court June 28, and PNM's writ was dismissed. Byrd argued this served to reinstate the commission's January order putting it in place at the time of PNM's application.
Byrd moved to "do the abandonment through 1918 and the new acquisitions through [PNM's consolidated application filing] 195, thus separating them." Espinoza seconded Byrd's motion.
Smith made it clear that while abandonment could proceed under prior law, there were no provisions for securitization of undepreciated assets prior to enactment of the ETA.
"I can imagine a million arguments from lawyers on all sides about which law applies when, and I'm afraid that we're just going to get in a sinkhole and when it comes down to it, what we're going to end up doing and what a judicial process will eventually decide is: Do what the Legislature asked you to do," Commissioner Stephen Fischmann said in a plea to fellow commissioners to adopt the order as Smith presented it. Fischmann was the lone no vote in the decision to approve Byrd's motion.
"Regardless of which way it goes now, it will end up before the [New Mexico] Supreme Court," Chuck Noble, an attorney with New Mexico's Coalition for Clean Affordable Energy, told California Energy Markets in a phone conversation.
"If the [NMPRC] doesn't apply the ETA, PNM and other stakeholders will appeal. If they do apply it, New Energy Economy will certainly appeal," Noble said, referring to an organization that proposed amendments to the ETA that were not adopted before its passage.
"If the unrecovered investments are not securitized, the money will not be available to the affected communities in the San Juan County area, and that would be disastrous," Noble said.
The financing order requested by PNM would allow for the issuance of approximately $361 million in securitized bonds that would result in more than $340 million to recover $283 million in undepreciated assets at SJGS, $20 million for job training and severance of affected plant and coal mine workers, $28.6 million for decommissioning and reclamation of the plant, and $8.7 million in procedural costs related to issuing the bonds and obtaining approval for abandonment, according to Smith's presentation at the meeting.
NEE on June 25 filed a motion ostensibly prompting the Supreme Court's dismissal of PNM's writ. NEE had argued previously that the ETA was a bailout for PNM and that it did not include strong enough ratepayer protections, despite consensus that securitizing stranded assets would likely lower ratepayer bills compared with continued operation of SJGS. NEE Executive Director Mariel Nanasi in a June 26 press release characterized the court's decision as "a victory for ratepayer protections because the Supreme Court denied PNM's bogus arguments that the PRC had exceeded their authority to regulate them."
"Our position is that the ETA applies," PNM spokesman Ray Sandoval said in a phone conversation. "[The application for abandonment] was filed on July 1. The ETA took effect June 14." Sandoval said the company would review the NMPRC's written order when it became available. "If need be, we'll go back to the New Mexico Supreme Court."
In other business, the NMPRC approved an 18-percent rate increase for Xcel subsidiary Southwest Public Service, which serves parts of eastern New Mexico and western Texas, to recover the utility's $324.5-million investment in the 478-MW Hale Wind Project [17-00034]. Hearing examiner Judith Amer explained that, while steep, the increase would be offset by fuel-cost savings with the advent of the wind resource. The commission also granted SPS' request to shorten the service life of its Tolk Generating Station Units 1 and 2 in Texas from 2042 and 2045, respectively, to 2032 in preparation for abandonment of the resources [19-00170-UT].
The commission also approved El Paso Electric's application for the abandonment and sale of its 7-percent interest in Units 4 and 5 of the Four Corners Generating Station to Infrastructure Investments Fund [15-00109-UT, 19-00098-UT] (see CEM No. 1542 [17.2]).