The Federal Energy Regulatory Commission recently approved a wholesale rate settlement between Tri-State Generation and Transmission Association and its 42 utility members in four states, resolving the first major rate case the wholesale power provider has filed since becoming subject to federal jurisdiction in 2019.
The settlement approves the 2-percent rate reduction that went into effect for Tri-State members in March and a forthcoming reduction that will deliver another 2-percent decrease to members by March 1, 2022. Several of Tri-State's utility members have either reduced their retail rates or increased patronage capital refunds to their members since the initial rate reduction, the Colorado-based wholesale power cooperative said in a news release.
The settlement also establishes a moratorium on rate increases through May of 2023 and requires Tri-State to file a new rate case by Sept. 1, 2023.
"The settlement resolves all matters at issue in a consolidated docket that included Tri-State's long-term wholesale electric service contracts with members, its program for a member 5-percent self-supply option, and a local member community solar generation program," the release says.
Tri-State continues to negotiate with utility members interested in self-supplying up to 50 percent of their load. At its annual meeting the week of Aug. 2, Tri-State said three members had submitted nominations for an aggregate 209 MW of self-supply during an open-season period in May. Tri-State in March 2020 said it would allow members to express their intentions to self-supply up to 50 percent of their generation needs from an aggregated 300 MW total (see CEM No. 1583).
La Plata Electric Association of Durango, Colorado, is among the three Tri-State members seeking a greater percentage of self-supplied generation, and in May issued a request for proposals that resulted in several bids received by the cooperative in late June. LPEA, which serves members in southwestern Colorado, plans to hold two online town hall meetings to discuss bid finalists in late October, spokesperson Hillary Knox said in an email.
LPEA and United Power of Brighton, Colorado, are among the Tri-State members that have sought full exit-charge amounts from the wholesale cooperative. LPEA CEO Jessica Matlock characterized the $449-million figure offered in July by Tri-State for LPEA to fully depart its contract as "extraordinarily high," but said the partial-requirement option might be feasible.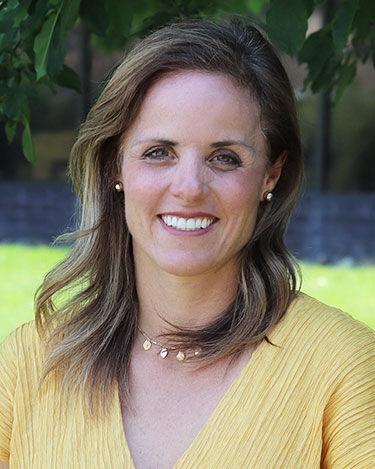 "We are excited about the potential to work with Tri-State on a partial option that would meet the needs of our membership. In a time of energy transition, it is important to provide more flexibility to distribution cooperatives to better serve the needs of our unique communities," Matlock said in the email.
"LPEA is only considering proposals that will both decrease LPEA's greenhouse gas emissions and lower rates for its members," Knox said.
United is not among the members that nominated for self-supply during the recent open season, CEO Mark Gabriel confirmed in a phone interview. Gabriel said there was not a significant apparent benefit to its own members to pursue that option, but that he is interested in modifying United's contract with Tri-State, which, like all Tri-State member contracts, runs through 2050 and limits self-supply to 5 percent of a member's needs. United would like to be able to purchase as much power in its service territory as its members want to provide, he said.
"Contracts are modified all the time," Gabriel said. "It's not an either/or. Have you ever refinanced a mortgage?"
United, which surpassed 100,000 meters in July and set a peak of 571 MW during the first week of August, is Tri-State's largest member. "The needs of our members are preeminent in our minds," Gabriel said. It's a matter of determining what contract provisions should be modified for their benefit, he said.
Gabriel, who ran the Western Area Power Administration for eight years before taking the helm at United in February, is also clear about the importance of Tri-State for transmission and regional market participation. "We want a strong Tri-State," he said, adding that he and Tri-State CEO Duane Highley have been working "shoulder to shoulder" toward the goal of a regional market.
"We need Tri-State to realize the dynamics of a changing industry mean more of our members want to generate electricity locally, to be untethered from fossil-based resources and released from the paradigm of centralized generation that is decades old," Gabriel said in remarks at the Tri-State annual meeting that were posted on the United website.
"It is important to be clear that the drive to remove coal from the fuel mix is only tangentially connected to regulation and political whim. It is tied 100 percent to the low cost of natural gas, coupled with the decreasing costs of renewable energy," Gabriel said in his remarks. "This is economics, not politics." He added that the disagreement with Tri-State has resulted in significant legal expenditures, tensions and burdens that have stymied progress toward "a low-cost, flexible, carbon-reduced environment."
"To achieve this goal means a radical re-envisioning of the G&T model, one in which utility members can purchase as much or as little power as they need to support their communities; one in which Tri-State operates its grid on the basis of formalized tariffs, such as an Open Access Transmission Tariff, rather than 'Hotel California' rules, where you can get in but never leave," Gabriel said.