The Colorado Public Utilities Commission at an Oct. 15 public hearing explored options for regulating resource planning for Tri-State Generation and Transmission Association, the state's wholesale power supplier serving 43 rural distribution cooperatives in Colorado, New Mexico, Wyoming and Nebraska. The hearing included environmental stakeholders, Tri-State representatives and citizens from throughout Colorado intent on decreasing greenhouse gas emissions and incorporating more renewable energy into Colorado's system [19R-0408E].
The state's SB 19-236, passed earlier this year by the Colorado Legislature and signed into law by Gov. Jared Polis, authorized the commission to regulate Tri-State, a not-for-profit cooperative comprised of its 43 member-owners. It also mandates that the commission consider the social cost of carbon when guiding and approving resource planning. Another new law, HB 19-1261, calls for an economywide reduction of greenhouse gas emissions in Colorado of 90 percent by 2050 compared with 2005 levels, and establishes incremental goals along the way.
Though it has made investments in renewable energy resources in recent years and closed a Colorado coal-fired generating facility two years ahead of schedule in September, Tri-State remains heavily reliant on coal resources and has been criticized for preventing its members from investing in local renewables and other self-generation through restrictive, long-term contracts (see CEM No. 1557).
At the time of the bills' passage, Tri-State was exempt from Federal Energy Regulatory Commission jurisdiction owing to a narrow exemption for wholesale cooperatives owned solely by smaller member-cooperatives. Tri-State has since added a member that removes that exemption and puts the organization under the ratemaking jurisdiction of the federal commission (see CEM No. 1555). Tri-State has maintained throughout that it remains subject to state regulatory commissions in non-rate-related matters, including resource planning and emissions-reductions goals.
The Colorado PUC in filings to FERC expressed frustration and questioned how it would enforce regulatory authority over Tri-State while lacking rate authority. The PUC also questioned how, as a single-state commission, it can oversee resource planning for a multistate entity. Tri-State's initial rate and tariff filings with FERC were denied without prejudice Oct. 4, but the company plans to refile [ER19-2440, -2441, -2442, -2443, -2444, -2470 and -2474] (see CEM No. 1560).
Brad Nebergall, Tri-State's senior vice president of energy management, acknowledged at the hearing that the company's resource planning has not typically "been developed with a single state in mind," but focuses instead on resources for an integrated, multistate system.
Environmental organizations Western Resource Advocates and Sierra Club in comments filed to the docket expressed a preference for the commission to consider Tri-State's entire system. Ellen Howard Kutzer of WRA explained at the meeting that while the commission's jurisdiction is limited to Colorado, Tri-State's resources could be located in any of its four states yet consumed in Colorado. Likewise, Tri-State's Colorado-based resources might produce electricity consumed elsewhere. Such circumstances make regulatory jurisdiction confusing on a state-by-state basis.
Mark Detsky, an attorney representing the Colorado Independent Energy Association, an advocacy group for independent power producers, suggested at the hearing that Tri-State's board apply its Colorado Electric Resource Plan to systemwide planning. The Colorado PUC, Detsky argued in comments to the docket, should find its ERP decision to be legally binding on Tri-State's board of directors. The commission's enforcement authority, Detsky argued, applies to Tri-State, which is headquartered in Colorado.
In lieu of rate-based authority, PUC Chairman Jeffrey Ackermann suggested at the meeting that the commission might be able to use future plan approval as an enforcement tool to preclude Tri-State from acting on new resources. "If we approve a plan but don't like the way it's implemented, we let you know the next plan will not be approved," he said.
Tom Dougherty, outside counsel for Tri-State, agreed that resource planning approval could be an effective enforcement tool and reminded the commission that its proposed rules require annual progress reports that would give the commission insight into how effectively the company is implementing its plan.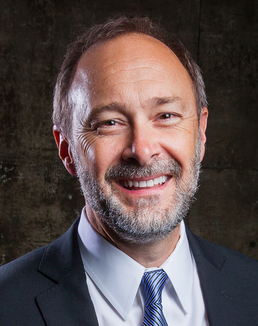 "The only way we can prove trust to you is by doing what we say we're going to do," Tri-State CEO Duane Highley said.
In response to Commissioner John Gavan's characterization of the morning's comments as having "an overwhelming theme urging extreme decarbonization," Highley said Tri-State's decarbonization plans "will meet all the state's goals and then some." He refrained from giving a specific number, saying it would be premature to do so.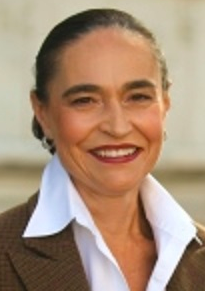 "At some point we're all going to have to talk about the elephant in the room, which is the coal mines that Tri-State owns and the coal generation," Commissioner Frances Koncilja told Highley. "At some point we're going to have to have a discussion because I know that is a burden to you all," she said. "You've got to, since you own those mines, sell coal out of them or close them down, and that's going to trigger environmental obligations."
Highley responded that it would be premature to give dates for eliminating Tri-State's coal resources. "But I would say, under the carbon rules, we don't see a future beyond 2030 for coal production or generation."
"I would suggest to you," Koncilja said, reflecting on the morning's comments, "everyone wants you to deal with that sooner than 2030."
The commission plans to issue rules before the end of December.