Colorado Gov. Jared Polis on March 6 nominated Megan Gilman to serve on the state's Public Utilities Commission after Polis' previous nominee, Susan Perkins, withdrew her name. Gilman's nomination passed the Colorado Senate Transportation and Energy Committee March 12 and will now go before the full Senate, with a vote expected next week.
Polis nominated Perkins, a Pueblo lawyer, to the post when he chose not to reinstate former commission member Frances Koncilja, a fellow Democrat appointed by previous Gov. John Hickenlooper (D), when her term ended in January (see CEM No. 1572). Perkins withdrew her nomination after Senate President Leroy Garcia (D-Pueblo) expressed concern over her work with Pueblo's Energy Future, a local organization advocating for the City of Pueblo to break away from regulated utility monopoly Black Hills Energy and form a municipal electric utility.
Garcia "did not have concerns with Susan Perkins herself, but rather the conflicts of interest that may have arisen if she were to be appointed to the PUC," Reilly Meyer, an advisor and executive assistant to Garcia, said in an email.
"As evident in Frances Koncilja's case, Black Hills could have moved forward with a lawsuit to bar Ms. Perkins from certain votes, leading the commission to possibly operate under only two voting members," Meyer added.
Polis in a news release thanked Perkins, who has been active in PEF since 2014, for her willingness to serve. "We know she will continue doing great things for our state," he said.
"I want to thank the governor for listening to our concerns and working to find a nominee who can be an effective PUC member and who will put consumers' needs first," Garcia said in an emailed statement.
Gilman is a former chair of the board of Western Colorado electric distribution cooperative Holy Cross Energy of Glenwood Springs and, according to her LinkedIn profile, president and co-founder of North 39 Energy of Edwards, Colorado. She stepped down from Holy Cross this month in order to be nominated for the commission, according to the governor's release. North 39 on its website describes itself as a consultancy that serves construction teams, energy professionals and building owners and operators on verification of energy-related performance.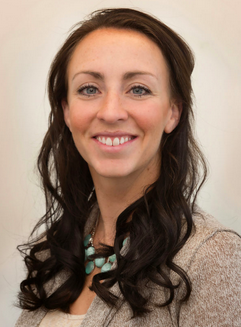 Gilman is trained as a mechanical engineer and has been involved in rate analysis and strategy, large power-supply changes, and approving customer-facing programs and offerings as part of her work with Holy Cross. She also worked with 22 different rural electric utilities throughout the state as a representative to the Colorado Rural Electric Association from June 2012 to March 2020. Through North 39, she has been involved in projects related to energy use in several countries.
The Pueblo City Council in February adopted an ordinance to put the question of leaving Black Hills to voters in a May 5 special election [9662]. Voters will decide via mail-in ballot whether to amend the city's charter to terminate its franchise agreement with Black Hills, authorize the purchase or condemnation of Black Hills' infrastructure, and authorize the Pueblo Board of Water Works to add electric utility services for Pueblo residents.
The council in fall 2017 declared the city's intent to terminate its agreement with Black Hills when it expires on Aug. 11, 2020, and create a municipal electric utility. The creation of a municipal utility was made contingent upon a feasibility study showing such an alternative to be economically viable.
Consultants in January 2019 issued Phase 1 of a report asserting that municipalization would be feasible due to projected cost decreases for power supply, operations and capital. A Phase 2 report, issued in October, estimated Pueblo customers would save about 10 percent on rates if the city purchased or condemned Black Hills' distribution system within the city limits and up to 12 percent if the city also acquired additional Black Hills distribution assets within Pueblo County.
The Electric Utility Commission, created by the City Council to advise local government on the effort to shift toward municipal utility service, on Nov. 19 voted unanimously to recommend the city create a municipal electric utility and purchase or condemn the Black Hills equipment.
Black Hills, in a March 12 statement on its website, characterized the PEF effort as a "government utility takeover" and said actual rates would depend on the acquisition price, which could take years to determine. "One lesson Pueblo voters can learn from Boulder is that most government takeover attempts take longer and cost far more than originally anticipated," the statement reads.