The Arizona Corporation Commission could settle an old score at its upcoming meeting as it decides whether to revise the state's policy regarding the Public Utility Regulatory Policies Act by standardizing contract terms between utilities and PURPA qualifying facilities.
ACC Administrative Law Judge Scott Hesla on Nov. 26 filed a recommendation that includes nine-year, standard-offer initial contracts between utilities and PURPA qualifying facilities until a utility reaches an aggregate 50 MW with QFs. Minimum three-year contract terms would be available after that threshold is met [E-01345A-16-0272, E01933A-17-0360, E04204A-18-0087].
Arizona's present PURPA policy allows qualifying facilities and utilities to negotiate contract terms, including length, but renewable-energy advocates including the Sierra Club, Western Resource Advocates and the solar developer 1.21 Gigawatts LLC all argue that the policy makes renewables projects difficult to finance. Would-be investors want assurance of a long enough term to recoup their investments at the contracted price, they contend.
In the recommended order, Hesla said PURPA requires only that contract lengths be sufficient to allow QFs reasonable opportunities to attract investment capital for their projects. His recommendation adopts the nine-year contracts and 50-MW aggregate capacity stipulations suggested by ACC staff, but declines to adopt staff's recommendation that the standard-offer contract be restricted to facilities with nameplate capacities between 100 kW and 2 MW. PURPA QFs, utilities and ratepayers would all benefit from economies of scale and related efficiencies of utility-scale facilities, Hesla argues in the order.
Testimony at a recent hearing on the matter "overwhelmingly confirmed the imprecise and speculative nature of long-term avoided cost forecasts," Hesla wrote in the filing. "Although short-term avoided cost forecasts are similarly speculative, short-term contracts allow the avoided-cost rate to be reviewed and changed more frequently . . . we find that shorter-term [qualifying facility] contracts are in the best interest of the ratepayers, the electric utility company and the qualifying facility."
Court Rich, an attorney with the Rose Law Group of Scottsdale who frequently appears before the ACC representing renewable-energy and environmental clients, tweeted in response to the filing that the recommendation would "end large scale independent solar in [Arizona]" and "gut" PURPA. The commission is scheduled to hear the case at its meeting Dec. 10, and may adopt, modify or reject the recommended order.
Also at the upcoming meeting, the ACC is likely to consider sanctioning Arizona Public Service, the state's largest utility, in response to a Nov. 20 letter filed in the company's rate-review case by Commissioner Boyd Dunn [E-01345A-19-0003].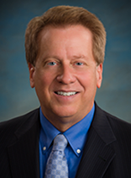 "I am appalled," Dunn wrote "with the repeated 'problems' that have arisen from a seemingly simple commission directive."
The commission, Dunn writes, asked APS to implement a customer outreach and education program, provide pro forma billing for customers to compare other rate plans, and report back to the commission on the efforts.
"So far, it appears that APS, by their own admission, has failed to comply with our directives. If this is how they have handled our straightforward orders, I question how they are complying with more complex directives," Dunn said in the letter. He requested that the matter of APS' compliance with Decision 77270 be placed on the December meeting agenda, and suggested that newly appointed CEO Jeff Guldner appear before the commission to address its concerns and answer questions.
"The commission should also discuss whether sanctions are appropriate and what remedies are available to us to make ratepayers whole," Dunn wrote. He referenced problems with APS' online rate-comparison tool and a dispute between the company and ACC staff over implementation of pro forma billing that "should have long been resolved or brought back to the commission for further action." Dunn said he wants to learn how the company is involving stakeholders in its outreach and education program and wants to hear from APS about "how it intends to restore the public's trust that the information they are providing is accurate and in the best interest of the ratepayer."
Commissioner Justin Olson in a Nov. 26 letter to the docket echoed Dunn's comments and requested the matter be placed on the December meeting agenda. Olson in the letter called APS' proposed resolution to reimburse customers affected by misinformation as a result of the faulty online tools "a good start," but said that before the company makes any further attempt at the customer-education effort, pro forma billing or a refund notice related to the rate-tool errors, "we must independently verify that the information is accurate." Olson suggested that the commission consider opening an investigatory docket "to establish a record of facts and evidence for the commission to consider in arriving at a proper remedy for customers."