An Arizona regulator has asked the state's largest electric utility to work with intervenors in its pending rate case to achieve a rate decrease that she says will make the state more competitive economically.
Arizona Corporation Commission member Lea Márquez Peterson in a Nov. 17 press release said Arizona's current retail rates of 13 to 14 cents/kWh compare unfavorably with rates that average 9 to 11 cents/kWh in states that compete with Arizona "for jobs and economic opportunities."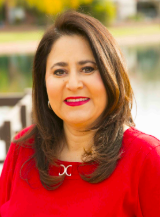 In a letter to Arizona Public Service and intervenors in the company's rate case, Márquez Peterson asked the parties to work together in coming months on reducing costs and establishing performance incentive mechanisms to achieve an average retail rate of 9 cents/kWh, about 25 percent lower than APS' current average.
APS offers several different rate schedule options and different pricing for residential, commercial and industrial customers, but its rates across the board averaged 11.97 cents/kWh for 2019, according to the U.S. Energy Information Administration. The all-sector average for the state was at 11.29 cents/kWh in August 2020 compared with 11.11 cents/kWh for the U.S. as a whole, according to the EIA.
Márquez Peterson in her letter cited Washington, Oklahoma, Virginia and Texas as states with more favorable rates. All-sector retail rates in those states range from 8.07 cents/kWh to 9.5 cents/kWh, according to the EIA. Other Southwestern states averaged 9.87 cents/kWh, ranging from a low of 9.07 cents/kWh in Nevada to the second-highest average for the region after Arizona, 10.84 cents/kWh, in Colorado.
APS filed its pending rate case application in October 2019 in response to an ACC order stemming from widespread criticism and numerous formal complaints—including allegations of overearning—in its 2016 rate case, which was decided by settlement in 2017 [E-01345A-16-0036; E-01345A-18-0002]. The complaints were heard in 2018 by an ACC administrative law judge who ordered the new rate case, in which APS requested an additional $184 million in revenue, an average 5.6-percent increase that would have brought its rates to about 12.64 cents/kWh [E-01345A-19-0236]. The company in rebuttal testimony filed Nov. 6 adjusted its revenue request to $169 million, an approximately 5.1-percent increase that would bring average rates to about 12.58 cents/kWh.
Executives in the Nov. 6 filing said APS needs additional revenue to fund its operations and commitments, including millions earmarked to assist coal communities in a just transition as APS moves away from fossil fuel-fired generation toward its goal of becoming carbon-free by 2050 (see CEM No. 1616). The ACC on Nov. 13 approved new energy rules that adopt a goal of emissions-free electricity generation for all regulated electric utilities in the state by 2050. "The extent to which utilities can make the necessary investments in a cleaner energy mix is directly connected to the Commission deeming such investments reasonable and prudent in rate cases like these," APS spokeswoman Jenna Rowell said in an email to California Energy Markets.
The commission removed interim renewable-energy goals from an earlier draft of the rules, in part to gain the support of Márquez Peterson, who had voted against such mandates at an earlier meeting. It replaced them with emissions-reduction goals of 50 percent by 2032 and 75 percent by 2040, compared with a baseline average of a utility's generation emissions from 2016 to 2018. APS' clean-energy plan, however, aims to have renewable resources make up 45 percent of its generation by 2030.
The ACC's Renewable Energy Standard and Tariff from 2006, which requires regulated electric utilities to obtain 15 percent of their power from renewables by 2025, remains in place.
APS on Nov. 13 signed a 20-year, 200-MW power-purchase agreement with Leeward Renewable Energy for most of the output of two New Mexico wind farms. Leeward's 90-MW Aragonne Wind, which began operation in 2006, will be repowered as a result of the PPA, while Leeward will build the new, 145-MW Aragonne Mesa Wind. Both facilities are located in Guadalupe County, New Mexico, and expected to go on line by the end of 2021.
Shareholders will continue to invest in the utility if it demonstrates "the ability to grow earnings and the opportunity to earn a competitive return on their investment," APS said in a January report on its clean-energy plan. "When rates are based upon artificially low returns on equity or cost of debt, investment capital in the utility either dries up or becomes very expensive," APS President and CEO Jeff Guldner said in his Nov. 6 testimony.
APS would continue to work with the coal communities, Rowell said, but if the transition package is not approved in the rate case, "it would not move forward as proposed at this time."
Both APS in its Nov. 6 filing and Márquez Peterson in her letter suggested securitization of existing company assets as a means for lowering costs, but "legislation authorizing the use of securitization and ACC approval are prerequisites to securitization being an option," Rowell said. In order for such an approach to be feasible, the Arizona Legislature, which begins its 2021 session Jan. 11, would have to pass such a law prior to the ACC establishing rules for use of the financial tool.
Márquez Peterson in her letter also suggested focusing on attracting new businesses to APS' service territory; implementing new rate options, including market-based pricing; taking advantage of historically low interest rates; facilitating leaner operations; reducing peak demand; engaging in off-system sales; and utilizing performance incentives and disincentives as areas to explore for reducing customer costs. "Please describe how we can work together to achieve $0.09/kWh or, in the alternative, how close to $0.09/kWh we can get if $0.09/kWh is not possible, and how long it will take us to get there," Márquez Peterson said in the letter.
The ACC has held numerous public comment sessions via telephone on the pending rate case, and hundreds of consumer comments have been filed opposing another APS rate increase.