Members of the Arizona Corporation Commission on Jan. 4 bid farewell to longtime public servants, welcomed new commissioners, and bucked a tradition in electing a new chair during a special swearing-in ceremony held in multiple locations and shared via teleconference.
To protect against the coronavirus, plexiglass walls separated newly elected commissioners from judges as they took their oaths of office in hearing rooms in Phoenix and Tucson. Democrat Anna Tovar, the former mayor of Tolleson who also served in both houses of the Arizona Legislature and began her career as a first grade and kindergarten teacher, joins Republican Jim O'Connor, a former investment portfolio manager with experience in finance and securities, as a freshman commissioner. Lea Márquez-Peterson of Tucson, appointed by Gov. Doug Ducey in May 2019 to fill a vacancy at the ACC, won election to her first full term on the commission Nov. 3. Following remarks at the ceremony, Márquez-Peterson was elected by fellow commissioners to serve as ACC chair.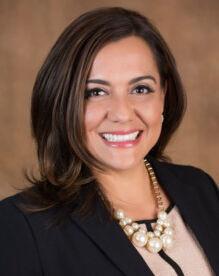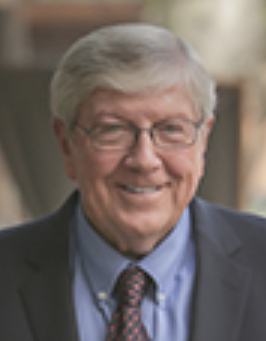 Outgoing commissioners Bob Burns and Boyd Dunn spoke of their pride in serving on a commission that tackled ethics issues within the commission and on the part of the entities it regulates. Burns discussed his ongoing legal effort, which began in 2014, to challenge potential corruption that might have led to regulatory capture of the commission by Arizona Public Service. Burns said he hopes the efforts will eventually empower individual commissioners to expose attempts by utilities to gain undue influence over the commission.
Burns choked up saying his exit from the ACC marked the end of 30 years of public service to Arizona. Prior to his election to the ACC in 2012, Burns served six terms in the Arizona House of Representatives, eight years in the Arizona Senate, and briefly on the board of the Central Arizona Project.
Dunn, a former judge who sought a second term, was eliminated from the primary ballot after a paid signature gatherer admitted to having forged some signatures, leading a judge to disqualify all of that gatherer's signatures. He thanked the commission for allowing his office to research codes of conduct and said all commission members should be proud of their collaboration, which ultimately resulted in unanimous approval of a code of ethics for the ACC, making it the only Arizona agency or government branch with such a code.
Burns and Dunn also nodded to the commission's recent success in advancing proposed energy rules that will bring Arizona to 100-percent carbon-free electricity generation by 2050. Burns touted the rules as a reflection of the ACC's support for technology that will benefit the state's citizens and draw companies seeking clean energy to do business in the state (see CEM No. 1616).
Burns also advised the next commission to closely examine California's model for setting energy policy, which he characterized as being led by the executive and legislative branches. He said Arizona's quasi-judicial model offers a more disciplined process that better protects consumers from special-interest influence.
O'Connor in remarks after his swearing-in also grew emotional in recounting his unlikely election to the commission as a write-in candidate. ACC member Justin Olson approached him to run in the general election after Márquez-Peterson and Eric Sloan emerged from the primary as the only two Republicans in a race for three seats. Sloan, who is now under investigation by the Arizona Citizens Clean Elections Commission for possibly violating laws regarding how he spent public campaign money, challenged the signature petitions of other Republicans, including Dunn, to help his own chances, according to local media.
O'Connor said he hopes to initiate a constituent education program to inform those interested about the services of the commission, and wants new technologies to result in cleaner, less costly power services to consumers. O'Connor during his remarks pledged to work cooperatively with his fellow commissioners. Referencing the Democratic slate on his campaign website, O'Connor warned that "[r]adical leftists are working overtime to take over the Arizona Corporation Commission, intent on turning Arizona into California."
Tovar in her remarks spoke of sharing with Márquez-Peterson the honor of being the first Latinas elected to statewide office in Arizona. "I know that we will work together to make sure that we are not just the first but definitely not the last Latinas that are serving statewide," she said. Tovar ran on a platform of expanding renewable energy while creating jobs and restoring a public-service focus to the commission.
Upon the conclusion of remarks, senior ACC member Sandra Kennedy, a Black Democrat who is serving her second, nonconsecutive term on the commission, thanked the outgoing commissioners and presided over the election of a new chair. Tovar immediately nominated Márquez-Peterson and was just as quickly challenged by O'Connor, who nominated Olson as the senior member of the majority party, following commission tradition. Both votes resulted in a 3-2 split, with the two Democrats joining Márquez-Peterson in electing her as chair.
At the commission's Dec. 22 meeting, the last of 2020, the ACC approved a rate increase for Tucson Electric Power, which went into effect Jan. 1 [E-01933A-19-0028]. The new rates will assist TEP with boosting its portfolio of flexible generation resources, more resilient systems and other upgrades that will allow the utility to transition to more clean energy. TEP will also expand bill-payment assistance to its low-income customers. Typical usage on the company's basic pricing plan will result in an approximately $5.20 monthly increase on residential bills, while low-income customers can expect to see a $3 increase in monthly savings.