Incoming California Public Utilities Commission President Marybel Batjer is going to have her work cut out for her.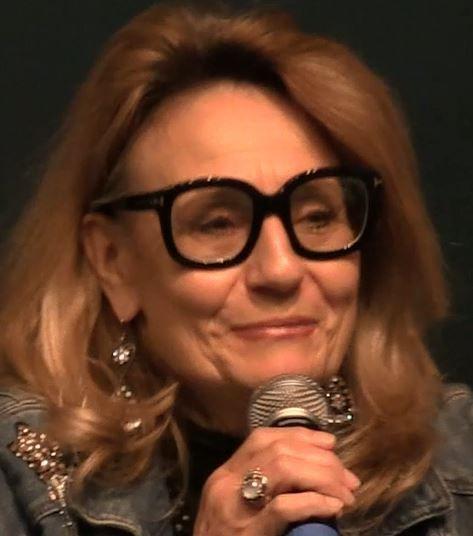 Batjer, whose appointment was announced by Gov. Gavin Newsom on July 12, will be taking the reins of the state's energy regulatory agency following the retirement of current CPUC President Michael Picker. She is currently wrapping up a stint as secretary of the California Government Operations Agency, where she has been working on streamlining processes at the state Department of Motor Vehicles. The exact date she will officially begin serving has not been announced.
In a statement, Newsom expressed his confidence that Batjer's previous experience would help her facilitate reform at the state's utilities while protecting the best interests of Californians.
Lawmakers, ratepayer advocates and former regulators seem optimistic about Batjer's appointment. At the same time, many acknowledge that she is taking the helm at the CPUC during a particularly turbulent period, characterized by enormous wildfire-safety issues, ambitious clean-energy targets, major problems with the Southern California natural gas system, and Pacific Gas & Electric's bankruptcy.
"It is a really big job under the best of circumstances, because of the breadth of the things that the PUC has to cover. And these are not the best of circumstances," former CPUC Commissioner Mike Florio said.
Batjer's career includes spells as Gov. Arnold Schwarzenegger's cabinet secretary; as chief of staff to Nevada Gov. Kenny Guinn; and as national security affairs special assistant for President Ronald Reagan. She has worked in the California Department of Fair Employment and Housing and was special assistant to the U.S. Secretary of the Navy for a three-year period. Over the course of her career, she has built a reputation as being a highly effective public-sector manager.
In an email, Sen. Jerry Hill (D-San Mateo) said Batjer would bring fresh eyes to the regulatory agency.
"This can only be a good thing for an extremely large regulatory agency with enormous responsibilities. She is a proven change-maker and change is what's needed at the CPUC," he added.
Mark Toney, executive director of The Utility Reform Network, also commended Batjer's experience in improving government agencies, noting that the CPUC needs a leader who can run the organization effectively and has a good relationship with the Legislature. The agency currently has a terrible reputation with lawmakers and is woefully short on resources, Toney said. This is despite the enormous mandates established by SB 901 and AB 1054, which require the CPUC to make major decisions in short periods of time. But it has not been provided with additional staffing and resources and as a result, other proceedings are languishing.
"Good leadership finds a way to make organization work well. There are challenges, of course, but I think strong, strategic leadership finds a way to make things work despite the challenges," Toney said.
Despite Batjer's reputation as a change-maker, former regulators say the complexity of the CPUC's issues and inner workings will present her with a steep learning curve.
"There are substantive and administrative challenges—God bless her for being willing to take it on," Florio said.
The CPUC is currently experiencing perhaps the greatest complexity in terms of policy choices in its history, as well as a sense of urgency to make those choices quickly, former CPUC Administrative Law Judge Steven Weissman said, adding that Batjer would likely need to work with subject-matter experts in the agency to get a sense of the issues. A lack of familiarity with the agency would make it difficult to understand how decisions are made and paperwork flows.
"It is possible to get all kinds of reports and organizational charts and diagrams to try to explain what happens, but that is not going to substitute for understanding the culture of the agency," he said.
Weissman commended Batjer's ability to work across the partisan aisle. However, he is curious to see whether she shares the views of some of the previous administrations she has worked for, which leaned in favor of ending regulation and eliminating agencies.
"More than at any point in recent years, this is a time when we need unhesitating, often aggressive regulation. We can't be apologizing for the role of government in these industries right now," he said.