Pacific Gas & Electric President and CEO Bill Johnson faced a volley of complaints and accusations from the utility's customers at a July 9 public hearing, including about high rates and failure to prevent wildfires.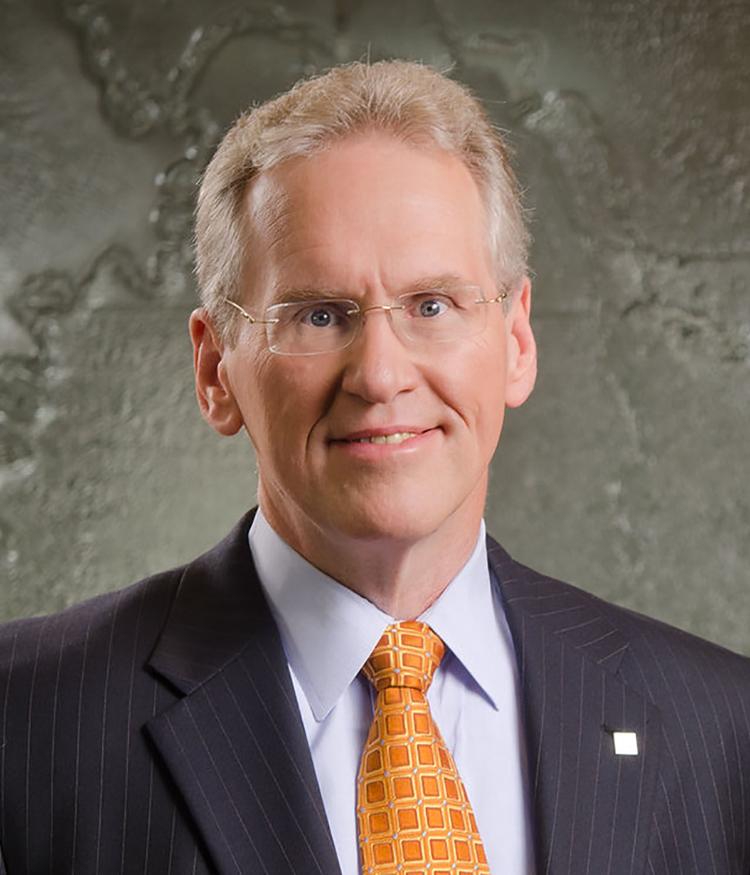 The California Public Utilities Commission conducted the hearing to solicit feedback on PG&E's 2020 general rate case proposal. The application, submitted in December, requests a $1.1-billion increase in the utility's base revenue requirement in 2020, pushing up the average customer's bill by more than $10.
PG&E customers lashed out at Johnson and other representatives of the utility at the hearing, questioning—among other things—why PG&E has failed to ensure a safe grid and transfer its power lines underground, and why their rates would be increased with no commitment to safety.
"PG&E has been responsible for multiple fires—not just the one that happened last fall—and responsible for taking the lives of innocent people and destroying property. This demonstrates the audacity of this corporation that puts profits over people, to come and ask for increases. Absolutely not," Jessica Tovar, with the Local Clean Energy Alliance, said.
"We shouldn't even be having this conversation," she added.
PG&E's GRC application, filed on Dec. 13, includes a $4.6-billion cumulative request for the 2020-2022 period (see CEM No. 1519 [10]). More than half of the proposed increase would bolster wildfire protection, risk monitoring, emergency response and enhanced safety measures, like vegetation management and system hardening, Johnson said at the hearing. He also emphasized that the GRC proposal did not request funding for the utility's executives, and would not go toward his own pay or that of his colleagues.
"The GRC proposal is a significant request and it comes at a difficult time, but as always our commitment is to keep customers' costs as low as possible while meeting our responsibility to serve our customers safely even as our changing climate presents significant new challenges and risk," Johnson said.
However, other parties in the proceeding were skeptical about the claims. Constance Slider Pierre, organizing director with The Utility Reform Network, noted that the proposed rates would increase customers' bills by around $20 per month and grow PG&E's revenue 23 percent by 2022. PG&E also has other pending rate-increase proposals with the CPUC.
"We know that safety is very important, and we are all concerned about it. However, we also want to make sure that every dollar earmarked for safety improvements is spent on that and nothing else," she said.
Her comments were echoed by many Northern California residents attending the hearing, who questioned why customers are being asked to pay higher rates when PG&E's record demonstrated its failure to prioritize safety.
"Safety is the issue that needs immediate attention, and should not require two years in a ratemaking proceeding to resolve. I believe the Public Advocates Office has a duty to pursue this issue on behalf of the ratepayers and the public, to make sure that everything possible is being done to prevent the risk of forest fires," David Wilner, a resident of Novato, said.
Speaking to reporters after the hearing, Johnson addressed some of the concerns over misuse of the requested rate increase.
"There are tremendous internal safeguards. First of all, the CPUC is the only body that can grant us rate increases. They keep a tremendous eye on spending. We have internal audits and other things, so I do not think there is any real concern about us not using the money the right way," he said.
Johnson also responded to calls to make PG&E a publicly owned utility, saying that would be "a monumental and difficult undertaking."
"Just taking over and running [a utility] is hard in itself. Plus, there are a lot of people that have invested in the company—they would have to be paid for these investments," he said.
PG&E spokeswoman Lynsey Paulo acknowledged that the utility had a lot of work to do on the safety front, and said the GRC proposal would address this by bolstering its wildfire safety program and system-hardening efforts.
"We certainly understand that any increase to our customers' bills can be significant and so that's why we are committed to keeping our rates and our bills as low as possible. We have a number of programs, tools that customers can use to find the right rate program for them, and also to help them manage their energy usage and energy costs," she added.