The California Energy Commission this week denied requests to reconsider small-power-plant exemptions for 75 large diesel generators at two data centers in Santa Clara.
The CEC on Nov. 16 denied two reconsideration petitions from Robert Sarvey, an intervenor in the proceeding who owns a shoe-repair business in Tracy. Sarvey asked commissioners to look more closely at exemptions for about 158 MW of diesel generation at the Mission College Data Center and the Walsh Data Center in Santa Clara.
Sarvey said the Walsh Data Center is directly next to another facility—the Lafayette Data Center—that could install about 99 MW of its own diesel generation. The CEC's small-power-plant exemption process allows projects between 50 and 100 MW to proceed with local approval rather than requiring a CEC license, if the commission determines that a project does not "create a substantial adverse impact on the environment," the commission said.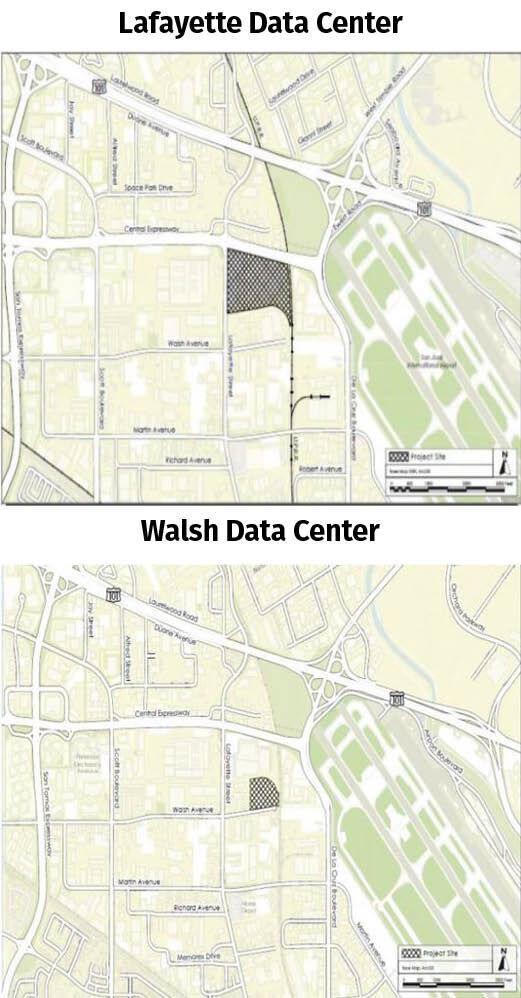 The Walsh and Lafayette data centers combined exceed the 100-MW limit. The projects also share a border, so their environmental impacts should be evaluated together, according to Sarvey's petition.
But CEC staff in denying the petition said that Sarvey's argument does not present "new evidence that would have an effect on a substantive element of the decision."
The diesel generators are meant to provide backup power in case of a grid outage; however, CEC staff's analysis assumed zero hours of backup operation, Sarvey and Bay Area Air Quality Management District advisor Jakub Zielkiewicz told the CEC at its meeting. A recent study found that a single generator at a data center in the area had operated for 800 hours in a single year, Zielkiewicz and Sarvey said.
"The findings to date indicate significantly different operations than assumed by CEC staff," Zielkiewicz said. "Approval of these diesel generators is inconsistent with legislation."
In total, more than 650 MW of new diesel generation is planned to be added at data centers in the Silicon Valley area, California Air Resources Board staff said in an October letter to the CEC. The majority of those projects plan to use "Tier 2" diesel generators, which are dirtier than modern "Tier 4" diesel generators, CARB staff said.
Tier 2 generators are more environmentally harmful than natural gas or fuel cell backup generators, Earthjustice attorney Yasmine Agelidis said during public comment at the meeting. They will "create dangerous conditions for the environmental-justice communities [nearby]."
At least two alternatives should be considered in more detail, CARB staff said: natural gas-fired generators and Tier 4 diesel generators.
"When you're talking about the Silicon Valley, you're talking about companies that can easily afford batteries or alternative solutions," Sierra Club Director Kathryn Phillips said in a phone interview with California Energy Markets.
Data center developers considered natural gas-fired generators, but rejected them because they start "too slow" and backup power systems at data centers need to "start very quickly," developers said.
Additionally, if a natural gas pipe that supplies the generators breaks, they would be inoperable, developers said. Lastly, storage of enough natural gas on-site to maintain emergency electricity is not feasible because of the volume of natural gas that is required for backup generation, developers said.
"We cannot continue to analyze, analyze, analyze," Scott Galati, an attorney representing certain data center developers, said at the CEC meeting. "This proceeding is finished."
At the meeting, the CEC also discussed possible approval of a small-power-plant exemption for 54 2.25-MW diesel generators at the Sequoia Data Center in Santa Clara, which is about 1.5 miles from Scott Lane Elementary School that has a student body population that is about 75-percent Hispanic. CARB staff said the diesel generators at the Sequoia center appear to be in violation of the state's one-hour nitrogen dioxide standard and "may violate the federal standard as well." Elevated levels of NO2 can cause lung irritation and exacerbate asthma—issues that are of special concern during the coronavirus pandemic, staff said in a letter to the CEC.
BAAQMD is concerned about diesel equipment in "all of our communities, but especially when that equipment is close to schools," air district staff said in an email response to CEM. Communities most impacted by air pollution have historically suffered from a combination of economic, health and environmental burdens, staff said.
For the Sequoia Data Center, the CEC developed an air-quality model that showed that the one-hour average NO2 impacts are at 98 percent and 99 percent of the allowable state and federal ambient air-quality standards, respectively, CARB staff said. Therefore, any increase in modeled NO2 ambient impacts for the area "would be a concern given the small compliance margin remaining," CARB staff said.
CARB staff asked CEC staff to develop reasonable modeling assumptions as to when the generators at data centers will operate at greater capacity, but CEC staff asked whether modeling the generators' operations is "unduly speculative." CARB staff responded that it was not.
Backup diesel generators might need to run more frequently in the future as California experiences more extreme heat events, CARB staff said in its letter. During a heat event, other power plants are already likely to be running at capacity, making the incremental contribution of pollution by the generators "cumulatively significant," staff said.