Two proposed bills were poised to evolve how energy charges are assessed, but only one remains open for discussion by California legislators.
AB 1139, which addresses solar energy net metering, failed to survive this session after a 27-27 vote on the Assembly floor June 2.
SB 612, which would provide load-serving entities access to the benefits they pay for through the Power Charge Indifference Adjustment fee, is running through the Legislature after being introduced in February.
The June 2 vote on AB 1139 wasn't simply a tied vote; there were almost as many "no votes recorded" on the issue: 25. This was the third reading for the bill, sponsored by Assm. Lorena Gonzalez (D-Oceanside). Following the vote, a motion to reconsider was made by Assm. Wendy Carrillo (D-Los Angeles), which was granted; however, the proposed bill was ordered to the inactive file on June 3 at Gonzalez's request.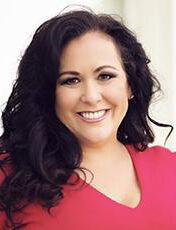 Currently, electric utilities are required to develop a standard contract or tariff for net-energy metering. Large electrical corporations must have a second standard contract or tariff filed with the California Public Utilities Commission. The bill would replace that second tariff by August 2022.
In the event that there is no new net-energy metering tariff for large electrical corporations in place by then, the CPUC would have to develop a new NEM tariff for large electrical corporations. According to the bill text, this new tariff would need to tackle "specified things, including having interconnection fees and monthly fixed charges based on the cost to interconnect and serve the eligible customer-generator and crediting the eligible customer-generator for any electricity exported to the electrical grid at a rate equal to the electrical corporation's avoided cost."
Opponents say the bill would harm existing consumers with rooftop solar and does little to ensure equity while supporting the state's investor-owned utilities (see CEM No. 1640).
SB 612 passed a June 1 Senate floor vote 33-6 and was sent to the Assembly the following day. The bill was read for the first time, but as of June 4 was being held at the desk.
Sponsored by Sen. Anthony Portantino (D-La Cañada-Flintridge), the bill is designed to bring equity to electric utility ratepayers by allowing LSEs such as community choice aggregators to have an opportunity to access the benefits or attributes of the energy they pay for through the PCIA fee.
This could reduce energy costs and provide greater benefits to ratepayers, Ted Bardacke, executive director of Clean Power Alliance and vice president of the California Community Choice Association board of directors, said (see CEM Nos. 1638 and 1639).
The bill is endorsed by a wide range of organizations, including CalCCA, cities and counties across the state, individual local politicians, community groups, corporations and energy developers.