The Southwest Power Pool launched its new energy imbalance services market this week with some key Western utilities participating. But at least one new member—Tri-State Generation and Transmission Association—says the move is a placeholder until it joins a regional transmission organization.
SPP's new Western Energy Imbalance Service market, launched Feb. 1, includes several regional entities in addition to Tri-State: Basin Electric Power Cooperative, Deseret Power Electric Cooperative, the Municipal Energy Agency of Nebraska, the Western Area Power Administration, and the Wyoming Municipal Power Agency.
"We have said for years that markets are coming to the West," WAPA Administrator and CEO Mark Gabriel said in a written statement. "We are now realizing those predictions across the interconnection first in the form of energy imbalance markets, which will benefit our customers and their consumers by meeting real-time fluctuations in demand with diverse, reliable and affordable energy delivered as efficiently as possible." He noted that advances in generation and transmission, as well as changes in demand, "are fundamentally changing and complicating the day-to-day operations of the electric grid beyond what the current system was designed to accommodate."
SPP's WEIS is similar to the California Independent System Operator's Western Energy Imbalance Market farther to the West, which opened in 2014 and has led to about $1.9 billion in benefits since then, according to CAISO.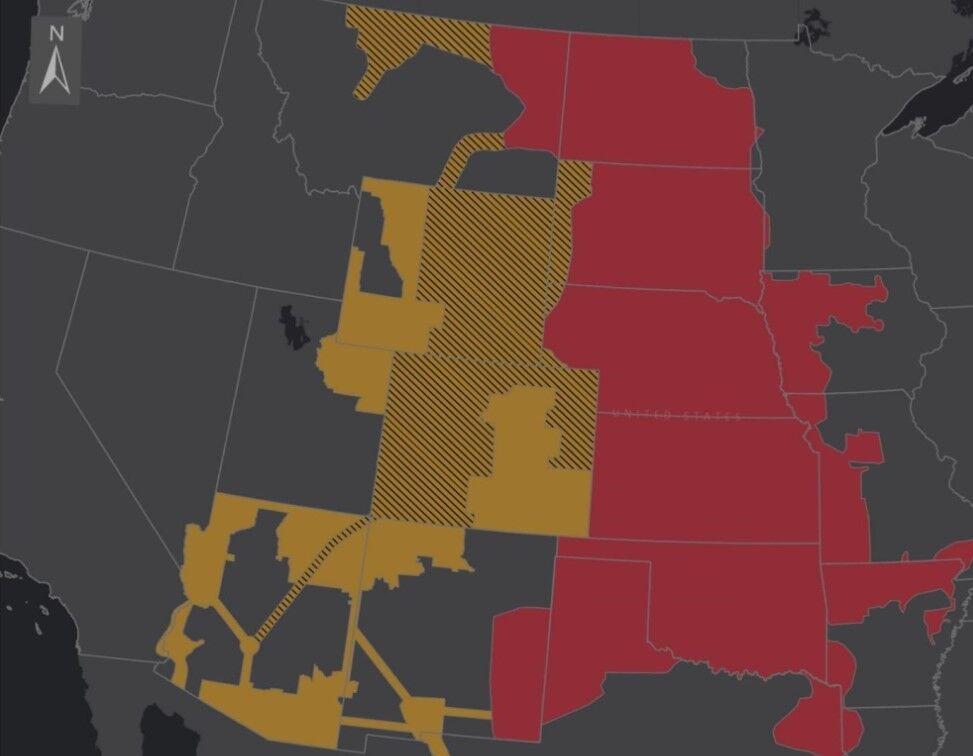 Imbalance markets are different from RTOs in that members retain control over transmission planning, day-ahead marketing, and transmission system and balancing authority operations. An RTO, on the other hand, provides benefits such as more detailed transmission planning and unit commitment.
The WEIS includes a joint dispatch agreement and is designed to maintain reliability of the transmission system and meet demand with the most cost-effective generation available, reducing wholesale electricity costs for participants, according to SPP. It will also provide price transparency for wholesale energy, and allow parties to trade bilaterally and to hedge against transmission congestion.
As SPP launches its WEIS, the drumbeat is growing louder for a Western RTO, but there remain questions about cost, timing and whether California would participate under an interregional structure.
Joining an RTO brings more political and economic risk—a touchy subject in Western states that often don't align with California politically and are wary of Golden State policies that have led to blackouts and capacity shortfalls. That has stalled the regionalization of CAISO into a full Westwide RTO, despite several legislative efforts in recent years.
Whether a future Western RTO would be organized by CAISO, and whether Western states would agree to join, is largely up to whether the ISO "will roll out the welcome mat," Colorado Sen. Chris Hansen (D-Denver) told California Energy Markets in a phone interview. "So far, that has not been the case."
The issue is largely with CAISO's current governance structure, a five-person Board of Governors composed of Californians and appointed by the California governor. The California Legislature in 2018 failed to pass a bill, AB 813, that would have started a process to form a Westwide grid and included representatives from other states in its governance (see CEM No. 1505).
But Hansen said Western states need to move forward regardless, and that they have more than enough load in the Four Corners region and Nevada to operate an independent RTO.
"I don't feel like we have to get held up by the politics in Sacramento on this one," he said. Western states should not settle for imbalance markets, particularly as EIMs do not provide access to ancillary services, such as standby generation, or to the day-ahead market, he said.
Those concerns were largely echoed by Tri-State CEO Duane Highley at a Jan. 28 informational meeting of the Colorado Public Utilities Commission. Highley said Tri-State's participation in the WEIS will be short-lived, and that it is the company's intention to be a full member of the SPP instead of looking westward.
"As we are not a balancing area, it means that we actually have a voice in the governance of the SPP as a member. We don't have that ability with the WEIM as not being a balancing area. We get no direct representation and we're not eligible to join, so we don't get a voice in what happens there," he said. "As we understand it today, California does not have an actual plan to expand [CAISO] into an RTO. They have issues with their governance . . . and we would be linked to California's plans and California's problems, including price volatility and their current shortfall of capacity."
Other Western utilities are moving to CAISO's EIM. Xcel Energy, Colorado's largest investor-owned utility, in December 2019 announced it would join the imbalance market by April 2022. New Mexico regulators in December 2018 approved Public Service Company of New Mexico joining the EIM in 2021. NV Energy and Arizona Public Service already participate in the market.
The challenge for utilities in the EIM is the investment of time and money, in the form of membership fees and upfront and ongoing costs, Doug Howe, director of Western Grid Group, told CEM in a phone interview.
"Almost all of the West is now or will soon be a member of the EIM. No one wants to throw that investment of time and money away," he said. "The problem is that the governance of CAISO is not a model that is acceptable to the rest of the West, at least right now . . . Do we wait until someone gives in or should we start moving forward now on a path that can create the RTO but still has CAISO be the operator of the market in some way, shape, or form?" 
For Xcel-Colorado, RTO membership comes with many pros and cons, CEO Alice Jackson told regulators at the Colorado PUC's Jan. 28 meeting. Balancing the cost of investments across customers in multiple states, particularly in a part of the country that would require more line miles with fewer customers, would need to be figured out should Xcel join an RTO, she said. Should Tri-State become a full member of the SPP, it would create a new transmission seam in Colorado that would also need to be addressed, Jackson told regulators.
But there is growing concern across the West about whether states can meet their individual decarbonization goals without more regional coordination. According to Hansen, regional coordination will be vital, particularly as states continue to rapidly electrify sectors such as buildings and transportation while simultaneously retiring fossil fuel-fired generating assets.
"I don't think we can reach our [decarbonization] goals without an RTO. It's a necessary condition to achieve deep decarbonization," he said. "if you add up the total amount of new green electricity that's going to be demanded because of those statutory changes, it's 150 GW in the west. How do we cost-effectively integrate 150 GW of wind, solar, and battery support? It needs an RTO."
Amanda Ormond, Southwest director for WGG, said there are many different types of seams that can be created. She worries that utilities joining different RTOs and imbalance markets will lead to complications because of differences in scheduling, operations and costs.
"It just begs the question, have we looked at the big picture?" Ormond said in a phone interview. She agreed that an RTO will be necessary in the West to operate the new grid taking shape, and that the geography gets messy with different parts of the Western Interconnection being carved up by different system operators. SPP also has major cultural differences compared with CAISO, she said.
"The bigger issue to me is, what are we trying to build in the West?" Ormond said.
A group of Nevada legislators has also expressed support for an integrated Western energy market. The Nevada Interim Legislative Committee on Energy on Nov. 19 sent a letter to multiple state leaders, including Gov. Steve Sisolak and Public Utilities Commission of Nevada Chair Hayley Williamson, as well as NV Energy CEO Doug Cannon, urging their consideration of regional coordinating.
"The EIM has increased coordination but does not fully eliminate the challenges associated with retaining so many separate balancing authorities," Assm. Daniele Monroe-Moreno (D-Clark) said in the letter.
Markets are good for renewable energy because of the geographic diversity of load offered by a larger operating footprint, Jennifer Gardner, president of consulting firm Envision Energy, said at a January 2020 meeting of the Interim Committee on Energy. They also introduce more coordinated utility operations, which dispatch renewables more quickly and reduce the frequency of curtailments, she said.
"The West can meet its near-term energy targets with an EIM alone, but to meet the more ambitious goals in the long term, we absolutely have to move to day-ahead market operations and more flexible strategies represented by energy storage and potentially transmission additions as well," Gardner said. 
Hansen told CEM he will be introducing a bill in the Colorado Legislature this month focused on setting out a clear process and deadline to move the state toward an RTO. He will introduce a separate bill that would create a transmission authority similar to the New Mexico Regional Energy Transmission Administration.
The movement toward organized markets in the West is in full swing, but it's clear there are many complexities and issues to be worked out before the transition occurs.