Peninsula Clean Energy recently signed three contracts, securing 245 MW of wind energy for the community choice aggregator, it said in a Jan. 5 news release.
The contracts move the CCA closer to its goal of offering all-renewable, emissions-free power to its customers by 2025.
PCE extended to 2030 an existing five-year contract with Avangrid Renewables that was due to expire in December 2023. The seven-year extension is for power from the Shiloh I facility, an operational 150-MW wind project in Solano County.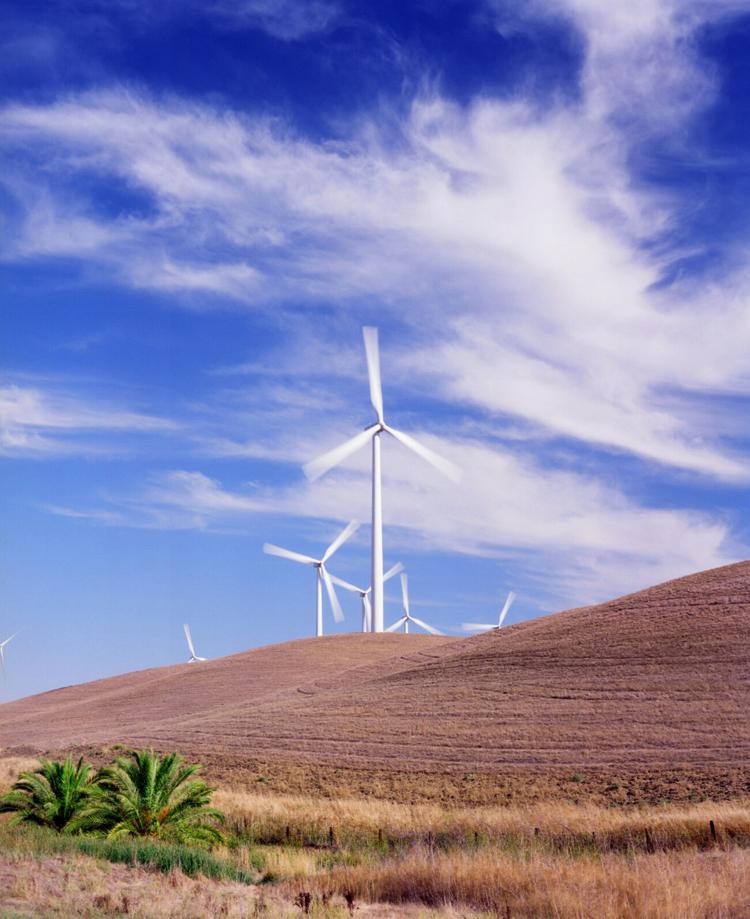 The CCA also signed an eight-year contract with Shell Energy North America for power from the 130-MW Voyager II wind project, located near Mojave. PCE has contracted for half of the capacity and renewable energy from the plant through 2028.
The third contract is for energy from a project that is still under construction. A NextEra Energy Resources subsidiary is currently repowering the Sky River wind project in Kern County. The plant should have a 60-MW capacity when the turbines are replaced and operational, which should be in September 2021. PCE signed a 20-year contract for half of the generation.
PCE expects the new contracts will support the solar generation it has procured to date, particularly "during colder months and other times when solar power has traditionally waned," it said in the news release.
In the same release, PCE CEO Jan Pepper said the CCA "will need some significant contributions from wind energy" to meet its renewable-energy goals. "We are particularly gratified to have longer-term commitments in a highly competitive market for wind energy projects that will help us further push the envelope in giving our customers clean and affordable power," she said.
The three wind project contracts are not connected to a joint request for offers issued in August, with San Jose Clean Energy, for the purchase of 1 million MWh per year of new, long-term renewable energy or renewable-energy-plus-battery-storage resources (see CEM No. 1602). PCE spokesperson Darren Goode said the joint RFO negotiations are still in process and the CCAs remain on target to sign PPAs in the first half of 2021.
PCE is the official electricity provider for San Mateo County. With more than 295,000 customer accounts, it currently provides roughly 3,500 GWh of power annually. PCE service to the City of Los Banos is scheduled to commence in 2022. The CCA has investment-grade credit ratings from both Moody's and Fitch.