Pacific Gas & Electric completed the sale of its Kern Canyon hydroelectric project to Kern and Tule Hydro LLC.
Escrow closed Dec. 29. The sale was approved in September by the California Public Utilities Commission. The Federal Energy Regulatory Commission approved the license transfer in October.
Although neither party disclosed the terms of the sale, CPUC documents authorizing the sale indicate the negotiated price was $3 million and the electrical interconnection transaction costs are roughly $1.2 million. PG&E estimated the total historical cost of the project as $15.3 million and is reportedly taking a loss of $6.3 million, the adjustment for which the CPUC expects to be included in the utility's next general rate case.
"The estimated cost to repair and place in service is approximately $6 million," Ted Sorenson, manager of Kern and Tule Hydro LLC, told California Energy Markets in an email. No date for a return to service for the facility [P-178] was mentioned, but Sorenson did say the company has a power sales contract with community choice aggregator MCE.
In background information regarding the procurement, MCE indicated Kern and Tule Hydro was also purchasing the 6.4-MW Tule River Hydro Project [P-1333] from PG&E, which along with Kern Canyon would give the company a combined generation capacity of 17.9 MW. PG&E confirmed the latter facility has not been sold.
CB Hall, a senior power procurement manager at MCE, in an email to CEM said, "In January 2020, MCE signed a 15-year PPA with Kern and Tule Hydro LLC for all of the energy, capacity and environmental attributes associated with the Kern Canyon hydroelectric project." He added, "The Tule River project is a 6.4 MW run-of-river hydroelectric project, located east of Porterville, but MCE has not entered into a PPA associated with this facility."
The Kern Canyon hydro facility is a run-of-river project, located on federal land in the Sequoia National Forest, which has an 11.5-MW capacity and was originally licensed with FERC in 1925. It was relicensed for 30 years in 2009.
Diversion dam gates and the project's tunnel intake were damaged in a rockslide in January 2017. The powerhouse was also out of service. No power has been generated at Kern Canyon since Jan. 5, 2017.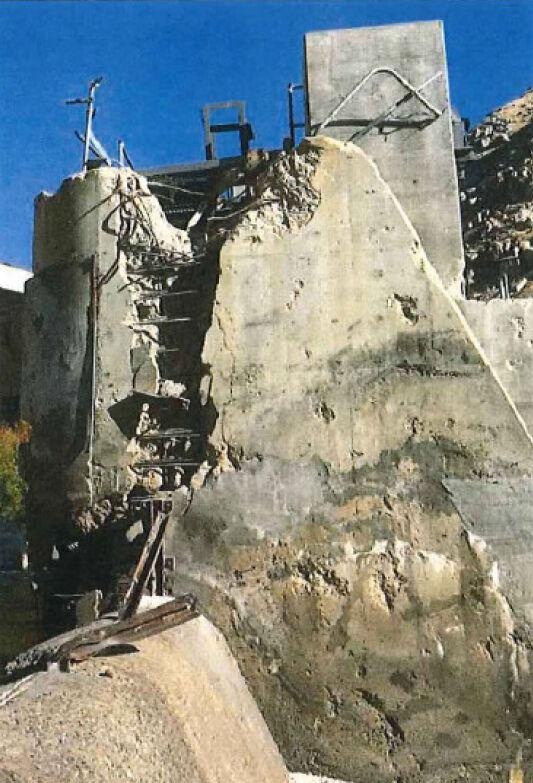 In 2018, PG&E said immediate assessment had been prevented by adverse weather conditions and high river levels, and reported on a Dec. 8, 2017, inspection during which it found damage to all five concrete piers in the spillway. Photos submitted to FERC show exposed rebar and crumbling concrete on one pier. The dam was eventually taken out of service. The spillway gates and boards were removed, allowing water to pass through the facility.
In mid-2018, PG&E issued a request for offers to solicit purchase proposals for Kern Canyon, as the utility deemed it to be no longer economically viable to operate based on the distance from its other hydroelectric facilities and its regional operations.
"An increasingly competitive energy market, lower generation needs forecasted on PG&E's system, and the increasing cost of operating the facility were all factors in PG&E's decision," the utility stated in a news release. "The sale also includes approximately 700 acres of land."
Built in 1921, the Kern Canyon project consists of a small diversion dam, a 1.6-mile tunnel and a penstock that feeds a single generating unit at the Kern Canyon powerhouse. The license had included a 70-kV transmission line roughly 8.2 miles long that connects the powerhouse with PG&E transmission infrastructure and also transmits other power. That and 47.5 acres of land—the transmission line corridor—were removed from the FERC license during the May 2020 transfer.
PG&E, which is the largest investor-owned utility operator of hydroelectric power systems in the country, has for the past several years been selling smaller hydropower plants it deemed economically unviable. This includes the 5.7-MW Deer Creek Hydroelectric Project, which was sold to the Nevada Irrigation District [P-14530] in 2019, and the 12-MW Narrows Hydro Project, which was sold to the Yuba County Water Agency [P-1404] that same year (see CEM No. 1560).
Because the Kern Canyon plant has not been operational for four years, no PG&E employees will be affected by the sale.