President Donald Trump on Nov. 7 nominated Dan Brouillette, the Department of Energy's No. 2 executive, to succeed outgoing DOE Secretary Rick Perry. Trump had indicated his intent to nominate Brouillette when Perry announced his plan last month to resign before the end of the year.
Brouillette's nomination is subject to Senate confirmation. Perry urged the Senate to move "expeditiously" to confirm Brouillette, who has served as deputy DOE secretary since 2017.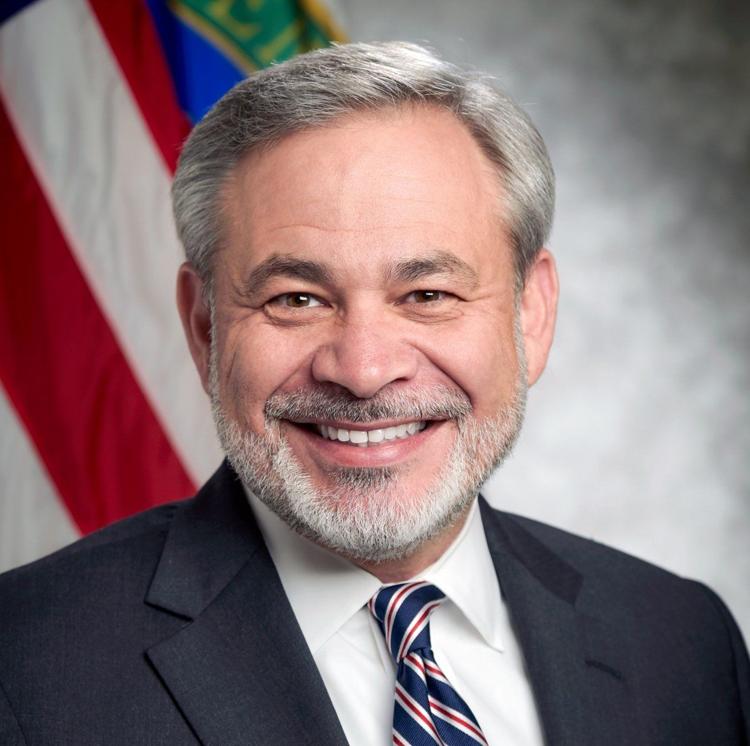 Brouillette has a wide-ranging background in the public and private sectors, including working as vice president of the Ford Motor Co. from 2004 to 2006 and as staff director of the House Energy and Commerce Committee from 2003 to 2004, where he worked on crafting the Energy Policy Act of 2005 with the then-committee chairman, Rep. Billy Tauzin (R-La.). Before going to the committee, Brouillette served as DOE's assistant secretary for congressional and intergovernmental affairs from 2001 to 2003.
Edison Electric Institute President Tom Kuhn said Brouillette is "at the forefront of the research and development underway to enhance energy grid security and identify the critical technologies needed for a clean energy future."
States Sue DOE Over Lighting Rule
Fifteen states, including five in the West, on Nov. 4 sued DOE to challenge its rule dropping exemptions for specialty incandescent lamps, including reflectors, globe-shaped bulbs and candelabra lights, from efficiency standards.
The states, joined by the District of Columbia and New York City, filed a petition for review in the U.S. Court of Appeals for the 2nd Circuit. Western attorneys general who signed on to the litigation included the top legal officers of California, Colorado, Nevada, Oregon and Washington.
The states allege that DOE's action violated the "anti-backsliding" provision for energy-efficiency standards in the 1975 Energy Policy and Conservation Act.
Similar litigation was filed in the 2nd Circuit by six environmental and consumer organizations, including the Natural Resources Defense Council and Sierra Club.
California Attorney General Xavier Becerra said the rule "prioritizes outdated, polluting technology."
In addition, the states on the lawsuit filed comments with DOE opposing its proposed determination that would block tightening of efficiency standards for general-service incandescent lamps. If finalized, DOE's proposal would allow continued sales of halogen incandescent A-line lamps unable to meet a 45-lumens-per-watt standard.
Under a "backstop" provision in the 2007 Energy Independence and Security Act, general-service lamps that fail to meet an efficiency standard of 45 lumens per watt cannot be sold in the U.S. beginning Jan. 1. DOE has argued that the backstop has not been triggered.
Dems Raise Concerns About Politicizing FERC
Senate Energy and Natural Resources Committee Democrats on Nov. 5 took issue with the Trump administration for not "pairing" a Democratic nominee to the Federal Energy Regulatory Commission with Republican nominee James Danly.
Sen. Joe Manchin (D-W.Va.), the committee's ranking Democrat, called on the White House to nominate a Democrat to fill the vacancy created by Cheryl LaFleur's departure at the end of August. "I've been very vocal about the vital importance of pairing this nomination with a nominee for the open Democrat seat," Manchin said.
Manchin spoke at Danly's confirmation hearing before the committee. Trump nominated Danly last month to fill the vacancy created by the Jan. 2 death of Kevin McIntyre. The term of McIntyre's seat expires June 30, 2023.
Under federal law, FERC cannot have more than three commissioners from the same political party. FERC's three serving commissioners include two Republicans and a Democrat.
Manchin said the presumptive Democratic choice, Allison Clements, director of the Energy Foundation's clean-energy markets program, has been "vilified."
"We don't eliminate somebody for the sake of politics," Manchin said.
Sen. Martin Heinrich (D-N.M.) expressed worry that "we're on the precipice of FERC becoming another political entity."
"When we fail to pair nominees, we risk tearing down the norms that have made [FERC] so effective and so apolitical," Heinrich added.
Sen. Lisa Murkowski (R-Alaska), the committee chairman, said it would not be "fair" to hold up Danly's confirmation, "given that this seat has been open for 10 months and ends a full year earlier than the term for the Democratic seat."
"When we receive a Democratic nominee, we will hear that nomination as we normally would," Murkowski said.
In testimony, Danly said he views the role of a FERC commissioner as "an adjudicator." In response to questions from Heinrich, he said he agreed with FERC's unanimous 2018 decision rejecting Energy Secretary Rick Perry's proposal for FERC to order organized wholesale power markets to compensate coal and nuclear plants for maintaining 90-day fuel supplies on site.
To keep the grid reliable and resilient, he said, "the wisest policy is to achieve the most accurate possible set of prices and to have market forces follow their ineluctable processes."
Danly has served as FERC's general counsel since 2017.
EPA Proposes Revising Coal Waste, Water Rules
Utility groups gave noncommittal responses to the Environmental Protection Agency's proposed rules, announced Nov. 4, extending deadlines for closing some coal-ash impoundments and revising technology standards governing discharge of coal plant wastewater.
Environmental groups slammed the proposals as rollbacks that would endanger public health.
EPA proposed the rule changes in tandem because officials said the changes likely would affect the same plants. EPA Administrator Andrew Wheeler said the rules "placed heavy burdens on electricity producers across the country."
The proposals would revise rules EPA adopted in 2015.
In response to the coal-ash proposal, the American Public Power Association said it plans to review the proposal with member utilities before commenting further. Similarly, the Edison Electric Institute said it "looks forward to analyzing the details" of the wastewater proposal.
EPA issued the coal-ash proposal in response to a 2018 federal appeals court ruling that threw out provisions of the 2015 rule allowing unlined impoundments to continue receiving coal-combustion residuals unless they leak, and classifying clay-lined impoundments as lined.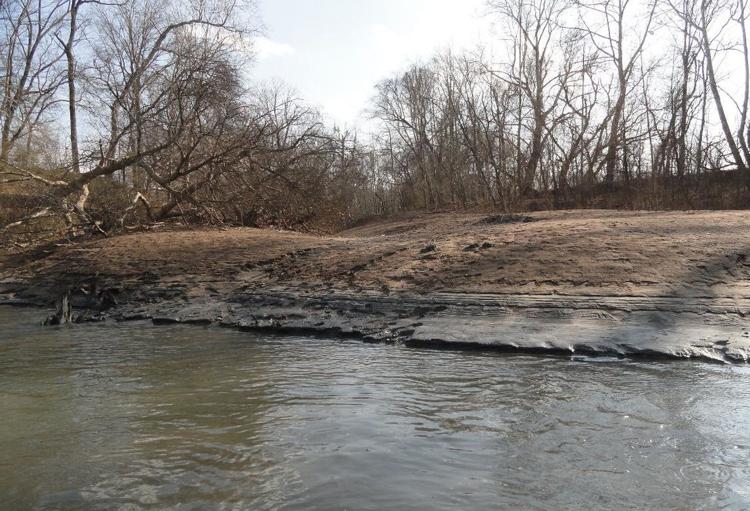 The proposal would set an Aug. 31, 2020, deadline for unlined ponds to stop receiving waste. The deadline also would apply to clay-lined impoundments and impoundments that don't meet a minimum depth-to-aquifer standard.
The proposal would give plant owners until 2023 to begin closure if they don't have enough capacity for disposal of waste in approved alternative storage sites, such as composite-lined surface impoundments, or conversion to "dry handling" of the material. In addition, owners of plants that are closed permanently would have until Oct. 17, 2028, to begin closing impoundments of 40 acres or larger.
EPA estimated it would take 27 months for a utility to develop a new surface impoundment and 36 months to convert ash management to dry handling.
The proposal acknowledged that since the original rule's adoption in 2015, "more recent data suggest that a greater number of [impoundments] are leaking than EPA originally estimated during the rulemaking." Other data shows that the bases of some impoundments are located within aquifers, the agency said.
The 2018 ruling of the U.S. Court of Appeals for the D.C. Circuit noted that unlined impoundments have a 36-percent chance of contaminating drinking-water aquifers a mile from the impoundment perimeter over 100 years.
A report published July 11 by the Environmental Integrity Project estimated that 91 percent of 265 coal plants have "unsafe levels of one or more coal ash constituents in groundwater," after subtracting contaminants that may come from natural or other sources.
The report, based on utility filings required by the 2015 rule, listed three Western coal-fired power plants among the top 10 sites for groundwater contaminants exceeding "safe levels," defined as EPA maximum-contaminant levels, drinking-water advisories, or regional screening levels.
The three plants were PacifiCorp's Jim Bridger and Naughton plants in Wyoming and Hunter plant in Utah.
The proposed rule revising technology standards for wastewater discharged by coal plants would apply to flue-gas desulfurization wastewater and bottom-ash transport water. Power plant wastewater can contain heavy metals such as arsenic, lead, mercury, selenium, chromium and cadmium.
EPA issued the proposal following a federal appeals court decision that threw out parts of the 2015 rule. The April 12 decision by the U.S. Court of Appeals for the 5th Circuit voided a provision allowing plants to use impoundment storage as a treatment technology for wastewater containing FGD and mercury-control residuals, fly and bottom ash, and gasification wastewater until a period between Nov. 1, 2020, and Dec. 31, 2023. The court pointed to EPA's own analysis finding that impoundments are ineffective for removing contaminants from the wastewater.
EPA said "more affordable technologies" have become available since 2015 for treating water that plant operators use to clean FGD units and flush bottom ash out of coal-combustion chambers.
The proposal listed chemical precipitation and follow-up biological treatment as an acceptable technology for controlling pollutants in FGD water. More coal plants are installing the systems as alternatives to storing FGD water in surface impoundments, EPA said. Boilers retiring by 2028 could continue using surface impoundments under the proposal.
The proposal also would revise the 2015 rule's requirement for using closed-loop systems for bottom-ash water. Under one proposed option, plants could discharge some of the wastewater under site-specific limits set by water-quality permitting authorities.
The Environmental Integrity Project criticized the proposal, noting it would extend compliance deadlines two years for FGD discharges, from 2023 to 2025. In addition, the group said EPA is relying on a faulty assumption that power plant operators would voluntarily adopt more stringent requirements in exchange for a 2028 compliance deadline.
Administration Begins Paris Pullout
The Trump administration on Nov. 4 formally notified the United Nations that the U.S. is pulling out of the 2015 Paris climate agreement.
Under terms of the agreement, the withdrawal would take effect in one year, which is one day after the 2020 presidential election. Democratic presidential candidates have vowed to return the U.S. to the agreement if elected.
The agreement, which went into force in 2016, has been signed by nearly 200 countries.
In a statement, Secretary of State Mike Pompeo said that "in international climate discussions, we will continue to offer a realistic and pragmatic model—backed by a record of real-world results—showing innovation and open markets lead to greater prosperity, fewer emissions and more secure sources of energy."
Congressional Democrats blasted the move. "History's long gaze will look back on this moment as an utter abdication of leadership and yet another example of the administration's betrayal of our allies," Rep. Frank Pallone (D-N.J.), chairman of the House Energy and Commerce Committee, said.
Sen. John Barrasso, chairman of the Senate Environment and Public Works Committee, applauded the administration. "Free-market innovation—not crippling global agreements—will help reduce global carbon emissions and address climate change," Barrasso said.
Under the Paris agreement, the Obama administration committed the U.S. to reducing greenhouse gas emissions 26 to 28 percent below 2005 levels by 2025.
EPA Staff Urges No Change in Ozone Limit
A draft EPA staff report made public Nov. 1 recommends no change in the ambient air-quality standards for ozone.
The draft recommends that EPA Administrator Andrew Wheeler retain the current public-health and environmental-protection standards of 70 parts per billion, measured over eight hours.
The standards were set in 2015, when EPA tightened the limits from 75 to 70 ppb. The Clean Air Act requires review of ambient air-quality standards every five years.
In an Aug. 23 decision, the U.S. Court of Appeals for the D.C. Circuit upheld most of the 2015 standard against litigation filed by industry and environmental organizations. The court remanded the secondary standard to EPA, questioning EPA's use of a three-year exposure average instead of the single season recommended by the agency's scientific advisory committee. The draft report said the remand issues will be addressed in the report's final version.
The report said reviews of health studies "do not call into question the adequacy of protection provided by the current standard," but called for additional research into potential health impacts of ozone concentrations between 40 and 80 ppb for "at-risk" individuals, including children with asthma.
On the secondary standard, the report said information on ozone's impact on tree health that has been gathered since 2015 "is consistent with" research results that informed the 2015 standard. The report recommended additional studies of broader ecological impacts of ozone exposure, including potential effects on "water, carbon and nutrient cycling, particularly at the stand and community levels."
Senators Fish for NSR Compromise
Senators on Nov. 6 probed for possible compromise in reforming the Clean Air Act's New Source Review program at a hearing on legislation, S. 2662, that proponents said would encourage power plants to install efficiency improvements, but opponents said would allow significant increases in air pollution.
The legislation would revise NSR, under which existing power plants and major industrial facilities can be required to install modern pollution controls if they make major modifications that result in significant emissions increases. The Senate Environment and Public Works Committee held a hearing on the bill, sponsored by the panel's chairman, Sen. John Barrasso (R-Wyo.).
Under the legislation, if a modification would not result in an increase in the maximum hourly emissions rate, then NSR would not be triggered. NSR was added to the Clean Air Act in 1977.
Jeff Holmstead, an energy attorney who served as EPA's assistant administrator for air and radiation during the George W. Bush administration, said the costs and complexity of NSR permitting have discouraged power plants from replacing equipment and making efficiency improvements, such as turbine upgrades.
"If you operate a power plant, you have to have teams of engineers and lawyers to make sure you don't run afoul of this program," Holmstead testified.
John Walke, clean air director for the Natural Resources Defense Council, said replacing NSR's annual-emissions trigger with the hourly-emissions test would result in significant increases in pollution from coal-fired power plants and other industrial facilities, such as refineries and cement plants.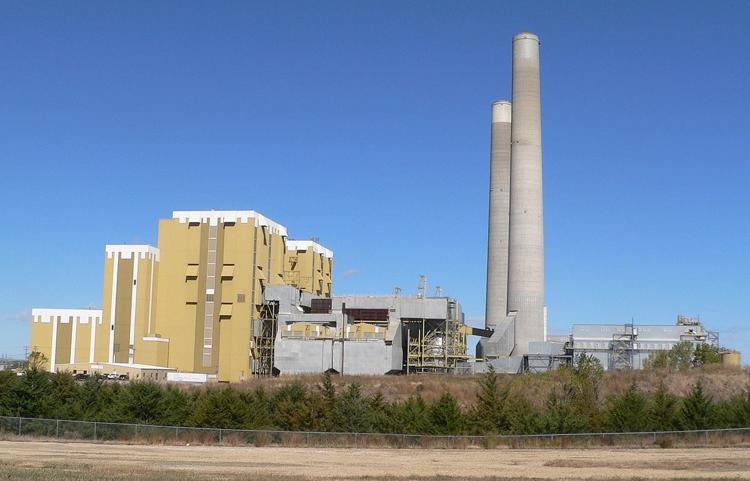 In his written testimony, Walke said that under the bill, NSR would not be triggered "unless a modification increases a facility's maximum hourly-emissions rate above the worst pollution rate possible in the prior 10 years." In addition, he said, under the bill, the hourly test would not apply if a modification is made to improve reliability or safety.
In response to questions from Sen. Tom Carper (D-Del.), the committee's ranking Democrat, Holmstead and Walke commented on possible compromise reforms. Holmstead said he would support negotiating a definition of plant efficiency improvements that would not trigger NSR. In addition, he said restricting the legislation to power plants "would be a step in the right direction."
Walke, who raised concerns that efficiency improvements would result in plants running longer and increasing emissions, said "a reasonable outcome" would be pairing efficiency upgrades with a cap on hours of operation so that overall pollution levels do not increase.
DOE Awards $128 Million for Solar R&D
The Energy Department on Nov. 6 awarded $128 million to 75 cost-shared solar research and development projects studying technologies for photovoltaics, concentrating solar, systems integration and cost reduction.
The Electric Power Research Institute in Palo Alto, California, $2 million to automate detection and diagnosis of PV faults and underperformance.
Sunvapor in Livermore, California, $2.5 million for researching storage of solar-generated steam for use in manufacturing processes.
NV Energy in Las Vegas, $3 million for studying use of behind-the-meter storage and demand response for grid services.
San Diego Gas & Electric, $4.5 million for researching and validating microgrid technologies enabling use of distributed generation with grid-forming PV and battery inverters.
Lowering 'Soft Costs' Called Key to DG
Streamlining local permitting would help lower costs for installing solar PV and other distributed generation, Sen. Martin Heinrich (D-N.M.) said Nov. 6 at a Senate subcommittee hearing.
Meanwhile, DOE on Nov. 6 announced awards totaling $17.6 million for 19 cost-shared projects to reduce "soft costs" of solar installations. Awards included $2.8 million for the Interstate Renewable Energy Council to develop best practices for permitting and inspections, and education and training of regulators.
Heinrich, along with Sen. Susan Collins (R-Maine), is sponsoring legislation, S. 2447, to establish a board to draw up standardized permitting processes for voluntary use by local, tribal and state agencies.
"Australia kicks our butts on this," with reduced installation costs tied to lower "soft costs," Heinrich said at a hearing held by the Senate Energy and Natural Resources Committee's Energy Subcommittee.
Daniel Simmons, the Energy Department's assistant secretary for efficiency and renewables, agreed, noting that "best practices" would ensure local permitting agencies "don't need to reinvent the wheel every single time."
In announcing the bill's introduction Sept. 9, Heinrich said "the current patchwork of permitting requirements across local jurisdictions causes delays and increases costs for both local governments and the businesses and homeowners who want to build smaller-scale renewable energy systems."
Senate Passes 2020 Interior, EPA Funding Bill
The Senate on Oct. 31 waved through fiscal year 2020 appropriations legislation, including funding for the Interior Department and EPA.
The bill, which the Senate passed on an 84-9 vote, includes $13.716 billion for Interior and $9.01 billion for EPA. The House version of the legislation would fund Interior at $13.79 billion and EPA at $9.53 billion.
Both the Senate and House funding levels are far above the Trump administration's 2020 budget request of $11.746 billion for Interior and $6.222 billion for EPA.
Fiscal year 2020 began Oct. 1, but federal agencies are operating under a stopgap continuing resolution funding them at 2019 levels. The resolution expires Nov. 21.