Senate Majority Leader Mitch McConnell's (R-Ky.) coronavirus relief bill failed Sept. 10 when it fell eight votes short on a motion to cut off debate.
McConnell's bill folds in the Senate Energy and Natural Resources Committee's legislation requiring federal land-management agencies to speed up permitting of critical-minerals production on federal lands.
In addition, the bill would authorize $184 million over seven years for a research program aimed at extracting rare-earth minerals from coal.
McConnell's legislation would provide a $300 weekly federal top-up of unemployment payments until Dec. 27. It also includes liability protections for businesses that congressional Democrats have opposed. The $600 weekly top-up included in the Coronavirus Aid, Relief, and Economic Security Act expired July 31.
The legislation does not include aid for state and local governments, which was included in a $3-trillion bill the House passed in May.
Senate Republicans and Democrats were at partisan loggerheads over the legislation. On "The Daily Briefing with Dana Perino," McConnell said Democrats "want to wait until after the election and play games with this."
Minority Leader Charles Schumer (D-N.Y.) called McConnell's bill "emaciated, inadequate and designed to fail."
HFC Phasedown Agreement Reached
Senators on Sept. 10 reached agreement on an amendment that clears the way for passage of legislation phasing down use of hydrofluorocarbon refrigerants.
The bipartisan amendment would require the Environmental Protection Agency to phase down production and use of HFCs 85 percent from their 2011-2013 average by 2036, according to Sen. Tom Carper (D-Del.), ranking Democrat on the Senate Environment and Public Works Committee.
The amendment also would preempt states from adopting their own phasedowns for at least five years, which could be extended to 10 years if no substitutes are available for a particular use, Carper said.
Preemption was a key sticking point that had held up Senate consideration of underlying legislation, the sweeping American Energy Innovation Act.
The bill on March 9 failed to advance on a cloture vote.
Besides Carper, senators who reached the agreement included John Barrasso (R-Wyo.), the committee chairman, and John Kennedy (R-La.). Kennedy has pressed for phasedown legislation, which he said would keep U.S. manufacturers in his state competitive in producing HFC substitutes for global demand.
HFCs were introduced as a substitute for ozone-depleting refrigerants, but they have powerful heat-trapping properties—up to 14,800 times greater than carbon dioxide, molecule for molecule.
The underlying legislation includes reauthorization of the residential weatherization program, extension of hydropower incentive payments, and provisions to step up research and development of energy storage, carbon sequestration, advanced nuclear reactors and fuels, and renewable resources. In addition, the legislation would direct the Department of Energy to provide rebates for replacement of inefficient transformers and motors, and boost research into critical-minerals recycling.
FWS Proposes Revision in Habitat Rule
The U.S. Fish and Wildlife Service on Sept. 8 proposed a rule spelling out reasons for the Interior Department to consider excluding areas from designation as critical habitat under the Endangered Species Act.
FWS said the rule would specify economic, national security or other circumstances under which an "exclusion analysis" could be initiated. FWS Director Aurelia Skipwith said the rule would result in "greater transparency for the public" and "improve consistency and predictability" for stakeholders.
Under current law, areas can be excluded from critical-habitat designation if benefits outweigh impacts, provided exclusion does not result in a listed species' extinction.
The proposal specifies circumstances under which Interior would consider excluding land from a critical-habitat designation: when an exclusion proponent presents "credible information" about the economic impact of exclusion, and when the department decides on its own to carry out an analysis.
Possible impacts that could prompt an analysis include health and safety, community interests and environmental factors, such as increased risk of pest outbreaks or wildfire, according to the proposal.
In addition, the rule would drop a 2016 policy barring an exclusion analysis on federal lands.
FWS said the rule would not affect areas currently designated as critical habitat.
Environmentalists said the rule would result in less land designated as critical habitat. Rebecca Riley, legal director of the Natural Resources Defense Council's nature program, said the rule "improperly shifts responsibility for economic analysis to industry as well as state and local governments, an abandonment of the agency's responsibilities under the law."
FWS said the rule stemmed from a 2018 Supreme Court decision remanding a case that involved designation as critical habitat of lands where the endangered dusky gopher frog is not currently found. Justices directed a lower court to sort out the meaning of the term "habitat."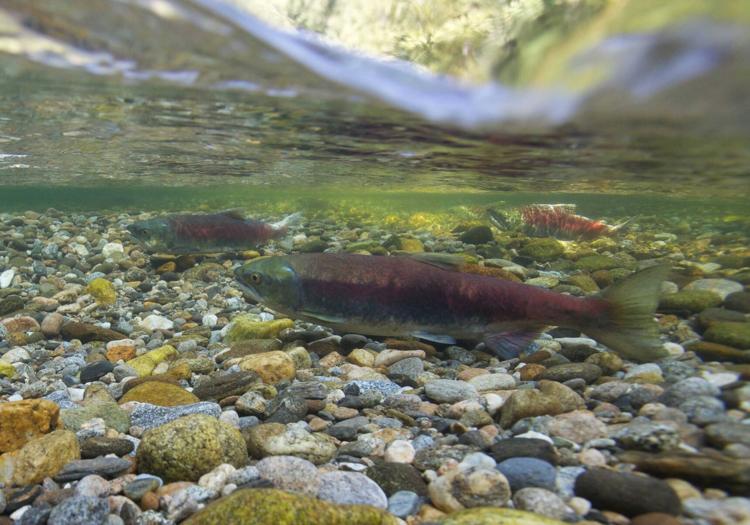 Meanwhile, 17 attorneys general filed a comment letter objecting to the Trump administration's July 31 proposal to revise the definition of critical habitat.
The AGs said the proposal would unlawfully restrict critical-habitat designation to habitat that listed species currently depend upon and that have attributes to support them. The letter said the limits would "undermine the [ESA's] substantive mandates and appear nowhere in the text of statute."
"This language appears designed to restrict the [agencies'] ability to designate currently unoccupied critical habitat that is essential to species recovery and, in some cases, their very survival," the AGs said.
State AGs who filed the letter included the chief legal officers of California, Nevada, New Mexico, Oregon and Washington. New York City's corporation counsel also joined on the letter.
Under the administration's proposal, habitat would be defined as "the physical spaces that individuals of a species depend upon to carry out one or more life processes. Habitat includes areas with existing attributes that have the capacity to support individuals of the species."
Pendley Nomination Formally Withdrawn
President Donald Trump on Sept. 8 formally withdrew his nomination of William Perry Pendley to head the Bureau of Land Management.
Pendley's nomination had drawn unanimous opposition from Senate Democrats. All 47 members of the Senate Democratic Caucus last month wrote Trump urging the withdrawal, arguing that what they called Pendley's "advocacy for reducing public lands and access to them, routine attempts to undermine tribes, and climate change denial makes him unfit for the position."
Pendley, however, is serving as de facto acting BLM director under a grant of authority from Interior Secretary David Bernhardt. Senate Democrats have called for his ouster from that position.
Nearly 200 environmental organizations on Sept. 9 wrote Bernhardt calling on him to remove Pendley from his position heading BLM.
Hearing Set for Two FERC Nominees
The Senate Energy and Natural Resources Committee will hold a Sept. 16 confirmation hearing for Trump's two nominees to fill Federal Energy Regulatory Commission vacancies.
Nominees Allison Clements and Mark Christie are scheduled to give testimony and answer questions.
If confirmed by the Senate, Clements would fill the vacancy created by Cheryl LaFleur's departure last year. Christie would take the seat held by Bernard McNamee until he left the commission last month.
Trump Extends Florida Leasing Moratorium
Trump on Sept. 8 extended an oil and gas leasing moratorium in the eastern Gulf of Mexico by 10 years, until 2032, drawing cheers from Florida lawmakers opposed to drilling off their state's beaches.
In an executive order, Trump also extended the moratorium to 54.34 million acres of Atlantic waters off the coasts of Florida, Georgia and South Carolina.
Florida and Georgia are considered states in play in the Nov. 3 presidential election.
Rep. Raúl Grijalva (D-Ariz.), chairman of the House Natural Resources Committee, said Trump bowed to public pressure.
The National Ocean Industries Association took issue with Trump's move. "The American offshore should be the region of choice for energy production," the group's president, Erik Milito, said.
Report: Climate a 'Major' Financial System Risk
Climate change poses a "major risk" to the U.S. financial system, a Commodity Futures Trading Commission panel said in a report released Sept. 9.
The report warns that investments to cut greenhouse gas emissions won't be attractive to markets unless there is an "economy-wide" carbon price.
"In the absence of such a price, financial markets will operate sub-optimally, and capital will continue flowing in the wrong direction, rather than toward accelerating the transition to a net-zero emissions economy," it says.
Recommendations in the report include a call for financial regulators to integrate climate risks into their work, and a requirement for banks and other financial firms to include climate in their risk-management policies.
The report was prepared by the Climate-Related Market Risk Subcommittee of the CFTC's Market Risk Advisory Committee. CFTC member Rostin Benham, who took office in 2017, was the report's commission sponsor.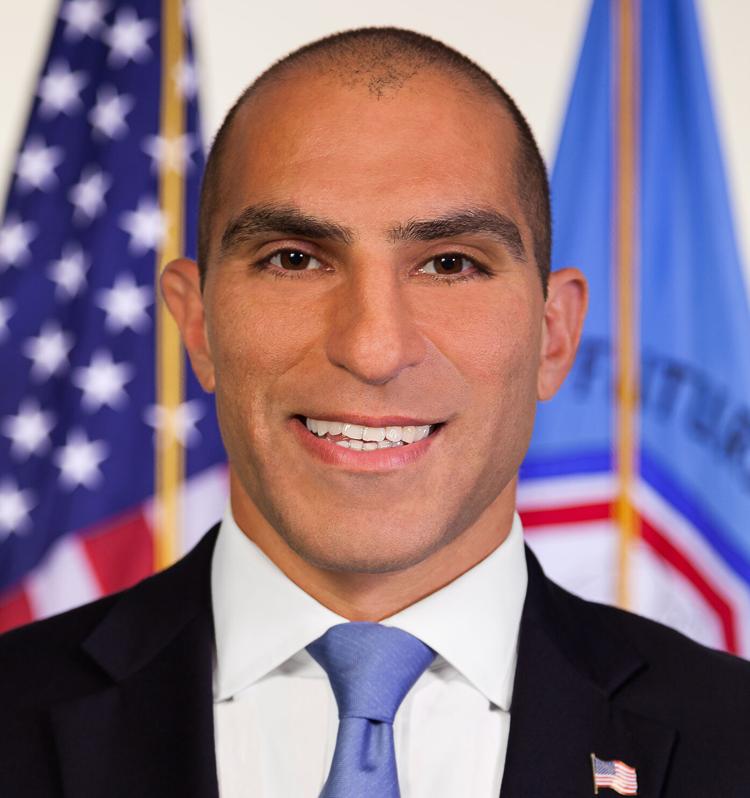 The report says climate-related risks are complex, including "disorderly price adjustments in various asset classes, as well as potential disruption of the proper functioning of financial markets."
The report also notes that efforts to move toward net-zero emissions could disrupt markets if they are "unable to adapt to rapid changes in policy, technology and consumer preferences."
Unknown risks are a concern, the report says: "Climate risks may exacerbate financial system vulnerabilities that have little to do with climate change, such as historically high levels of corporate leverage."
The report calls for strengthening the capability of financial market regulators to analyze climate risks and to consider market tools for mitigating risk, such as derivatives.
"Commodity derivatives exchanges could address climate and sustainability issues by incorporating sustainability elements into existing contracts and by developing new derivatives contracts to hedge climate-related risks," the report says.
IEA Calls for 'Radical' Energy Transformation
The International Energy Agency on Sept. 10 said a "radical transformation" is needed in production and use of energy to reduce GHG emissions, warning that decarbonizing the power sector alone would get the world only one-third of the way to a goal of net-zero emissions by 2070.
"Completing the journey will require devoting far more attention to the transport, industry and building sectors, which today account for about 55 percent of CO2 emissions from the energy system," IEA said in releasing its Energy Technology Perspectives 2020 report.
Expanding electrification in those sectors would be required for meeting the net-zero goal, IEA said, adding that nearly 60 percent of cumulative emissions reductions for long-distance transportation and heavy industry would have to come from technologies that today are in the demonstration stage.
The document analyzes more than 800 technology options for reaching the net-zero goal, pointing to expanding hydrogen production as a significant pathway to reducing emissions. To produce enough hydrogen from low-carbon sources to reduce emissions to net-zero would require electricity equivalent to twice China's current generation, the report says.
"This hydrogen forms a bridge between the power sector and industries where the direct use of electricity would be challenging, such as in the production of steel from iron ore or fueling large ships," it says.
In addition, IEA said carbon capture would be "crucial" for driving down emissions.
AGs Battle Arctic Leasing Plan
Fifteen attorneys general on Sept. 9 filed suit against the Interior Department's plan to offer oil and natural gas leases on the Arctic National Wildlife Refuge coastal plain.
The litigation, filed in U.S. District Court for the District of Alaska, alleges Interior's environmental review of leasing was inadequate. In addition, the suit argues that the leasing plan "unlawfully prioritized oil and gas development over the refuge's conservation purposes."
The suit says Interior's actions "severely underestimate the avoidable and irreparable damage to vital habitat and pristine waters, imperil wildlife already struggling to thrive in a rapidly changing ecosystem and increase greenhouse gas emissions at a time when our nation and the world drastically need to reduce emissions to mitigate the most extreme harms of climate change."
Congress in 2017 adopted tax legislation requiring Interior to conduct two lease sales of at least 400,000 acres each, the first in 2021 and the second in 2025, in the 1.56-million-acre coastal plain. Interior Secretary David Bernhardt approved the leasing plan on Aug. 17.
Washington Attorney General Bob Ferguson filed the lawsuit, joined by AGs from 13 other states and the District of Columbia. Western AGs joining Washington on the suit include the chief legal officers of California and Oregon.
House Panel Advances Grants Bill for Co-Ops
The House Energy and Commerce Committee on Sept. 9 reported out bipartisan legislation to establish an energy storage and microgrid grants and technical assistance program for rural electric cooperatives.
HR 4447 would authorize $5 million per year in fiscal years 2020 through 2025 for grants. Co-ops receiving grants could use the funds for energy storage or microgrid feasibility studies and to buy equipment for technology demonstrations.
Eligible grant recipients would include co-ops or nonprofit organizations working with at least six co-ops.
The bill's sponsors are Reps. Tom O'Halleran (D-Ariz.) and Markwayne Mullin (R-Okla.).
BLM Proposes Measurement Rule Changes
The Bureau of Land Management on Sept. 10 proposed changes to a 2016 regulation governing measurement of oil and natural gas production on federal lands, setting out rules for permitting use of "emerging measurement technologies."
The proposed rule would incorporate updated industry technical standards and allow for automatic acceptance of measurement technologies if operators can prove they meet or exceed performance requirements and would not affect royalty income.
EIA: Coal Plants Move to Seasonal Operations
Coal-fired power plants are moving toward seasonal operations, dispatching during peaks but displaced during shoulder months, the Energy Information Administration said Sept. 1.
"Seasonal differences in capacity factor have become more pronounced during the past two years because coal has been displaced by cheaper generation from natural gas and renewable energy during the shoulder months," the EIA said.
During winter and summer peaks, coal plants operate with an average capacity factor of more than 60 percent, but during the spring and fall shoulder seasons, capacity factor has fallen below 50 percent on average, the EIA said.
In April and May of this year, coal's capacity factor was less than 30 percent, the agency noted.
Plant owners are evaluating plans to shut down during the shoulder months to ensure revenues can cover operating costs, the EIA said, adding that Tucson Electric Power plans to begin operating its coal-fired Springerville Generating Station seasonally in 2023.