The Senate Energy and Natural Resources Committee on Dec. 12 sent five energy bills to the Senate floor on voice votes, including legislation authorizing competitive grants for efficiency upgrades and renewable-energy projects at K-12 schools.
Sen. Lisa Murkowski (R-Alaska), chairman of the committee, said "this has been a remarkably productive year" for the panel, adding, "We will now turn to negotiating our energy package, so we can have it ready to bring up on the floor early next year."
Bills reported out by the committee included:
S. 1890, sponsored by Sen. Catherine Cortez Masto (D-Nev.), authorizing $100 million per year, from fiscal years 2020 through 2025, for school energy-efficiency and renewable-energy projects.
S. 2660, sponsored by Sen. Tina Smith (D-Minn.), directing the Department of Energy to establish a wind-technology research program focusing on improved efficiency and technology, grid integration, and cost reduction for onshore and offshore wind systems. The bill also would direct DOE to give priority to research and demonstration projects in partnership with tribes and located in economically distressed areas.
S. 2393, sponsored by Sen. Martin Heinrich (D-N.M.), directing DOE to start a program for improving education and training for jobs in energy-related industries. The bill would authorize $15 million per year for fiscal years 2020 through 2022.
S. 258, sponsored by Cortez Masto, barring oil and gas leasing on 309,272 acres in the Ruby Mountains area of the Humboldt-Toiyabe National Forest.
S. 2399, sponsored by Murkowski, making more energy projects financed by quasi-independent state energy financing institutions eligible for federal loan guarantees. When she introduced the bill Aug. 5, Murkowski said it would help smaller projects obtain guarantees, which she said under current law are tailored for large projects.
Brouillette Sworn In as DOE Secretary
Dan Brouillette was sworn in Dec. 11 as the 15th secretary of the Energy Department in an Oval Office ceremony presided over by President Donald Trump.
In remarks to DOE headquarters employees Dec. 12, Brouillette said the department would remain focused on innovation in developing cleaner energy technology, "not by driving out the fuels that produce emissions, but by reducing emissions while producing those very same fuels."
Brouillette, who had served as DOE's deputy secretary since 2017, was confirmed for the department's top job Dec. 2 on a bipartisan Senate vote of 70-15. He succeeded Rick Perry, whose last day at DOE was Dec. 1.
GAO to Probe BLM Relocation
The Government Accountability Office will study the Interior Department's plan to relocate key headquarters staff to Grand Junction, Colorado, the head of the House Natural Resources Committee announced Dec. 11 at a Washington, D.C. press conference.
Rep. Raúl Grijalva (D-Ariz.), who has denounced the plan, said the GAO study will "determine if it was properly planned, analyzed, and whether it will deliver the benefits that the administration has proclaimed."
BLM employees slated for relocation received 30-day notices, with a Dec. 12 deadline, to decide whether to move or face dismissal. At the press conference, former BLM Deputy Director Henri Bisson said many of the bureau's skilled headquarters employees will leave for other jobs rather than move to Colorado.
"To lose them is going to leave a huge hole in the bureau's ability to do its functions, national-level functions, not the decisions that are made in the field, but the stuff that has to be done here," Bisson said.
Grijalva accused the Interior Department of using "back-of-the-envelope guesses" to justify the plan, which he said would "undermine" BLM's land-management mission. He noted that 97 percent of BLM employees already work in Western offices.
Rep. Deb Haaland (D-N.M.) said Interior had failed to consult tribes that would be affected by the relocation.
Grijalva indicated he plans to work with House Appropriations Committee members to "assist in slowing down the process" in order to get more information about costs and impacts of relocation.
BLM plans to assign 27 headquarters positions to Grand Junction, including the agency director and deputy director, and 222 headquarters positions to field offices. Sixty-one positions would remain in Washington, D.C. An additional 74 headquarters positions are slated to move to BLM state offices, according to testimony acting BLM Director William Perry Pendley gave to Grijalva's committee Sept. 10.
Interior officials have defended the relocation, arguing that it would put senior BLM executives closer to communities that are most affected by federal-lands management policies. "We can solve problems earlier in the process if we can see them earlier," Pendley testified Sept. 10.
Falling Costs Seen for Oregon Offshore Wind
Levelized costs for wind energy generated off the Oregon coast are projected to fall by more than half between 2019 and 2032, to as low as $53/MWh in 2018 dollars, according to a recent National Renewable Energy Laboratory study.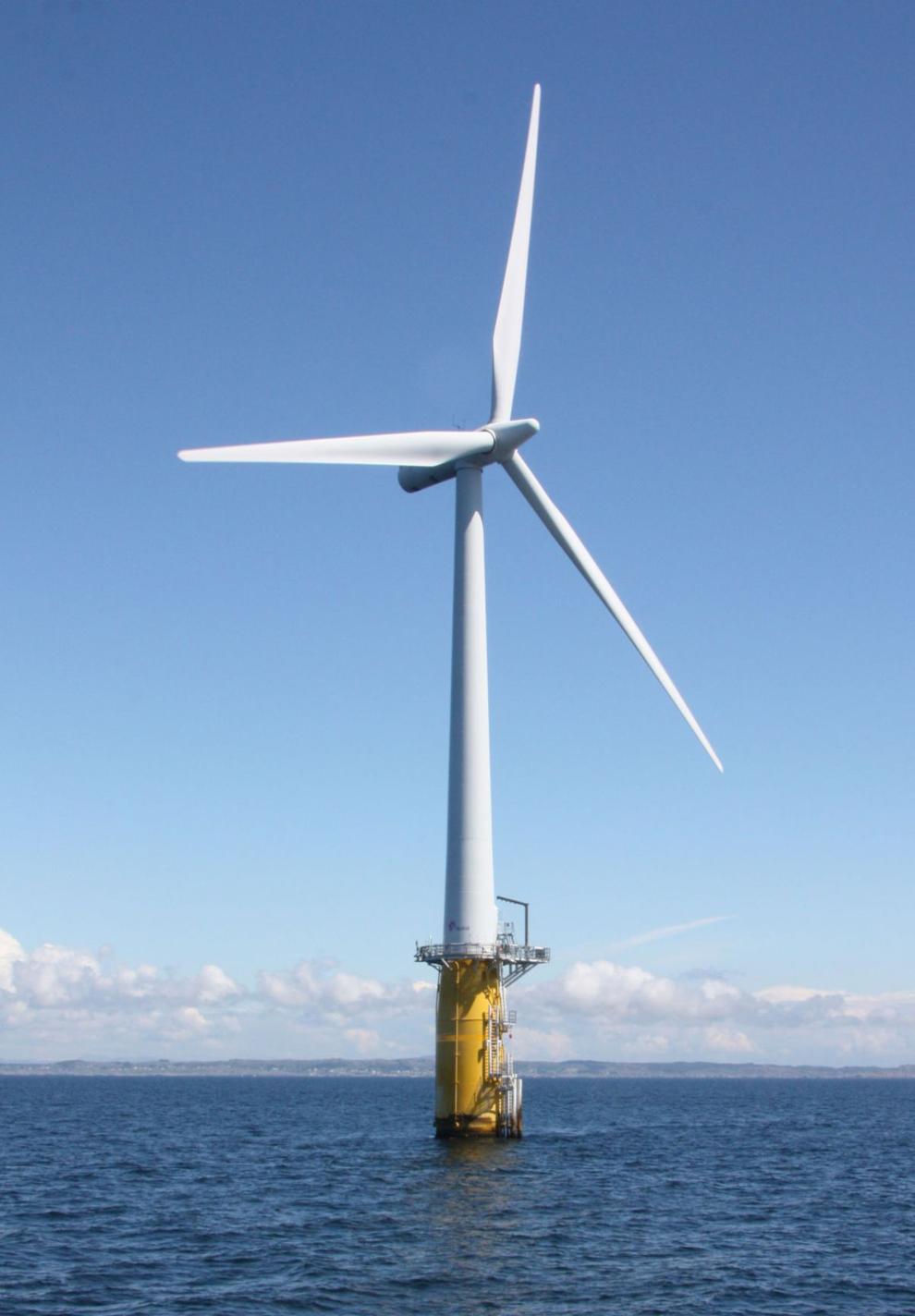 NREL examined costs of wind at five sites off the coast, from the northernmost location just south of the Oregon-Washington marine state line to the southernmost area, a site west of Gold Beach. Of the five sites, the waters off Gold Beach have the highest wind speeds, exceeding 9 meters per second, and projects developed there would have the lowest estimated capital and operating costs and the highest capacity factor, 55 percent by 2032, the study said.
For the southernmost site, levelized costs per megawatt-hour are projected to fall from an estimated $112 this year to $53 in 2032; capital costs would drop from $5,150 to $2,877/kW; and capacity factor would improve from 51 percent to 55 percent, the study says.
NREL noted that improved technology has led to significant cost reductions. Since 2016, when NREL studied offshore wind development costs in California's coastal waters, "the technologies for both fixed-bottom and floating offshore wind have progressed at a rapid rate, technologically and economically."
Factors that NREL considered in making the estimates included a projected 65-percent reduction in strike prices for European offshore wind projects between 2017 and 2025; lower estimated financing costs; lower turbine costs per kilowatt; and commercial availability of larger turbines, up to 15 MW in capacity, by 2032.
Because 97 percent of Oregon's offshore wind resource is in waters 60 or more meters deep, NREL said that "floating wind technology should be considered as the primary technology option for large-scale offshore wind deployment in Oregon."
As of the end of 2018, there were eight floating offshore wind projects worldwide, totaling 46 MW of capacity. An additional 14 projects totaling 200 MW were under construction or close to receiving either financing or regulatory approval, the study said.
Trade Deal Gets Cheers, Jeers
The oil and gas industry on Dec. 10 cheered agreement on a rewritten North American trade pact reached by House Democrats and the Trump administration, but environmental organizations said the new deal should be rejected.
Rep. Richard Neal (D-Mass.), chairman of the House Ways and Means Committee, said the deal that lawmakers negotiated with the administration on the proposed U.S.-Mexico-Canada Agreement "prioritizes environmental protection and remediation."
Under the deal, the Montreal Protocol phasing out ozone-depleting substances is included in the USMCA.
"We have enhanced monitoring, so we know when violations happen, and then critically, we have strong enforcement and strong funding to make sure those provisions are being enforced," Rep. Suzanne Bonamici (D-Ore.), who managed environmental issues as part of House Democrats' negotiations with the administration, said.
The American Petroleum Institute said congressional approval of the USMCA would ensure continued tariff-free trade of natural gas and petroleum products among the three countries. U.S. exports of gas to Mexico more than doubled between 2013 and 2018, from 658.37 Bcf in 2013 to 1.688 Tcf last year, according to the Energy Information Administration.
The Sierra Club, Natural Resources Defense Council and League of Conservation Voters urged lawmakers to reject the renegotiated trade pact. The groups called for removing a dispute-settlement mechanism they said would allow companies to challenge government policies in "unaccountable tribunals."
USMCA retained the dispute-settlement provision for oil and gas companies to challenge Mexican government actions.
Carbon-Capture Provision in Defense Bill
A compromise defense authorization bill the House approved Dec. 12 includes a provision requiring study of carbon removal from marine waters and the air.
The House approved the bill, negotiated by the House and Senate Armed Services committees, on a bipartisan vote of 377-48.
Under the bill, the Defense Department would be required to research and demonstrate "technologies related to blue carbon capture and direct air capture."
House Republicans Host Innovation Fair
Republicans on the House Energy and Commerce Committee on Dec. 9 hosted what they called an "Energy and Environment Innovation Showcase" to highlight their message that technological advances rather than regulation are the key to reducing greenhouse gas emissions.
NuScale power, a Portland-based company seeking Nuclear Regulatory Commission certification of a small modular nuclear reactor design, was among the 18 exhibitors.
Rep. Greg Walden (R-Ore.), the committee's ranking Republican, opposed what he called "top-down regulatory policies," including carbon taxes and emissions trading, at a decarbonization hearing held Dec. 5 by the committee's Environment and Climate Change Subcommittee.
"The more realistic approach is to focus on advanced technologies—developed in the United States—that can meaningfully address emissions where they are increasing the fastest, which are in poorer nations striving for the benefits of advanced energy and industrial systems," Walden said in a statement prepared for the hearing.
Meanwhile, a carbon tax and a policy for states to lead in emissions reduction were two of the decarbonization strategies that energy and climate policy specialists proposed in testimony at the hearing.
Another witness called for a climate and security strategy to export advanced nuclear technologies to Asian countries where emissions are increasing as the countries develop, both to lower emissions worldwide and to restore U.S. nuclear leadership.
Noah Kaufman, a researcher at Columbia University's Center on Global Energy Policy, said a carbon tax of $25 to $35 per ton would result in emissions reductions in line with U.S. commitments under the 2015 Paris climate agreement. He added, however, that complementary policies, such as appliance efficiency standards, would still be needed to drive reductions in energy market sectors less responsive to price signals.
Tim Profeta, director of Duke University's Nicholas Institute for Environmental Policy Solutions, advocated a "50-state climate strategy" in which the federal government would set an emissions-reduction target but let states decide how to attain their shares of the target. He said the plan would enable states "to design plans that work for their constituencies, their industries, their needs in transition."
Rep. John Shimkus (R-Ill.), the subcommittee's ranking Republican, cautioned panel Democrats against ignoring the costs of decarbonizing energy.
"For anyone not to focus on the cost of transition, you're going down a dangerous path," Shimkus said, citing the recent "gilet jaune" (yellow vest) protests in France over fuel tax increases.
U.S. nuclear leadership is critical for both reducing heat-trapping emissions and strengthening national security, David Gattie, an engineering professor at the University of Georgia, testified. He proposed a "triage" strategy in which U.S.-developed nuclear technology would reduce emissions where they are projected to continue increasing—large, developing Asian countries.
"They're going to build coal plants," he said, warning that focusing solely on reducing U.S. emissions would still leave the U.S. vulnerable to climate-change impacts from rising foreign emissions.
He also said the U.S. is in danger of ceding nuclear technology leadership to China and Russia, whose nuclear exports would create "long-term energy and technology dependencies" among importing countries.
Rep. Scott Peters (D-Calif.), who attended the opening of the U.N.'s Madrid climate conference, said U.S. international leadership is essential for decarbonization. He chided Republicans for pointing to emissions from Asian countries while opposing the Paris agreement, from which the Trump administration has initiated withdrawal that would take effect Nov. 4, 2020.
"We all have to be involved in this. Being the only country not there and saying it's an international problem just is too incongruous. We have to show up," Peters said.
GAO Calls for Climate-Resilience Strategy
The federal government should set priorities in funding climate-resilience projects instead of spending reactively in response to natural disasters, the Government Accountability Office said in testimony Dec. 11 at a House hearing.
Mark Gaffigan, GAO's managing director for natural resources and environment, said federal agencies have failed to implement 14 of 17 recommendations GAO has made for climate planning.
"Enhancing climate resilience means taking actions to reduce potential future losses by planning and preparing for potential climate hazards such as extreme rainfall, sea-level rise and drought," Gaffigan said in written testimony to the House Select Committee on the Climate Crisis.
He noted that since 2005, the federal government has spent "at least" $450 billion on natural disaster response.
Gaffigan pointed, as a potential model, to the state of Louisiana's 2005 decision to consolidate coastal planning scattered among many state bureaus into one agency.
Onshore Wind Capacity Rises Past 100 GW
Onshore wind capacity in the U.S. increased past 100 GW in September, the Energy Information Administration reported Dec. 9.
More than half the capacity was installed after 2012, the EIA said, adding that 7.2 GW of new capacity will be on line by the end of this month.
More than one-quarter of U.S. wind capacity is in Texas, totaling 26.9 GW, the EIA reported. California is in fifth place, at 6.1 GW; Colorado is No. 8 at 3.7 GW; while Oregon ranks 10th, at 3.2 GW, EIA figures show.
NRC Extends Plant License to 80 Years
The Nuclear Regulatory Commission on Dec. 4 approved its first extension of a power plant operating license to 80 years, granting a 20-year renewal for two units at Florida Power & Light's Turkey Point.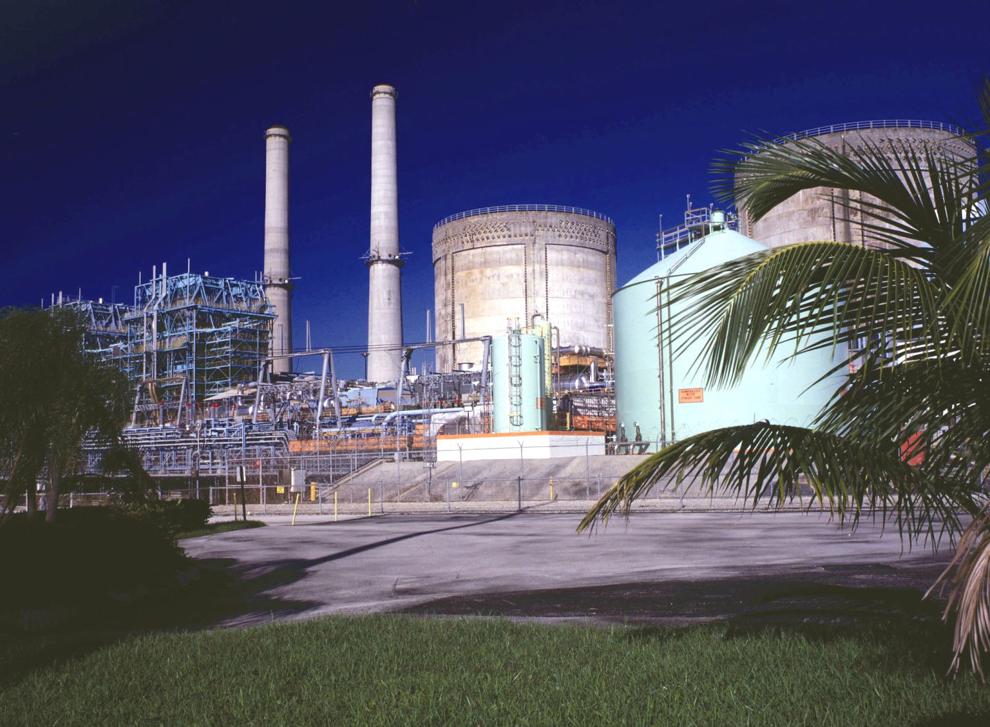 Under the NRC's action, Unit 3's license expires in 2052 and Unit 4's will run until 2053. The commission said a safety evaluation report issued last July justified the license extension.
The 1,632-MW Turkey Point plant is located about 25 miles south of Miami.
Court to Take Second Look at FERC Case
A federal appeals court on Dec. 5 agreed to a full-panel review of an August ruling denying landowners' challenge of a Federal Energy Regulatory Commission approval of the Atlantic Sunrise gas pipeline.
The U.S. Court of Appeals for the D.C. Circuit approved a rare "en banc" review by the full court of a ruling handed down Aug. 2 by a three-judge panel. In agreeing to the en banc review, the court vacated the panel's ruling.
In the August decision, the panel upheld FERC's certification of the Transco project, which went into operation in 2018. The pipeline runs from Pennsylvania's Marcellus shale fields across the mid-Atlantic and Southeast regions to Alabama.
In a concurring opinion released with the August decision, Judge Patricia Millett criticized FERC for a "Kafkaesque regime" in which "the commission can keep homeowners in seemingly endless administrative limbo while energy companies plow ahead seizing land and constructing the very pipeline that the procedurally handcuffed homeowners seek to stop."
The Environmental Protection Agency on Dec. 3 announced revised New Source Review guidance in which industrial facilities under common control that are located close together would be considered as a single emissions source for determining whether plant upgrades would trigger New Source Review requirements.
EPA said the revised guidance, finalized on Nov. 26, drops consideration of the "functional interrelatedness" of facilities for determining whether they are single units for NSR permitting purposes.
The revised guidance applies to all industrial categories except oil and gas, EPA said.
The agency said the revision "should help clarify and streamline the permitting process."
Under NSR, industrial facilities that make major modifications resulting in a significant emissions increase are subject to NSR requirements, including pollution-control upgrades.