Sen. Joe Manchin (D-W.Va.) on Jan. 4 suggested that Senate Democrats could come to terms on the climate and energy portion of a 10-year budget bill that Manchin last month said he opposed in its current form.
"The climate thing is one of the things we probably can come to an agreement on much easier than anything else," Manchin said, but he also noted "there's been no conversations" on bill negotiations since he announced his opposition Dec. 19 in a Fox News Sunday interview.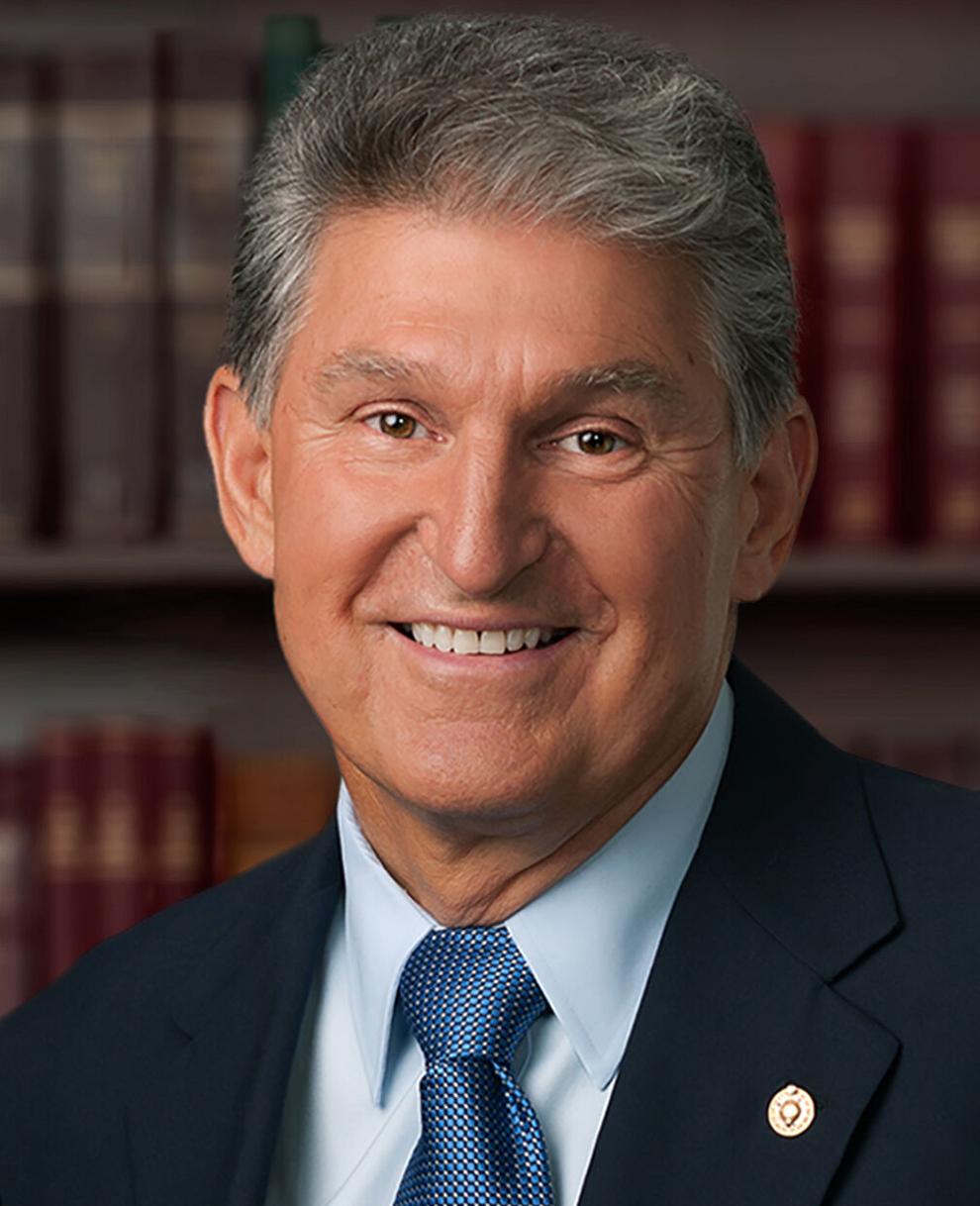 "There's a lot of good things in that [bill]," Manchin said. "I've always said we have a lot of money in there for innovation, technology, tax credits for basically clean technologies and a clean environment."
The $1.75-trillion "Build Back Better" bill, passed by the House on Nov. 19, includes $555 billion in climate-related tax and spending provisions. The Senate Finance Committee's draft proposal for the bill includes technology-neutral production and investment tax credits tied to carbon emissions reductions for energy projects beginning construction in 2027 and beyond.
"We have to have enough energy to run our country," Manchin said. He added, "I've been big on hydrogen, I'm big on nuclear and I'm really big on basically making sure [fossil fuels] are used in the cleanest possible way."
Meanwhile, the White House is talking with senators in an attempt to advance the legislation, press secretary Jen Psaki said Jan. 5.
Psaki said Biden administration officials are meeting with senators and legislative staff on both the budget bill and voting rights legislation.
"We can walk and chew gum at the same time. And I can assure you that we are in touch with a range of senators and their staffs and committee staff about Build Back Better, even as we're working in lockstep with [Senate Majority Leader Charles Schumer] about getting voting rights done," Psaki said in response to reports that Schumer (D-N.Y.) said he expects negotiations to resume soon between President Joe Biden and Manchin.
Manchin's support for the legislation would be crucial for passage in the 50-50 Senate. No Republican is expected to support the bill, and all 50 members of the Senate Democratic Caucus would have to vote for it to ensure passage under filibuster-exempt budget reconciliation rules.
Among the concerns Manchin has cited about the House bill's energy provisions are proposed methane fees and an electric-vehicle tax credit top-up for cars built in the U.S. with union labor.
BLM Ups Estimate of Orphaned Wells
Over 130,000 orphaned oil and natural gas wells have been documented in the U.S., more than double the 56,600 estimated in a 2019 report from the Interstate Oil and Gas Compact Commission, the Bureau of Land Management said in a Jan. 5 memo.
The memo is a report on BLM's upcoming plans for disbursing grants to plug orphaned wells from a $4.7-billion pot in the infrastructure legislation that Biden signed into law Nov. 15.
The memo says 26 states have indicated interest in applying for grants, representing "nearly every state with documented orphaned wells." States that have signaled interest include Arizona, California, Colorado, Montana, New Mexico, Utah and Wyoming.
BLM indicated it will publish the amount of grant funding for which each state may apply in the next few weeks. States can apply any time for a grant of up to $25 million "to begin building out their plugging programs and remediating high-priority wells," the memo says.
BLM noted that "millions of Americans live within a mile of the tens of thousands of abandoned mines and oil and gas wells" and that Interior Secretary Deb Haaland viewed orphaned wells in Wilmington, south of Los Angeles, on a West Coast visit last month.
Estimates of the number of abandoned wells range widely. The Environmental Protection Agency has estimated there are 2.1 million unplugged and abandoned oil and gas wells across the U.S., both documented and undocumented, Daniel Raimi, a Resources for the Future energy policy researcher, testified June 1, 2020, to the House Natural Resources Committee.
NHTSA Rescinds Tailpipe Preemption Rule
The National Highway Traffic Safety Administration on Dec. 29 rescinded a 2019 rule that blocked California from setting its own tailpipe greenhouse gas emissions standards and zero-emission vehicle requirements.
NHTSA said the 2019 rule overstepped its authority under the 1975 Energy Policy and Conservation Act, noting that the preemption ignored "legally relevant factors," including state and local regulations "to address environmental hazards in their local communities or comply with other federal air pollution requirements."
"This final rule removes a roadblock to important state actions tackling climate change," Transportation Secretary Pete Buttigieg said. "States can now actively pursue solutions to address the climate crisis and environmental challenges in their communities."
The 2019 rule set off a legal battle between the Trump administration and California, which was joined by 23 other states and the cities of Los Angeles and New York. Currently, 13 states enforce California's tailpipe GHG standards, and Nevada is due to begin enforcing them in 2025. In addition, nine states enforce California's zero-emission vehicle requirements.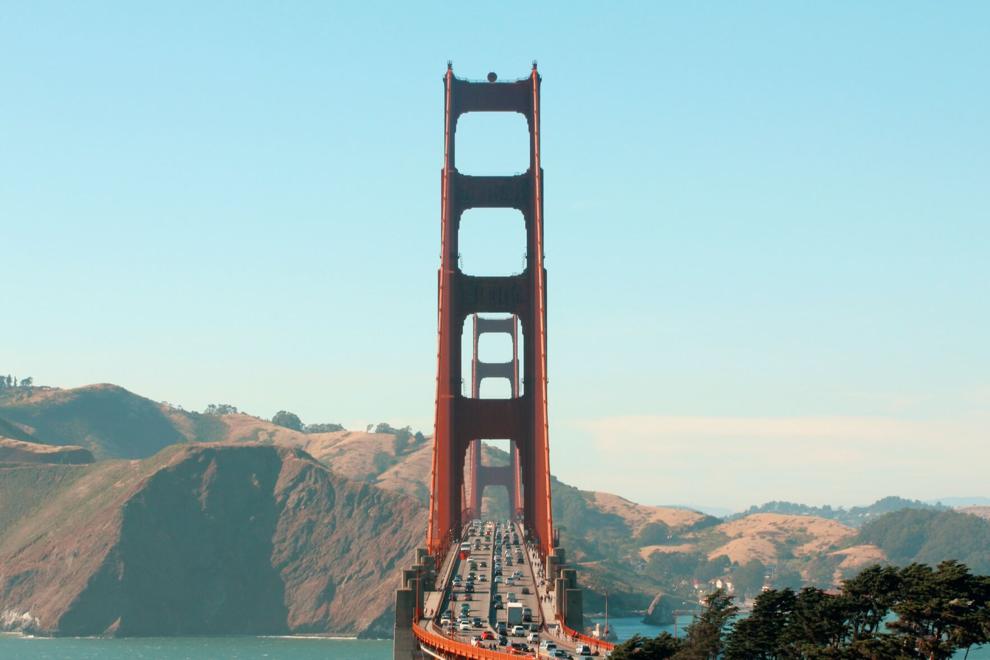 NRC Denies License for Idaho Microreactor
The Nuclear Regulatory Commission on Jan. 6 denied Oklo Power's application to build and operate the proposed Aurora fast microreactor in Idaho.
The NRC said Oklo failed to submit information on potential accident and safety systems, adding that Oklo may submit a new application containing information the commission requested.
Oklo, based in Sunnyvale, California, in 2020 applied for a construction and operating license for a 1.5-MW reactor, to be built underground at the Idaho National Laboratory. The reactor would use high-assay low-enriched uranium fuel and rely on heat pipes rather than water to move heat from the core to a power generation system.
Andrea Veil, the NRC's director of nuclear reactor regulation, said in a letter to Oklo that the company "has repeatedly failed to submit information needed to complete the Step 1 review of its [maximum credible accident] analysis and safety classification [structures, systems and components]."
Lawmakers Ask FERC to Watch Energy Markets
Forty-one congressional Democrats on Jan. 5 asked the Federal Energy Regulatory Commission to keep tabs on wholesale gas and electricity markets to prevent what they called market manipulation that drives up energy prices.
In a letter to FERC Chairman Richard Glick raising concerns about high energy costs, House and Senate lawmakers called on the commission to use "existing statutory authority to provide more transparency on gas spot markets to protect consumers from companies that use hidden prices to set or manipulate energy costs on a non-competitive basis."
Signatories to the letter include Sen. Ron Wyden (D-Ore.), chairman of the Senate Finance Committee.
Energy Prices Up Sharply in 2021
Energy prices tracked by a Goldman Sachs index were up 59 percent last year, the Energy Information Administration reported Jan. 3.
The Goldman Sachs Commodity Index said gas prices were up 38 percent between the first and last trading days of last year, the EIA said. Other energy commodities the index tracks include wholesale gasoline, ultra-low-sulfur diesel, West Texas Intermediate and Brent crude oil, and "gasoil," the term used in Europe for ultra-low-sulfur diesel.
The EIA said causes of higher energy commodity prices in 2021 included weather, such as the Texas freeze and Hurricane Ida, and demand outstripping production.
Corps Issues 41 Nationwide Permits
The U.S. Army Corps of Engineers on Dec. 27 reissued 40 nationwide permits for energy and other infrastructure projects affecting water bodies and wetlands, including authorizations for hydropower projects, offshore oil and gas facilities, and coal remining projects.
One new permit was issued for water reclamation and reuse projects. The 41 permits will expire March 14, 2026.
For Permit 17, which covers hydropower projects, the corps modified the permit to increase the size of small facilities authorized to discharge dredged or fill material into water bodies from 5 to 10 MW, to align with FERC's definition of "small hydroelectric projects."
The Corps said the change would "reduce duplication of agency reviews" for small hydro facilities. Permit 17 was first issued in 1982 to eliminate duplicative reviews by FERC and the Corps.
For Permit 49, covering coal remining, the Corps revised the permit to require written approval by district engineers before dredge-and-fill activities could take place. Under previous permit terms, projects received default approval if district engineers did not respond to pre-construction notifications within 45 days.
The Corps action follows up on 16 permits the Corps issued in January 2021, including Nationwide Permit 12 for oil and gas pipelines and permits 57 for electric and telecommunications lines and 58 for water and wastewater lines. 
Biden Adjusts Steel, Aluminum Tariffs
Biden on Dec. 27 dropped tariffs on steel and aluminum imports from the European Union in quantities below import quotas, formalizing an agreement with the EU reached Oct. 31.
Biden's proclamation drops below-quota tariffs of 25 percent on steel and 10 percent on aluminum from EU member countries. To be eligible for tariff-free status, EU steel must comply with "melt-and-pour" requirements aimed at blocking transshipment of Chinese steel to the U.S. through Europe.
American Iron and Steel Institute CEO Kevin Dempsey said the melt-and-pour requirements "will be crucial to preventing another steel import surge that would undermine our industry and destroy good-paying American jobs."
The two-year, tariff-free quotas total 3.3 million metric tons for steel, 18,000 metric tons for unwrought aluminum and 366,040 metric tons for semi-finished wrought aluminum.
Biden's proclamation says the U.S. and EU will try to negotiate, by Oct. 31, a follow-up agreement aimed at reducing "the carbon intensity of steel and aluminum across modes of production."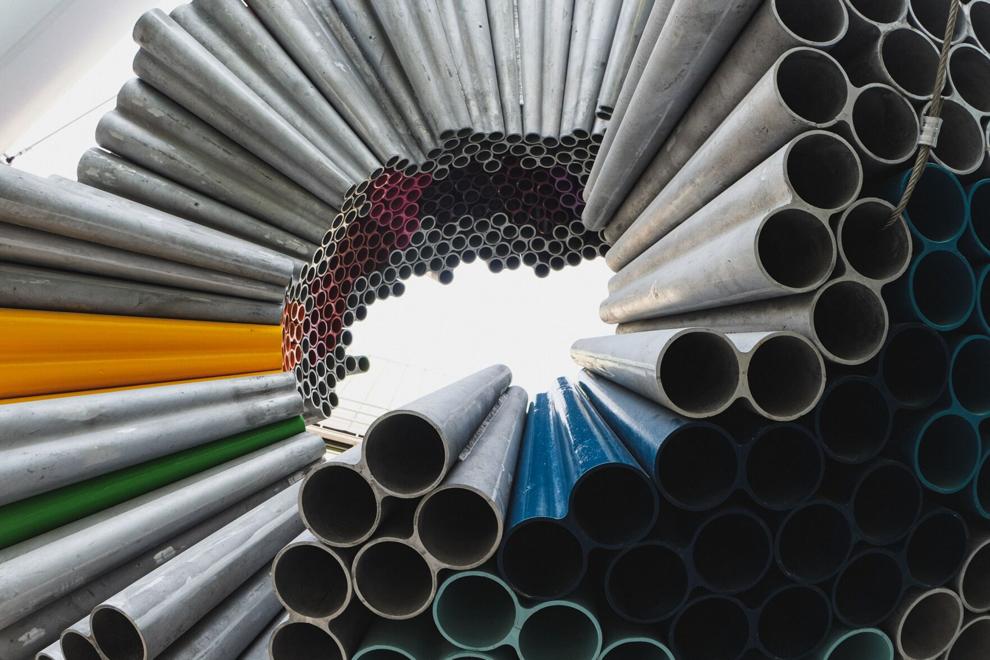 Energy Panel Chairman to Retire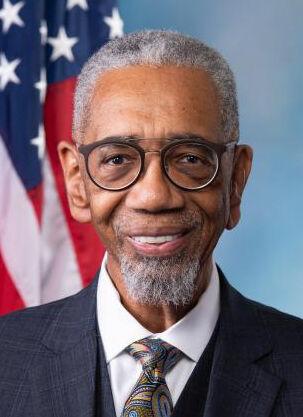 Rep. Bobby Rush (D-Ill.), chairman of the House Energy and Commerce Committee's Energy Subcommittee, said Jan. 4 he plans to retire from Congress.
Rush, who has chaired the subcommittee since 2019, helped draft climate provisions in the $1.75-trillion, 10-year budget bill that passed the House on Nov. 19, including $2.8 billion for electric-vehicle charging facilities and $12 billion in rebates for residential energy-efficiency upgrades and electrification projects, with $4 billion reserved for low- and moderate-income households and tribes.
Rush, 75, has served in the House since 1993.
Biden Sends Energy Nominees to Senate
Biden on Jan. 4 nominated Maria Duaime Robinson for assistant energy secretary for the Office of Electricity and Joseph DeCarolis to head the Energy Information Administration.
Robinson currently serves in the Massachusetts state House of Representatives. DeCarolis is an engineering professor at North Carolina State University.
Before her election to the Massachusetts Legislature in 2018, Robinson worked for Advanced Energy Economy's wholesale markets program. DeCarolis worked as an environmental scientist at EPA's office of research and development before joining the North Carolina State faculty.
Biden also nominated Laura Daniel-Davis to serve as assistant secretary of the Interior. Daniel-Davis is Interior's principal deputy assistant secretary for land and mineral management. Before coming to Interior, she worked as chief of policy and advocacy for the National Wildlife Federation. Previously, she served as chief of staff for former Interior secretaries Sally Jewell and Ken Salazar.
Lawmakers File Dueling Pleas on Methane Limits
House lawmakers sent the Biden administration dueling letters on EPA's proposed limits on upstream oil and natural gas methane emissions, with Democrats calling for more stringent controls and Republicans urging its withdrawal.
Sixteen House Democrats, led by Rep. Nanette Barragán (D-Calif.), on Dec. 22 called on EPA Administrator Michael Regan to strengthen the proposal by barring flaring and requiring regular inspections of "smaller, leak-prone wells."
The letter, also signed by Rep. Raúl Grijalva (D-Ariz.), chairman of the House Natural Resources Committee, says that "some states have already moved to eliminate flaring, except in emergency situations. EPA should follow the lead taken in the states and move to end routine flaring."
States that have adopted rules barring routine flaring include Alaska, Colorado and New Mexico.
The letter to Regan also says that smaller wells "generate just a trickle of usable product but are large and disproportionate emitters of methane."
Meanwhile, 30 House Republicans asked Biden to pull the proposal, which they said duplicates federal and state regulations of volatile organic compounds. The Dec. 23 letter, whose signers include Rep. Cathy McMorris Rodgers (R-Wash.), ranking Republican on the House Energy and Commerce Committee, says the "duplicative and unnecessary standards" would "impose new regulatory costs that will be passed along to Americans in the form of higher energy prices, without providing any benefits to public health."
EPA on Nov. 2 proposed limits on both new and existing oil and gas facilities.
For existing facilities, EPA would set guidelines for states to develop emissions-reduction programs that would require "rigorous leak detection and repair at well sites and compressor stations, widespread conversion of pneumatic controllers to zero-emitting technologies and the elimination of associated gas venting," according to the Biden administration plan.
House Republicans Oppose LNG Rail Proposal
Twenty House Republicans on Dec. 22 urged a federal pipeline agency to drop its proposal to unwind a 2020 rule that authorized rail transport of liquefied natural gas.
In a letter to Tristan Brown, acting head of the Pipeline and Hazardous Materials Safety Administration, the lawmakers said tank cars used to move LNG by train "have safely transported several other types of flammable cryogenic materials for years," and noted that the 2020 rule required cars to have "a thicker outer layer made of steel with a greater puncture resistance so as to further prevent any damage if derailment were to occur."
PHMSA on Nov. 8 proposed a rule to rescind the 2020 regulation. Before its adoption, rail transport of LNG required a special PHMSA permit.
"As our country faces significant supply chain issues and rising energy prices, we should be incentivizing critical infrastructure that can provide additional capacity to the nation's ability to safely transport energy and ease some of these challenges," the lawmakers said.
Signatories include Reps. Sam Graves (R-Mo.), ranking Republican on the House Transportation and Infrastructure Committee, and Rep. Rick Crawford (R-Ark.), top Republican on the panel's Rail, Pipelines and Hazardous Materials Subcommittee.
Biden Signs Xinjiang Legislation
Biden on Dec. 23 signed into law HR 6256, barring imports of solar-grade polysilicon and other products made with forced labor in the Chinese province of Xinjiang.
Abigail Ross Hopper, CEO of the Solar Energy Industries Association, said SEIA has urged solar companies to move their supply chains out of Xinjiang.