The Federal Energy Regulatory Commission will be open to requests for deadline extensions and delays in compliance requirements from utilities and system operators impacted by the coronavirus pandemic, FERC Chairman Neil Chatterjee said at a March 19 press conference.
"The commission will not be in the business of second-guessing the good-faith actions that companies take to keep the lights on. I'm committed to ensuring that industry can focus on continuity, safety and reliability—not regulatory or enforcement matters that are not mission-critical during this crisis," Chatterjee said.
He indicated that FERC and the North American Electric Reliability Corporation "have agreed to work together to use our regulatory discretion as appropriate while ensuring the reliability of the grid. These steps include temporary relief from certain compliance requirements and the postponement of on-site audits, certifications and other on-site activities through July."
Chatterjee named Caroline Wozniak as the commission's point of contact for industry inquiries related to pandemic impacts on FERC-jurisdictional activities. The point-of-contact email is PandemicLiaison@ferc.gov.
Meanwhile, in guidance issued March 18, FERC and NERC said impacts of the pandemic would be considered "an acceptable reason for case-by-case noncompliance with reliability standard requirements involving periodic actions" that would have been taken between March 1 and July 31.
FERC and NERC also said pandemic impacts would be accepted as a reason for not meeting personnel certification requirements between March 1 and Dec. 31.
Energy Groups Seek Industry Protection
Electricity and gas trade groups on March 17 asked Congress to ensure that operators of critical infrastructure can stay in operation if they experience workforce reductions and supply chain disruptions in connection with the coronavirus pandemic.
The groups asked congressional energy panels, including the House Energy and Commerce Committee and the Senate Energy and Natural Resources Committee, to take up legislation giving priority access to utility workers for coronavirus testing, protective equipment, and cleaning and disinfecting supplies.
In addition, the groups requested "priority re-entry procedures" into quarantined areas to respond to outages, relief from some NERC requirements, and waiver of Jones Act shipping restrictions that would enable transport of U.S.-produced liquefied natural gas between U.S. ports to supply gas-fired generation.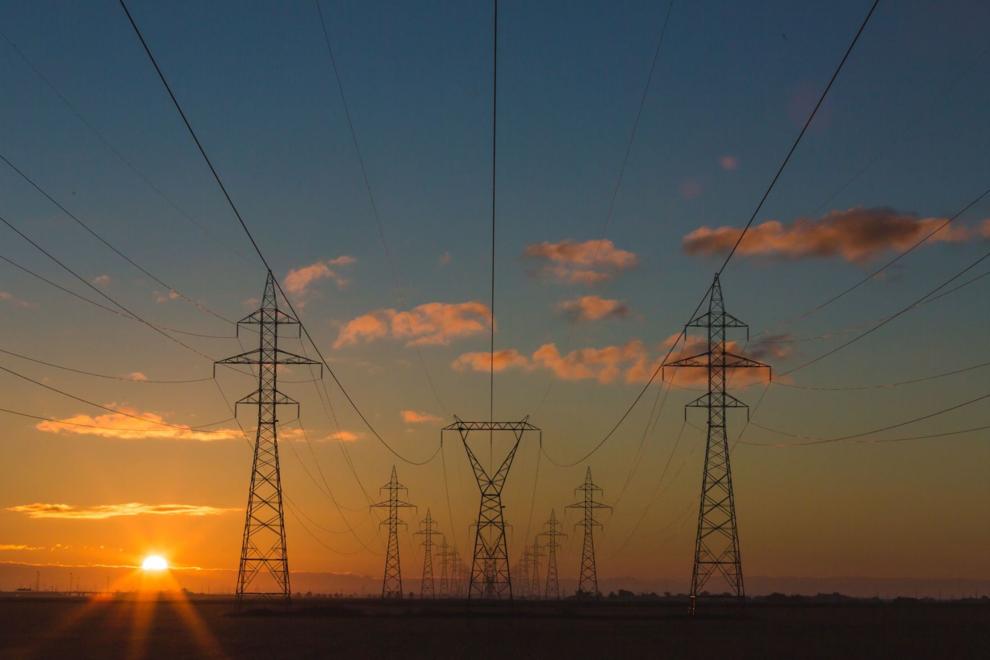 "These measures will help to guarantee that lifeline infrastructure entities that provide for the underlying needs of society can continue to provide safe and reliable service throughout an emergency," the American Public Power Association said in a brief detailing the groups' requests.
The brief noted that utility workers must "continue to engage with the public throughout an emergency, including entering communities, businesses, or homes that may have contagions in order to maintain or repair systems."
Priority access to protective equipment, including N95 masks, Tyvek suits and nitrile gloves, "would help reduce the chance of significant impacts on our workforce's ability to continue to support these critical infrastructure lifeline functions," the brief says.
In addition to APPA, other energy groups supporting the request include NERC, the Edison Electric Institute, the National Rural Electric Cooperative Association, the American Gas Association, the American Public Gas Association and the Nuclear Energy Institute.
Renewable-Energy Groups Seek Credit Extensions
Six renewable-energy production and buyers' trade groups on March 19 asked congressional leaders to extend deadlines to qualify for tax credits, noting that supply chain disruptions linked to the coronavirus pandemic threaten to push projects past deadlines and dry up tax-equity financing tied to credits.
"The current uncertainty about the ability to qualify for and monetize tax incentives will have real and substantial negative impacts to the entire economy," the groups said in a letter to congressional leaders. Signers included the American Council on Renewable Energy, American Wind Energy Association, Energy Storage Association, National Hydropower Association, Renewable Energy Buyers Alliance and Solar Energy Industries Association.
The groups also asked for a direct-pay credit for energy storage, "to foster renewable growth and help secure the more resilient grid we need in these difficult times."
Separately, AWEA and SEIA wrote a joint letter to Congress asking for extensions of start-of-construction and safe-harbor deadlines and for direct payments or refundability of tax credits.
"The wind and solar industries are being harmed by delivery delays, necessary employee absences, serious financing concerns and project cancellations or postponements," AWEA CEO Tom Kiernan and SEIA CEO Abigail Ross Hopper said.
Wind developers must begin project construction this year to qualify for the production tax credit, at 60 percent of its inflation-adjusted rate. The commercial solar investment tax credit is 26 percent for projects that begin construction this year and phases down to 22 percent in 2021 and 10 percent the following year.
For marine and hydrokinetic projects and hydropower upgrades that qualify for the production tax credit, projects must begin construction this year to be eligible for the credit.
A group aligned with fossil-energy industries called on Congress to reject the proposals. Thomas Pyle, head of the American Energy Alliance, said the provisions would "line the pockets of renewable-energy companies, the wind and solar lobby, General Motors and Tesla." 
The details of a federal stimulus package are in flux. The Trump administration has proposed an $850-billion package, while Senate Minority Leader Charles Schumer (D-N.Y.) has called for a $750-billion bill.
In other developments, 20 House Democrats wrote President Donald Trump on March 17 urging him to reject assistance for the oil and gas industry, which is facing plunging prices due to falling demand and a price war between Saudi Arabia and Russia. As of March 19, crude oil prices on the New York Mercantile Exchange closed at $26.04, down more than 51 percent from one month prior.
"Using this public health crisis as an excuse for another giveaway to the fossil-fuel industry is badly misguided," the letter said. Signatories included eight California House members and Rep. Earl Blumenauer (D-Ore.).
The American Petroleum Institute has spoken out against federal loans to oil and gas companies.
"The industry is not advocating for any form of policy relief at this time, and instead remains focused on ensuring the free market works," Dean Foreman, the group's chief economist, wrote on API's blog March 12. 
Ed Crooks, vice chair for energy, Americas, at Wood Mackenzie, noted in his Energy Pulse blog March 13 that "gas prices have held up, because a slowdown in oil production growth is expected to mean a slowdown in the flood of associated gas expected to hit the U.S. market. So, should those gas-focused companies be eligible for support too?"
In other developments, the head of the International Energy Agency called on governments crafting pandemic-response stimulus programs to include investments to boost renewables and carbon-capture development.
IEA Executive Director Fatih Birol on March 14 warned that the wall-to-wall attention on the pandemic's impacts and government responses could undermine the investment climate for clean energy.
"Taking these steps is extremely important because the combination of the coronavirus and volatile market conditions will distract the attention of policymakers, business leaders and investors away from the clean-energy transitions. This situation is a test of governments and companies' commitment. Observers will quickly notice if their emphasis on clean-energy transitions fades when market conditions become more challenging," he said.
In a LinkedIn post, Birol said adding energy projects to emerging stimulus packages would "bring the twin benefits of stimulating economies and accelerating clean-energy transitions." He noted that the costs of renewables are lower today than during the last round of stimulus spending, which in the U.S. was enacted into law in 2009 to counter the recession.
Bloomberg New Energy Finance on March 12 projected that solar development could fall year over year for the first time in decades, according to media reports, with projections falling from 121 to 152 GW to 108 to 143 GW.
Coronavirus Bill Refunds LIHEAP Transfer
The Low-Income Home Energy Assistance Program will receive refunds of money transferred out to pay for coronavirus response, under an $8.3-billion coronavirus appropriations bill, HR 6074, that Trump signed into law March 6.
The administration had proposed transferring $37 million from the LIHEAP fiscal year 2020 appropriation.
Mark Wolfe, executive director of the National Energy Assistance Directors Association, said transfer of $37 million would have cut off assistance for 75,000 low-income households this year.
FERC Proposes Transmission Incentive Revisions
FERC on March 19 proposed revisions in its transmission incentives that would shift the policy's focus from project risks to consumer benefits. 
The proposal would drop Order No. 679's "nexus test," which requires applicants to show how requested incentives are related to project risks. Instead, the revision would tie incentives to projected reliability and consumer benefits.
"This proposal would provide the commission with a clear framework to grant incentives for the most beneficial transmission projects," FERC Chairman Neil Chatterjee said.
The Energy Policy Act of 2005 directed FERC to establish incentive rates for developing transmission. FERC implemented the rates in 2006 through Order No. 679 and revised them in 2012. Transmission development, however, has not advanced as the commission expected.
In comments submitted to FERC last year, a group of renewable-energy and environmental and energy policy organizations, including the NW Energy Coalition, said that "there are many benefits of transmission investments that are unrecognized and uncredited in the commission's current regulatory scheme, making 'free riders' of many consumers while others are faced with locally concentrated costs, leading them to oppose transmission development they should favor."
A benefits-focused policy, the comments said, "would help broaden the set of technological solutions that transmission developers bring forward and help build broader support for needed investments in the grid."
The proposed rule would boost the incentive for joining an organized wholesale power market from 50 to 100 basis points. In addition, the proposal would give 50 basis points to projects that "demonstrate substantial economic benefits prior to construction, with the potential for an additional 50 basis points awarded to transmission projects using actual costs after their construction is complete," Chatterjee said March 19.
Up to 50 basis points would be provided for projects that show they have reliability benefits beyond NERC requirements, Chatterjee added.
Court Rules for California in Cap-and-Trade Case
A federal court on March 12 ruled against the Trump administration in its challenge to California's agreement linking its cap-and-trade program with Quebec's.
Ruling on motions for summary judgment, U.S. District Judge William Shubb of the Eastern District of California rejected the administration's argument that the link violated the U.S. Constitution's provision reserving treaty-making authority to the federal government and its requirement for congressional approval of a state compact with foreign governments.
He added, however, that his ruling did not cover the administration's allegations that the agreement violates the Constitution's reservation of foreign-policy powers to the federal government.
Shubb ruled that the California-Quebec agreement was not a treaty that would lie within the federal government's exclusive domain. The California and Quebec greenhouse gas emissions-reduction programs, he noted, were adopted separately, with their own targets and regulations governing their cap-and-trade provisions, and could run independently.
"These programs are not identical, and their different aims and structures undercut any mutuality agreement," Shubb said.
He also said "it is well within California's police powers to enact legislation to regulate greenhouse gas emissions and air pollution. Accordingly, the agreement [with Quebec] does not allow California to exercise any power it would not normally have."
The California and Quebec cap-and-trade programs have been linked since 2014. The Trump administration sued in 2019 to block the agreement.
Appeals Court Remands Startup Rule
A federal appeals court on March 13 ordered the Environmental Protection Agency to reconsider a rule on hazardous air-pollution control for startups at coal-fired power plants.
A three-judge panel of the U.S. Court of Appeals for the D.C. Circuit ruled that petitioners challenging the rule did not have a chance to comment on revisions to the initial proposal, leading to a final regulation in 2014 that was "not a logical outgrowth" of the proposal.
For complying with the rule, EPA adopted two definitions of "startup," including an alternative that said the startup period ends after a plant has generated power for four hours.
The Sierra Club and other environmental organizations went to court to challenge EPA's 2016 denial of their petition for reconsideration. The groups challenged EPA's determination that the "best performing" plants could not reliably measure emissions until after a plant has been in operation four hours after startup.
The court accepted their argument. Writing for the court, Judge Robert Wilkins said, "Petitioners simply could not have anticipated during the comment period that EPA would convert the 2013 proposed rule—based on data of when all power plants engage pollution controls—into an analysis of when then-unidentified best performers could engage their controls."
A critical assumption behind EPA's determination was that the point at which plants begin operating pollution-control devices can be a proxy for when it becomes feasible to measure emissions. The court noted that the assumption "was not disclosed prior to the final rule."
Utility, Agency Groups Call for Bond Package
Twenty public-power groups as well as associations of water utilities and local and state officials on March 12 called on Congress to approve a package of municipal bond measures to free up funds for infrastructure spending that they said could counterbalance the coronavirus pandemic's economic impact.
The groups wrote House and Senate leaders urging them to pass legislation to restore advance refunding of tax-exempt bonds (HR 2772), boost capital access for small borrowers (HR 3967), and restore and expand use of direct-pay bonds.
"State and local governments rely on municipal bonds because they have the capacity to immediately finance critical projects that support our nation's infrastructure needs while protecting the economy during this crisis," the groups wrote in a letter to the top four congressional leaders.
Signatories to the letter included the American Public Power Association and Large Public Power Council, as well as the U.S. Conference of Mayors, National League of Cities, National Association of Counties, American Water Works Association and National Association of Clean Water Agencies.
Advance refunding is a financial tool for bond issuers that the letter said would result in "debt service savings for taxpayers which can be put to immediate public works purposes."
Direct-pay bonds, which were authorized in the 2009 fiscal stimulus legislation, pay interest that is taxable income for buyers. Interest rates on direct-pay bonds are typically higher than those for tax-exempt bonds, and the federal government pays to state and local governments a portion of the higher interest costs. The letter said reauthorizing direct-pay bonds "would immediately create an attractive investment option globally for thousands of local projects."
HR 3967 would raise from $10 million to $15 million the annual limit on issuance of tax-exempt bonds to qualify for the small-issuer exception to tax-exempt interest allocation rules.
Menezes Nomination Sent to Senate
Trump on March 12 formally nominated Mark Menezes to serve as the Department of Energy's deputy secretary, DOE's No. 2 position.
Menezes, an attorney, has served as DOE undersecretary since November 2017. Before coming to DOE, he worked in Berkshire Hathaway's Washington, D.C. office. Menezes also led the law firm Hunton & Williams' energy practice group and served as Republican chief counsel for the House Energy and Commerce Committee when the Energy Policy Act of 2005 was enacted.
If confirmed, Menezes would step into the post formerly held by Dan Brouillette before he was elevated to energy secretary in December.
The American Public Power Association on March 10 praised the White House Council on Environmental Quality's proposed rule revamping implementation of the National Environmental Policy Act.
In comments filed with CEQ, the group called for what it termed better coordination of environmental reviews by federal, state and local agencies, whose varied permitting requirements lead to "multiple setbacks and avoidable delays."
With more wind and solar generation under development, building new transmission lines and upgrading existing lines is necessary, APPA noted.
APPA said it backed the proposal to require review of proposed projects by more than one federal agency to be consolidated into single environmental impact statements or environmental assessments. APPA asked for a change to require a schedule for completing environmental reviews and making an up-or-down decision.