The Federal Energy Regulatory Commission on Nov. 19 affirmed Order No. 872, the rule revamping implementation of the Public Utility Regulatory Policies Act.
Acting on rehearing requests filed by California's three investor-owned utilities, independent power and renewable-energy groups, and environmental organizations, FERC upheld the core of Order 872, adopted July 16, but approved five clarifications.
Richard Glick, the sole Democrat among the three commissioners, filed a sharply worded dissent on qualifying facility pricing.
"Today's order on rehearing takes the position that variable-price contracts are necessary to ensure that QF rates do not exceed utility avoided costs. The Commission, however, both fails to adequately explain that new interpretation of PURPA and justify the avulsive change of course that it represents," Glick said.
FERC overstepped its authority in adopting Order 872, Glick argued, asserting that only Congress can revise PURPA.
Order 872 authorizes states to require QF energy rates to vary with changes in avoided costs at time of delivery. The requirement does not apply to capacity. In addition, the order modifies the "one-mile" rule for determining whether power plants are QFs and lowers from 20 MW to 5 MW the "rebuttable presumption" for nondiscriminatory access to markets for small generators.
The commission rejected arguments by the Solar Energy Industries Association that FERC lacked evidence that consumer protection warranted terminating QFs' right to contracts with long-term fixed rates.
"A utility's avoided purchased energy costs constantly change over the term of a contract as the utility's marginal resource changes due to changes in load, changes in the availability of alternative resources, and changes in the availability of the marginal resource," FERC said in Order No. 872-A, reaffirming Order 872.
On the rebuttable presumption issue, SEIA and various environmental groups argued that FERC failed to show that resources between 5 MW and 20 MW have nondiscriminatory market access.
FERC rejected the argument, noting that "the final rule's revision to the rebuttable presumption merely provides a framework for evaluating whether individual small power production facilities have nondiscriminatory access to the markets defined in PURPA section 210(m); it does not decide that every small power producer QF between 5 MW and 20 MW in fact has nondiscriminatory access."
Senate Panel Advances FERC Nominees
The Senate Energy and Natural Resources Committee on Nov. 18 reported out the nominations of Mark Christie and Allison Clements to fill two vacancies on FERC.
President Donald Trump nominated Christie, a Republican, to fill the vacancy left by Bernard McNamee's resignation for a term that expires June 30, 2025. Democrat Clements, if confirmed, would fill the seat vacated by Cheryl LaFleur, for a term expiring June 30, 2024.
Under federal law, no more than three of FERC's five commissioners can be from the same political party.
Sen. Joe Manchin (D-W.Va.), the committee's ranking Democrat, praised both nominees. "There has been a long history of bipartisan pairings, and so today we have two very professional and unquestionably well qualified nominees from both parties before us for a vote," Manchin said.
The committee held a voice vote to pass both nominations, but Sens. John Barrasso (R-Wyo.), Steve Daines (R-Mont.), John Hoeven (R-N.D.), Mike Lee (R-Utah) and Cindy Hyde-Smith (R-Miss.) asked to be recorded as "no" votes on the Clements nomination. Sen. Mazie Hirono (D-Hawaii) was recorded as opposing Christie's nomination.
Sen. Maria Cantwell (D-Wash.) said, "Both Mr. Christie and Ms. Clements will be professional and independent commissioners in this important time and era, particularly in light of, in my belief, the unjustified demotion of Commissioner [Neil] Chatterjee." On Nov. 5, Trump removed Chatterjee as FERC chairman and elevated Commissioner James Danly in his place.
Sen. Lisa Murkowski (R-Alaska), the committee chairman, said, "It's perhaps too early to say what the floor schedule will allow in December."
If the Senate does not complete floor action on the nominations during the dwindling weeks of the 116th Congress, the nominations would expire and new nominations would have to be submitted to the 117th Congress, which convenes Jan. 3.
Christie has served 16 years on the Virginia State Corporation Commission and currently chairs the panel. Clements is a former Energy Foundation program director and now a policy advisor to the group.
Barrasso Elevated at Senate Energy Panel
Sen. John Barrasso (R-Wyo.) will be the top Republican on the Senate Energy and Natural Resources Committee when the 117th Congress convenes Jan. 3.
The current holder of the panel's gavel, Sen. Lisa Murkowski (R-Alaska), is term-limited under Senate Republican Conference rules.
Barrasso currently chairs the Environment and Public Works Committee. His move to the energy committee clears the way for Sen. Shelley Moore Capito (R-W.Va.) to become the top Republican on the environment committee.
If Republican candidates win one or both of the Jan. 5 Georgia senatorial runoff elections, Barrasso and Capito would take the energy and environment gavels, respectively. If Democrats take both Georgia seats, leading to a 50-50 Senate tie, Sen. Joe Manchin (D-W.Va.) would take over the energy chairmanship and Sen. Tom Carper (D-Del.) would chair the environment panel following the Jan. 20 inauguration of Vice President-elect Kamala Harris. As vice president, Harris would have tiebreaking authority in an evenly divided Senate.
"Senator Barrasso and I both come from states that are blessed with a wide array of natural resources, and I know that will serve as a basis for us to work together in the 117th Congress," Manchin said in a Nov. 18 statement.
Groups Seek Stay on EPA Oil, Gas Leaks Rule
Eleven environmental groups on Nov. 13 asked a federal court to stay two elements of an Environmental Protection Agency rule that rolled back requirements for the upstream oil and natural gas industry to find and fix fugitive emissions.
In a motion filed with the U.S. Court of Appeals for the D.C. Circuit, the groups asked the court to stay the rule's reduction in leak-monitoring frequency from quarterly to semiannually for more than 1,000 compressor stations. In addition, they asked for a stay on the rule's exemption of about 16,000 wells producing fewer than 15 barrels of oil per day from requirements to fix leaks.
The groups filed suit against the rule Sept. 14.
The petitioners estimated the rule would result in emissions of 21,000 tons of volatile organic compounds and more than 800 tons of hazardous air pollutants.
In their motion, the groups said EPA failed to show that the "savings from dropping to semiannual monitoring would materially affect the industry's financial condition." They also alleged that the exemption for low-production wells was based on what they called "cherry-picked" data from 16 gas wells near Fort Worth, Texas.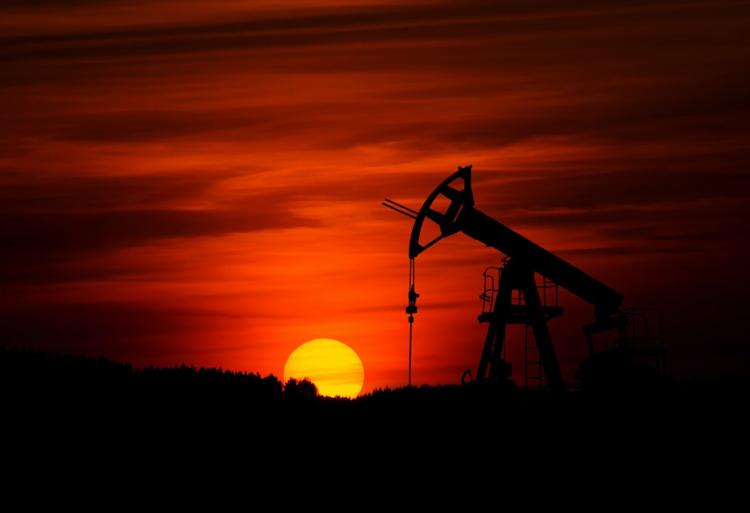 BLM to Roll Out Sage Grouse SEIS Package
The Bureau of Land Management on Nov. 19 said it plans to release six supplemental environmental impact statements covering sage grouse management in seven Western states, in response to a 2019 court ruling that blocked BLM from easing development restrictions on federal lands, including fossil-energy production.
BLM said the documents "explain in greater detail" how alternatives were developed for 2019 environmental documents that underpinned resource plan amendments easing restrictions, including elimination of 10 million acres of sage grouse "focal areas" that were proposed for withdrawal from mineral development under 2015 plans that the Trump administration sought to scale back.
In addition, the 2019 plans eased restrictions on oil and natural gas leasing inside "priority habitat management areas" that total 29 million acres across the seven states, including California, Colorado, Idaho, Nevada, Oregon, Utah and Wyoming.
"BLM has concluded that there are no conflicts with the range of conservation measures considered in the 2019 planning process," the agency said.
Environmental groups accused BLM of doubling down on weaker protections. "Trump's [BLM] doesn't seem to get that they just can't paper over their mistakes in failing to protect sage grouse habitat," Erik Molvar, executive director of the Western Watersheds Project, said. Molvar's group was one of the plaintiffs in the case that led to the 2019 court decision.
In his ruling, U.S. District Judge B. Lynn Winmill of the Idaho District said, "Under these weakened protections, the BLM will be approving oil and gas leases; drilling permits; rights of way for roads, pipelines and power lines; coal and phosphate mining approvals; and livestock grazing permit renewals," which he said would weaken sage grouse protections.
Winmill said the 2019 amendments "were designed to open up more land to oil, gas and mineral extraction as soon as possible."
On Oct. 16, U.S. District Judge Brian Morris of the Montana District threw out BLM resource plans affecting Montana sage grouse habitat, ruling that William Perry Pendley, BLM's de facto acting director, approved them under an unlawful grant of authority.
Meanwhile, more than 100 environmental groups on Nov. 18 urged leaders of House and Senate appropriations committees to strip from the fiscal year 2021 Interior Department budget bill a rider barring the U.S. Fish and Wildlife Service from considering an endangered species listing for the sage grouse. The rider has been included in Interior appropriations legislation since 2014.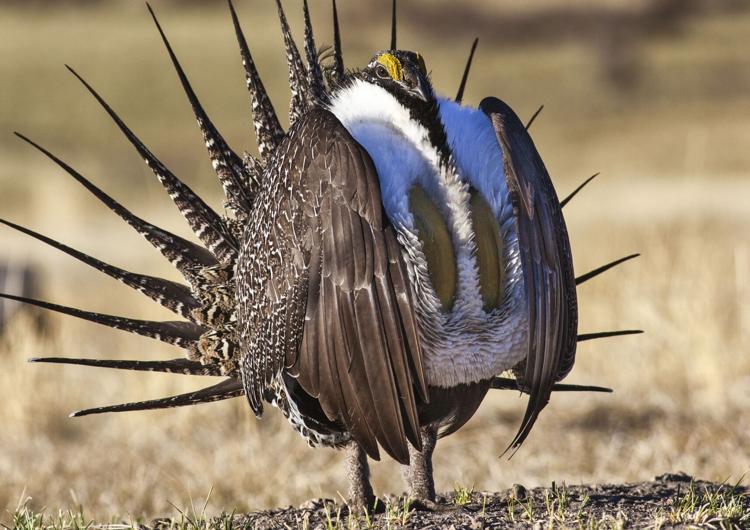 BLM Calls for Arctic Lease Nominations
The Bureau of Land Management on Nov. 17 called for nominations and comments from oil and natural gas producers on 32 tracts of potential leases within the Arctic National Wildlife Refuge coastal plain.
BLM's Alaska office set a Dec. 17 deadline for receiving comments on which tracts should be opened for leasing. The 32 tracts cover all of the 1.56-million-acre coastal plain under BLM authority. They do not include Alaska native lands on the coastal plain's northern edge or acreage under which the Arctic Slope Regional Corporation holds subsurface mineral rights.
"Receiving input from industry on which tracts to make available for leasing is vital in conducting a successful lease sale," Chad Padgett, BLM's Alaska regional director, said.
Under tax legislation enacted in 2017, Congress directed the Interior Department to hold at least two lease sales of at least 400,000 acres each, the first by Dec. 22, 2021, the second by the same date in 2024.
Sen. Lisa Murkowski (R-Alaska) said the call for nominations "puts us on a track to have a lease sale as soon as January 2021." She acknowledged that "we face headwinds," including "global economic conditions" that have depressed the price of oil as well as "an organized effort to prevent leasing."
Environmentalists accused the Trump administration of trying to rush leases in advance of Trump's departure from office on Jan. 20.
President-elect Joe Biden indicated last year that he opposes oil and gas production on the coastal plain. Once Biden takes office, his administration could decline to defend the environmental impact statement on which BLM issued a record of decision clearing the way for leasing. Environmental groups filed suit in federal court against the EIS after BLM finalized it Aug. 17. The suit, filed in U.S. District Court for the Alaska District, asked the court to throw out the EIS.
Five major U.S. banks, including Citigroup, Goldman Sachs, JPMorgan Chase, Morgan Stanley and Wells Fargo, have indicated they would not finance Arctic oil and gas projects.
Forest Service Finalizes NEPA Rule
The Forest Service on Nov. 19 finalized a rule revising the granting of "categorical exclusions" under the National Environmental Policy Act for roads and forest-management activities.
A categorical exclusion is a project that an agency determines has no significant environmental impact and does not require an environmental assessment or more detailed impact statement.
The final rule narrows the scope of exclusions the Forest Service first proposed in 2019.
Under the final rule, road management on up to 8 miles of Forest Service roads and construction or realignment of up to 2 miles would be eligible for categorical exclusions. The 2019 proposal would have made construction or realignment of up to 5 miles of roads and reconstruction of up to 10 miles of roads eligible for an exclusion.
The Forest Service also dropped a proposal to legalize unauthorized roads or trails.
Local Approval of LWCF Purchases Required
Interior Secretary David Bernhardt on Nov. 9 signed an order requiring governors and affected county officials to approve in writing purchases of private property from willing sellers under the Land and Water Conservation Fund.
Bernhardt's order also confines purchases to acreage "within existing designated boundaries under the jurisdiction of the secretary as of the signing of this order."
The order follows up on Trump's signing into law Aug. 4 of the Great American Outdoors Act, which requires $900 million in offshore oil and gas revenues deposited into the fund each year to be permanently available for the fund's land purchase and conservation purposes, without need for further congressional appropriation.
"We are committed to managing these resources in partnership with the states and others in the conservation community. During our deliberations on how best to implement [the law], we heard from a number of those partners, and the policy directives embodied in this [secretarial order] reflect those conversations," Margaret Everson, chair of an Interior Department task force on implementing the new law, said.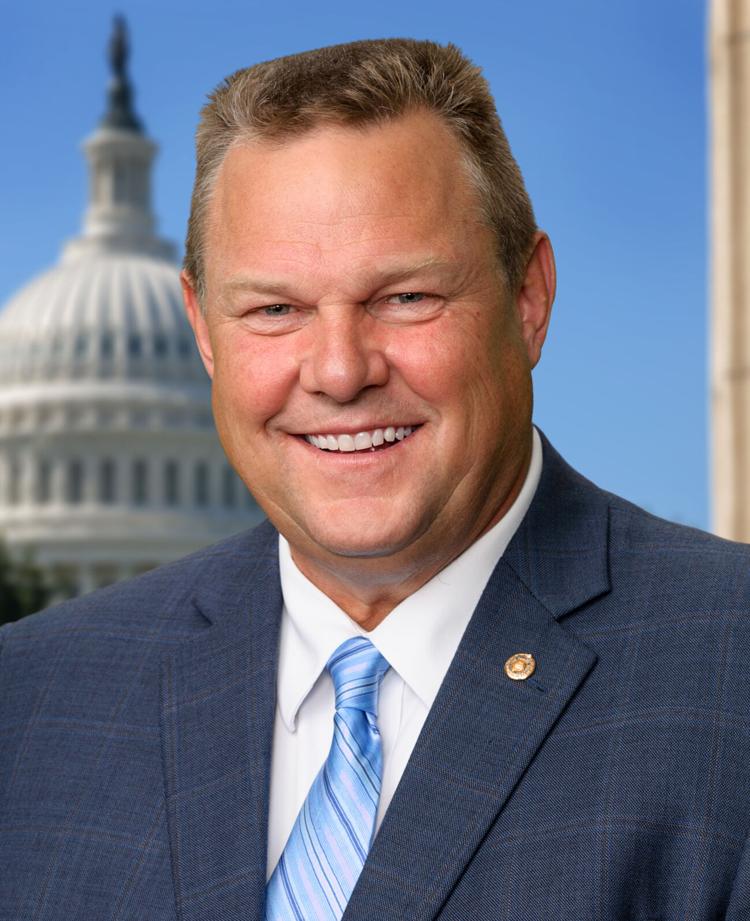 Sen. Jon Tester (D-Mont.) blasted the order. In a Nov. 13 letter to Bernhardt, Tester said the requirement for local government approval of LWCF purchases "undercuts what a landowner can do with their own private property, and creates unnecessary, additional levels of bureaucracy that will hamstring land acquisition" through the fund.
Tester also said the restriction holding purchases to acreage within current federal boundaries "severely constrains Interior's flexibility to use LWCF to resolve complicated land access issues on its borders, where state, federal and private lands are often intermingled."
EIA Sees Record Year for Wind Installations
More than 23 GW of wind generating capacity is expected to come on line in the U.S. by the end of the year, setting a record, the Energy Information Administration reported Nov. 12.
The projected total far surpasses the previous record of 13.2 GW, set in 2012.
The EIA attributed the expected surge to the phaseout of the wind production tax credit due to take place at year-end. Legislation enacted in December 2019 extended the credit until Dec. 31, 2020, at 1.5 cents per kWh.
As of Sept. 30, 111,808 MW of cumulative wind capacity was installed in the U.S., according to American Wind Energy Association figures. Capacity in the 11 Western states totaled 23,392 MW by that date, 20.9 percent of the national total, AWEA figures show.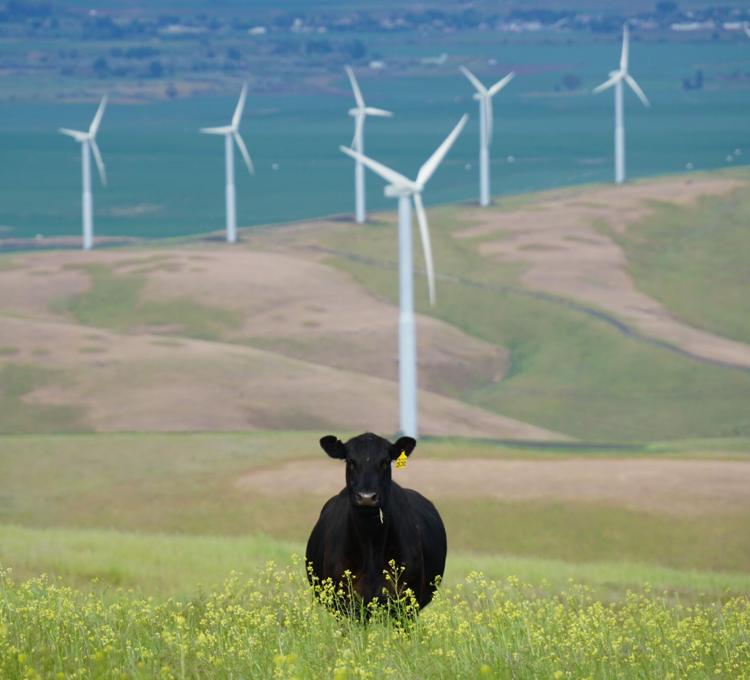 Report Sees Efficiency as Key to GHG Cuts
A Biden administration push to update energy-efficiency standards for appliances, lighting and commercial equipment could reduce greenhouse gas emissions by up to 2.9 billion metric tons through 2050 and reduce peak electricity demand by nearly 90 GW by that year, the American Council for an Energy-Efficient Economy and the Appliance Standards Awareness Project said in a report released Nov. 17.
Bill savings could reach $70 billion annually by 2050 and hit a cumulative total of $1.1 trillion by that year, the report says.
Biden's campaign energy plan called for "new, aggressive appliance- and building-efficiency standards."
The report estimates the energy savings potential of updated standards for 47 products, noting that tighter standards "could all be met using current technology and finalized in the next few years."
The report takes issue with the outgoing Trump administration's stance on efficiency standards: "Since the beginning of the Trump administration, the ([Department of Energy] has not completed a single rulemaking to update appliance standards," and as of this month "had missed 28 legal deadlines for reviewing appliance standards."
Water heaters and furnaces represent the two largest chunks of potential savings, the report estimated. Using the EIA's Annual Energy Outlook reference scenario, the report estimates updated water-heater standards could cumulatively reduce GHG emissions by 697.7 million metric tons by 2050. Updated standards for furnaces could add a further 222.9 MMT of cumulative GHG cuts by 2050, the report estimates.
Power Groups Call on FERC to Keep DER Opt-In
Two electric-power trade groups on Nov. 3 called on FERC to reject environmental groups' objections to the small-utility opt-in that FERC approved as part of Order No. 2222, which opened organized wholesale power markets to distributed energy resources.
The American Public Power Association and the National Rural Electric Cooperative Association also urged FERC to reject a carveout in the opt-in for energy-efficiency resources that was requested by two other groups, Advanced Energy Economy and Advanced Energy Management Alliance.
In Order 2222, approved Sept. 17, FERC prohibited markets from accepting bids from aggregators assembling resources from small utilities with output of 4 million MWh or less in the preceding year unless retail regulators of those utilities allow it.
The Sierra Club, Natural Resources Defense Council and Sustainable FERC Project on Oct. 19 asked FERC for a rehearing and clarification.
In a filing with FERC, APPA and NRECA said "the commission appropriately applied its discretion to adopt the small-utility opt-in based on substantial record evidence that the burdens that Order No. 2222 could impose on small utilities could outweigh the final rule's benefits."
They also said the proposed energy-efficiency carveout "could impose burdens on small distribution utilities and their regulators."
FERC Cancels EV Conference
The Federal Energy Regulatory Commission on Nov. 12 canceled a technical conference on electric vehicles and the grid.
A FERC notice did not give a reason for canceling the conference, which had been scheduled for Dec. 3.
The conference had been called by former FERC Chairman Neil Chatterjee. Trump on Nov. 5 replaced Chatterjee with Commissioner James Danly as FERC chairman. In media interviews, Chatterjee has suggested his support for opening organized wholesale power markets to distributed energy resources and his calling of a carbon pricing conference angered the White House.
DOE Funds 67 Solar Research Projects
The Department of Energy on Nov. 12 announced $130 million in cost-shared funding for 67 solar energy research projects.
Funding includes $14 million for eight projects to study ways of extending photovoltaic product lifetimes, $34 million for 10 systems-integration studies, and $14 million for 10 manufacturing studies.
Funded projects include $1.5 million to the University of Washington for a study of perovskite PV performance and $2 million to Arizona State University to study the long-term stability of high-efficiency cells and modules. BrightSource Energy in Oakland received $1.1 million to examine the durability of coatings for concentrating solar power.