A federal appeals court on Oct. 25 rejected California's challenge of the Environmental Protection Agency's first step toward revising tailpipe greenhouse gas emissions standards.
A three-judge panel of the U.S. Court of Appeals for the D.C. Circuit said the 2018 "determination" did not change the standards of the 2012 One National Program, which harmonized California's and federal tailpipe GHG and fuel-economy standards.
"The revised determination is not justiciable final action," Judge Judith Rogers, writing for the court, said.
Joining California in the litigation were 16 other states, including Oregon and Washington, as well as the District of Columbia and utilities Seattle City Light, Consolidated Edison, National Grid and the New York Power Authority.
EPA has proposed freezing the standards at 2020 levels until 2026, but has not finalized the action. Last month, in a separate move, EPA revoked California's authority to set its own tailpipe GHG standards.
DOJ Sues California on Cap-and-Trade Program
The Justice Department on Oct. 23 sued California and top state officials, alleging that the state's agreement with Quebec on greenhouse gas emissions trading violates the U.S. Constitution.
California officials reacted angrily. Gov. Gavin Newsom accused the Trump administration of "continued political retribution" against the state.
"The White House is yet again continuing its political vendetta against California, our climate policies and the health of our communities," Newsom said in a statement.
Newsom was named as a defendant in the suit, along with California Air Resources Board Chair Mary Nichols; Jared Blumenfeld, head of the California Environmental Protection Agency; the Western Climate Initiative; and Western Climate Initiative nonvoting board members Kip Lipper and Richard Bloom. The Western Climate Initiative is a nonprofit organization that supports implementation of the California and Quebec cap-and-trade programs.
The suit was the latest action by the Trump administration challenging California energy and environmental policies.
The federal EPA and the Transportation Department's National Highway Traffic Safety Administration on Sept. 19 finalized a rule blocking California from setting its own tailpipe GHG emissions standards and requirements for automakers to sell specified percentages of electric vehicles. The administration also has threatened the state with loss of highway funding over compliance with ambient air-quality standards and sent San Francisco a water-quality violations notice.
The suit, filed in U.S. District Court for the Eastern District of California, asks the court to void California's agreement with Quebec linking their cap-and-trade systems and to throw out state law implementing the pact. The agreement allows California firms to trade emissions allowances with Quebec businesses and vice versa.
The suit alleges that the agreement intrudes on the federal government's jurisdiction over foreign commerce and presidential authority over foreign relations. The agreement and implementation of state law "have the effect of undermining the ability of the federal government as a whole, and the president in particular, of properly reconciling protection of the environment, promotion of economic growth and maintenance of national security," the suit said.
Ann Carlson, an environmental law professor at UCLA, said Oct. 23 in a Legal Planet blog post that "the constitutional doctrine about foreign affairs is notoriously mushy," adding that "one central principle about the foreign affairs doctrine is that state actions may be preempted only if they conflict with federal action—either expressly or in effect."
She noted that the U.S. is a party to the 1992 U.N. Framework Convention on Climate Change, which commits signatories to stabilize GHG emissions "at a safe level."
On the other hand, legal commentator Jonathan Adler, a Case Western Reserve University law professor, characterized the Justice Department's lawsuit as "serious." In a Twitter post, Adler said, "Whatever one thinks of DOJ's motivations in California lawsuits, concern for constitutionality of state-level climate agreements has been brewing for some time."
Schumer Proposes Sweeping EV Discounts
Senate Minority Leader Charles Schumer (D-N.Y.) on Oct. 24 proposed a sweeping plan to pay Americans to trade in gasoline-powered cars for U.S.-manufactured electric vehicles, a 10-year, $454-billion proposal to also increase charging infrastructure and fund grants to retool auto manufacturing plants.
The plan would be part of a climate bill Schumer said Democrats would introduce if they win control of the Senate in the November 2020 election.
In a New York Times op-ed, Schumer said his plan would speed up the transition to EVs, which he said is occurring too slowly to put the U.S. on a path to net-zero carbon dioxide emissions by midcentury. The plan would reduce gasoline-powered cars on the road by 63 million vehicles by 2030, he estimated.
"Even though many American automakers are preparing for an all-electric future, electric vehicles are still too expensive for too many Americans, and our country lacks sufficient battery-charging infrastructure," Schumer wrote.
Schumer said his plan is backed by automakers including General Motors and Ford; unions including the International Brotherhood of Electrical Workers and United Auto Workers; and environmental organizations including the Sierra Club and the Natural Resources Defense Council.
DOE Rejects Subpoena Compliance
The Department of Energy on Oct. 18 rejected complying with a House impeachment inquiry subpoena directing Energy Secretary Rick Perry to turn over documents in connection with his interactions with Ukraine officials.
In a letter to chairmen of the three committees that issued the subpoena, a DOE official said that "much of the information sought in the subpoena appears to consist of confidential Executive Branch communications that are potentially protected by executive privilege and would require careful review to ensure that no such information is improperly disclosed."
In another development, William Taylor, chargé d'affaires ad interim at the U.S. Embassy in Kyiv, on Oct. 22 testified to House lawmakers conducting the impeachment inquiry that Perry was part of an "irregular, informal channel of U.S. policymaking with respect to Ukraine."
The letter to the House chairmen was sent by Melissa Burnison, DOE assistant secretary for congressional and intergovernmental affairs. The subpoena was sent by chairmen of the Intelligence, Foreign Affairs and Oversight and Reform committees.
GAO Spotlights Leasing Revenue Shortfall
The Interior Department's offshore leasing policies resulted in nearly $20 billion in forgone royalty revenues between 2000 and 2018, the Government Accountability Office said in a report released Oct. 24.
The report took issue with what it called the Bureau of Ocean Energy Management's "unreasonably high depreciation" of lease tracts and "statistical anomalies" in bid-evaluation policies that resulted in BOEM accepting bids that the report said were too low.
BOEM rejected GAO's recommendation that it bring in an independent third party to examine its tract valuations methodology. BOEM instead said it would carry out an internal analysis and subject proposed changes to peer review.
GAO prepared the report at the request of Rep. Raúl Grijalva (D-Ariz.), chairman of the House Natural Resources Committee, and Rep. Alan Lowenthal (D-Calif.), who chairs the Energy and Mineral Resources Subcommittee.
DOE: No Need for Tighter Ballast Standards
A proposed determination that stronger efficiency standards for fluorescent lighting ballasts would not be cost-effective was released Oct. 22 by the Energy Department.
Current standards were adopted in 2011 and took effect in 2014.
DOE's analysis concluded that the net present value of the cost of implementing the standards would outweigh efficiency gains of up to 0.069 quads over 30 years, using both 3 percent and 7 percent discount rates.
DOE noted that in interviews with department analysts, lighting manufacturers indicated that the market for fluorescent lighting is shrinking as sales of light-emitting diodes increase.
"Some manufacturers expected sales in 2020 could decline by more than half compared to 2016," DOE said, adding that manufacturers believe tighter ballast standards would accelerate the transition to LEDs.
In addition, DOE said, manufacturers indicated that fluorescent lighting is a mature technology, and "increases in efficiency can only be achieved at high expense to the industry."
'Waters of the U.S.' Rule Repeal Formalized
Repeal of the 2015 "Waters of the U.S." rule will take effect Dec. 23, according to a Federal Register notice that EPA and the U.S. Army Corps of Engineers published Oct. 22.
The action reinstates rules in effect before 2015 for defining waters subject to the Clean Water Act's regulatory jurisdiction.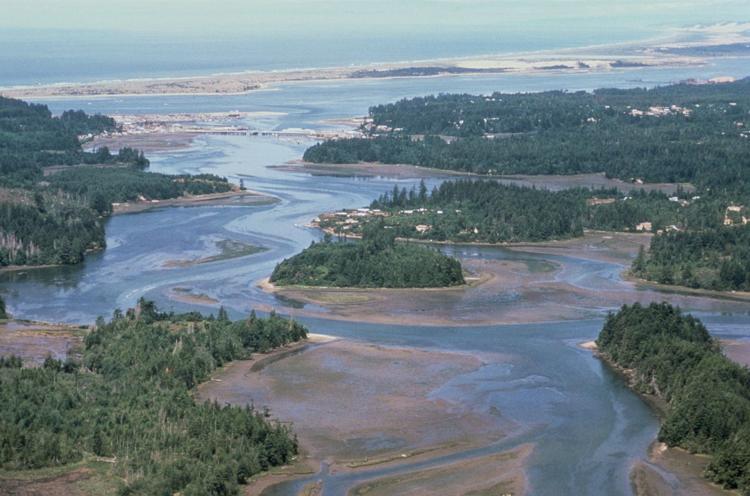 The action is likely to be challenged in court. Formalization of the repeal opened the door to litigation challenging the action.
The Trump administration's proposed replacement rule spells out six water-body types subject to Clean Water Act regulation and specifies that other water bodies would not be under the law's jurisdiction.
Under the proposal, wetlands would fall under the law's reach if they are adjacent to other jurisdictional waters such as lakes and rivers, or if they have a hydrologic surface-water connection to jurisdictional waters through inundations or via perennial or intermittent streams.
Senators Duel on EPA Water Proposal
Senators on Oct. 21 fired off dueling letters to EPA Administrator Andrew Wheeler on EPA's proposal to narrow states' water-quality certification authority over energy and other infrastructure projects.
Meanwhile, 23 state attorneys general filed a comment letter Oct. 21 urging EPA to drop the proposal, arguing that it "conflicts with the plain language and legislative intent" of the Clean Water Act, as well as "relevant judicial precedent and foundational principles of administrative law." Letter signers included the AGs for California, Colorado, New Mexico, Oregon and Washington.
In their letter to Wheeler, six Republicans backing the proposal accused coastal states of what they called "abuses" of their authority under the Clean Water Act's Section 401 that have blocked exports of coal and liquefied natural gas. "These states' actions have hurt other states' sovereign interests," their letter said.
Signatories include Sens. John Barrasso (R-Wyo.), chairman of the Senate Environment and Public Works Committee; Steve Daines (R-Mont.); and Mike Enzi (R-Wyo.). The Washington Department of Ecology's denial of a permit for the proposed Millennium Bulk Terminals-Longview project has drawn fire from Montana and Wyoming, which are backing a federal lawsuit filed by Millennium's parent company seeking to overturn the permit denial.
A letter from three Democrats urged Wheeler to drop the proposal, arguing that "states on a bipartisan basis continue to express the deepest concerns about this administration's assault on state Section 401 certification practice, federal agency interpretation and court affirmation."
The letter said the proposal is "a total abdication of any pretense of cooperative federalism carefully created by Congress." Signatories include Sen. Tom Carper (D-Del.), the Environment and Public Works Committee's ranking Democrat.
Mayors Call for Extending Solar Credit
A group of 231 city and town mayors on Oct. 22 urged Congress to pass legislation extending the solar investment tax credit by five years.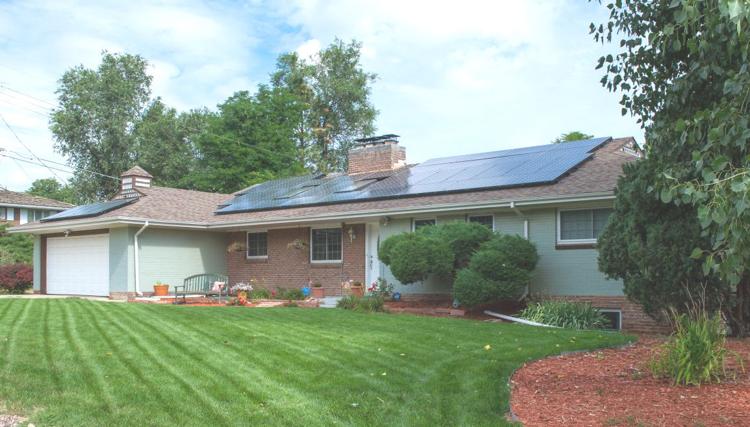 The mayors urged Congress to pass legislation, HR 3961 in the House and S. 2289 in the Senate, to extend the 30-percent credit for business and residential solar until Jan. 1, 2027. Under current law, the credit begins phasing down next year. The residential credit for photovoltaic and hot-water systems is due to phase down to 22 percent by 2021 and end in 2022. The business credit for PV, water-heating and space-conditioning systems would phase down to 10 percent by 2022.
Seventy of the mayors signing the letter were from Western municipalities, including 41 from California, 15 from the Northwest and 14 from the Mountain West.
Justices Deny Climate Torts Stay Requests
The Supreme Court on Oct. 22 denied oil and gas companies' petition to stay a lower-court order remanding the City of Baltimore's climate-change tort claims suit to state court.
Baltimore last year sued 26 oil and gas companies alleging they are responsible for damages in connection with climate change.
Justice Samuel Alito did not take part in the court's decision.
In two similar cases, individual Supreme Court justices denied stay requests for lower-court orders remanding to state courts climate-change tort cases. Justice Sonia Sotomayor, the circuit justice for the 10th Circuit, denied Suncor Energy's request to move a climate-change tort suit filed by two Colorado counties, Boulder and San Miguel, and the City of Boulder.
Likewise, Justice Stephen Breyer, circuit justice for the 1st Circuit, rejected a similar request filed in connection with Rhode Island's tort suit against 21 oil and gas companies.
The remand orders are in effect while federal appeals courts consider the companies' petitions seeking to move the cases from state to federal courts. 
Efficiency Slowdown Draws Concern
The rate of energy-efficiency improvements has slowed down significantly worldwide even though large potential efficiency resources remain untapped, an International Energy Agency official told a Senate hearing Oct. 22.
The slowdown is the result of economic growth, consumer preferences for larger homes and motor vehicles, and slower adoption of stronger efficiency policies, Brian Motherway, the IEA's head of efficiency, said in testimony to the Senate Energy and Natural Resources Committee.
He said the rate of efficiency improvements fell from 3 percent in 2015 to 1.2 percent in 2018. "We're going in the right direction, but at a much slower pace than we were previously and compared to what we could be doing," he said.
In his written testimony, Motherway said improving efficiency at a rate of 3 percent annually, measured in energy used per dollar of economic product, would cut global energy consumption 20 percent from what it otherwise would be in 2040 and reduce carbon dioxide emissions 12 percent below today's level.
To tap efficiency potential between now and 2040, efficiency spending would have to increase from today's annual global level of $240 billion to $600 billion per year between now and 2025, and then double again by 2040, his testimony said.
Motherway said policies that could lead to greater efficiency penetration include bulk purchases to reduce upfront costs, information campaigns to create an "efficiency culture," and incentives and digital technologies to increase use of demand response.
He also said "we still need to address how [efficiency] is marketed" so that consumers better understand efficiency's broader cost-reduction and environmental benefits.
"I confess to having spent several decades failing to make efficiency exciting and sexy, but I keep trying," Motherway said in response to questions from Sen. Lisa Murkowski (R-Alaska), the committee chairman.
DOE Awards Wind R&D Funding
The Energy Department on Oct. 22 awarded $28 million for 13 wind-energy technology research projects, including grid integration, offshore wind and tall tower construction.
Project awards included $17 million for offshore wind research. Recipients included Oregon State University, which will use models to study potential impacts of wind and wave action on floating turbines.
Senators Start Bipartisan Climate Caucus
Two senators, a Republican and a Democrat, on Oct. 23 announced formation of a bipartisan Senate Climate Solutions Caucus that they said will "develop solutions" that the group would propose if each member agrees.
Sens. Mike Braun (R-Ind.) and Chris Coons (D-Del.) announced the caucus in an op-ed in The Hill newspaper.
In an interview with NBC, Braun said climate change is a matter of "chemistry and physics."
"The key is how do we marshal the resources to fix it in a way that we can pay for," he told NBC.
Coons told NBC that "without Republican support, no proposal is going to become law."
In their op-ed, Braun and Coons said the group plans to "meet regularly and convene experts" to explore ideas for reducing GHG emissions through incentives and "ensuring that any energy transition protects American energy consumers while supporting energy security and workforce development."
Allowance Prices Good Sign, CARB Official Says
Carbon dioxide emissions allowance prices that are higher in the secondary market than in California's quarterly auctions are a sign of business confidence in the state's cap-and-trade system, a California Air Resources Board member told an Oct. 10 House subcommittee hearing.
Hector De La Torre said higher secondary-market prices "tell me that there is real faith in the business community that California is committed, that this is a real mechanism for them to conduct business in the state of California and in Quebec."
Secondary markets are where emissions allowances are bought and sold privately, outside of the state's official auctions.
De La Torre, appointed to the board last year by California Assembly Speaker Anthony Rendon, testified to the House Natural Resources Committee's Energy and Mineral Resources Subcommittee. The hearing focused on policies for reaching net-zero emissions.
"We expect that this mechanism will grow over time," De La Torre said, but he acknowledged that cap-and-trade systems are "not a panacea" for reducing GHG emissions.
A reason for the higher secondary-market prices could be that the market expects higher auction prices in the future, Katelyn Roedner Sutter, Environmental Defense Fund's U.S. climate manager, said in a May 22 analysis.
"As California looks to the 2030 [emissions-reduction] target, the emissions cap will become even more stringent," she wrote. "Companies could be buying now in anticipation of a tighter supply in the future. Fewer allowances for sale means higher prices. Greater demand today also makes prices higher—but prices are still lower than they will be post-2020," she added.
Also at the hearing, the head of a center-right think tank testified that reaching net-zero emissions by 2030 would be "impossibly expensive and would likely have a devastating effect on our economy."
Douglas Holtz-Eakin, president of the American Action Forum, said a study by his group estimated that installing capacity to reach 100 percent renewable energy by 2030 would cost $5.7 trillion.
In response to questions from Rep. Alan Lowenthal (D-Calif.), the subcommittee chairman, he said he could not give an estimate on a later target date that might be practical, since achievement would be "driven by technologies that we can't foresee."
"Those will be delivered most rapidly and most ambitiously by something which gives a firm market signal, like a price on carbon," Holtz-Eakin said.