A federal appeals court on Oct. 10 upheld a 2018 lower-court ruling ordering the Department of Energy to publish four final energy-efficiency standards in the Federal Register.
Publication in the Federal Register is the final step to make rules legally enforceable.
The standards, finalized in December 2016 in the last days of the Obama administration, cover portable air conditioners, uninterruptible power supplies, air compressors and commercial packaged boilers. The standards would result in an estimated $8.4 billion in cost savings over 30 years, Lauren Urbanek, senior energy policy advocate for the Natural Resources Defense Council's climate and clean-energy program, said.
The decision was handed down by a three-judge panel of the U.S. Court of Appeals for the 9th Circuit, which ruled on litigation against DOE filed by environmental and consumer organizations, 12 states, the District of Columbia, the California Energy Commission and New York City. States filing suit included California, Oregon and Washington.
The panel rejected DOE's argument that its "error-correction rule" does not mandate publication of regulations. The rule, adopted in 2016, opens a 45-day window to submit requests for DOE to correct inadvertent typographical or numbering errors in final rules. Under the rule, requests for error corrections, however, cannot be used to reopen policy issues in connection with the finalized rule, Judge Paul Watford, writing for the panel, explained.
Upon receiving a correction request, DOE has 30 days to submit the corrected rule to the Federal Register if the DOE secretary determines the correction is necessary.
DOE received one minor correction request to change a "more-than" symbol to an "equal-to-or-more-than" symbol in the boiler rule, and no requests for the other three. DOE, however, did not submit a corrected boiler rule or the compressor, power-supply or air-conditioner rules to the Federal Register.
Watford said the rule "unambiguously imposes a mandatory duty that constrains whatever discretion the [DOE] secretary might otherwise have possessed."
House Committees Subpoena Perry
Three House committees carrying out a presidential impeachment inquiry on Oct. 10 subpoenaed Energy Secretary Rick Perry, ordering him to hand over documents in connection with his interactions with Ukrainian officials and alleged pressure on them to replace board members of Naftogaz, Ukraine's state-owned oil and gas company.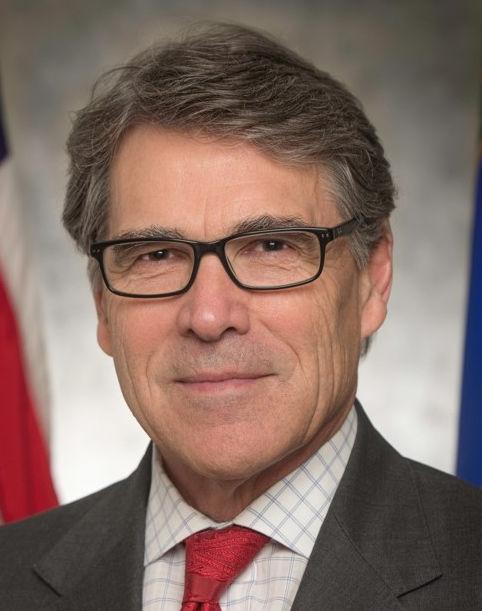 "Recently, public reports have raised questions about any role you may have played in conveying or reinforcing the president's stark message to the Ukrainian president," the subpoena said. "These reports have also raised significant questions about your efforts to press Ukrainian officials to change the management structure at a Ukrainian state-owned energy company to benefit individuals involved with Rudy Giuliani's push to get Ukrainian officials to interfere in our 2020 election."
Giuliani, a former New York City mayor, is President Donald Trump's personal attorney.
The subpoena was sent by Reps. Elijah Cummings (D-Md.), chairman of the House Oversight and Reform Committee; Eliot Engel (D-N.Y.), who chairs the Foreign Affairs Committee; and Adam Schiff (D-Calif.), head of the Permanent Select Intelligence Committee. They ordered production of the documents by Oct. 18.
At an Oct. 7 press conference in Lithuania, Perry acknowledged in response to questions that he urged Trump to call Ukrainian President Volodymyr Zelensky, but added that he asked Trump to speak with Zelensky about energy matters. Trump's July 25 phone call with Zelensky is at the center of the House impeachment inquiry looking into whether Trump abused his power by pressing for Ukraine to investigate former Vice President Joe Biden and his son. Biden is seeking the Democratic presidential nomination to oppose Trump in 2020.
According to media reports, Trump has said Perry urged him to call Zelensky on July 25.
Perry said Oct. 7 his contacts with the current and previous Ukrainian governments involved urging officials to stop corruption and boost transparency in order to encourage investment in its oil and natural gas industry.
Perry said his goal is to promote foreign purchases of U.S. liquefied natural gas. "I know how to sell stuff. My job is to sell, first off, American product," he said.
He said "it's in Europe's best interests" to have a "diversity of supplies" in order to reduce dependence on Russian gas.
Also at the press conference, Perry said he has no plans to step down soon, pushing back against recent media reports that he plans to resign from his post before year's end.
"One of these days, they'll probably get it right," he said, adding that his departure is "not today. It's not tomorrow. It's not next month."
BLM Opens California Lands for Leasing
The Bureau of Land Management on Oct. 4 lifted a 2013 moratorium and made 725,500 acres of federal mineral estate in Central California available for oil and natural gas leasing.
Environmental organizations vowed to challenge the decision in court.
BLM issued a record of decision amending a resource-management plan covering federal lands primarily in Fresno, Monterey and San Benito counties. The action opens 683,100 acres for leasing with some surface-occupancy restrictions and another 42,400 acres without such restrictions. BLM said leasing would not be available on 67,500 acres of designated wilderness, wilderness study areas and national monuments.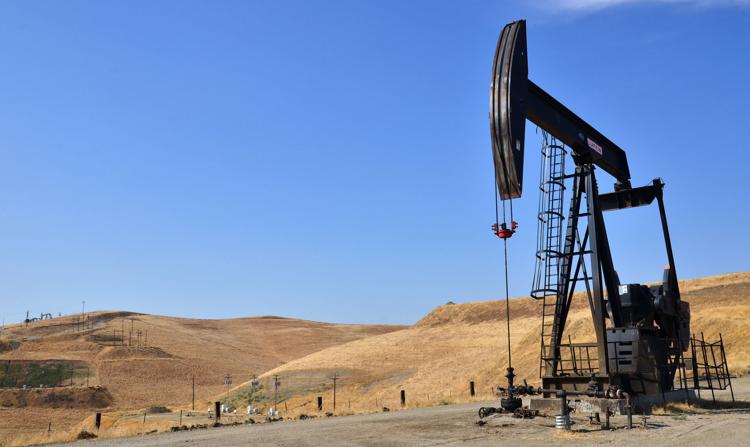 The no-surface-occupancy restriction would apply to acreage within the Joaquin Rocks Area of Critical Environmental Concern, similar areas within the Ciervo Panoche Natural Area, and core population areas for the giant kangaroo rat, which is on the federal endangered species list.
The decision authorizes leasing 17,600 acres included in 14 previous leases that were challenged in court. In 2013, a federal court ruled that BLM unlawfully leased 2,500 acres in Monterey County without adequately considering environmental impacts of hydraulic fracturing.
"BLM predicts a range from zero to 37 new oil and natural gas wells could be developed on federal mineral estate" as a result of the plan amendment, the agency said.
"We'll fight tooth and nail to make sure it doesn't happen," Clare Lakewood, senior attorney at the Center for Biological Diversity, said.
Bifacial Solar Panels Lose Tariff Exemption
Imported bifacial solar panels will lose their exemption from tariffs on Oct. 28, the Office of the U.S. Trade Representative decided Oct. 4.
The decision, which eliminated an exemption the trade office approved only in June, affects panels that generate power on both their sides.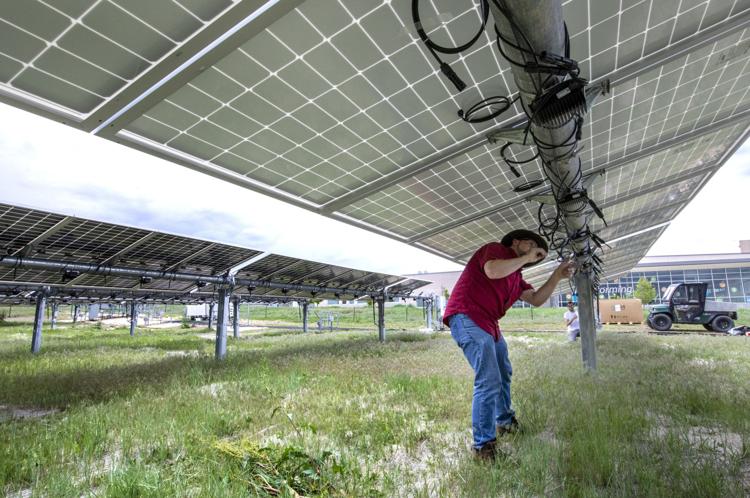 The Solar Energy Industries Association condemned the action as a "rush to judgment."
"This is unnecessarily squeezing the supply of panels in the United States, thereby inflating prices for consumers," SEIA CEO Abigail Ross Hopper said in a statement.
The trade office determined the exemption would "likely result in significant increases in imports of bifacial panels, and that such panels likely will compete with domestically produced monofacial and bifacial [crystalline-silicon photovoltaic] products in the U.S. market."
In a report published Sept. 19, Wood Mackenzie projected a growing market for bifacial solar equipment. The research and consulting firm said worldwide installations are projected to double by the end of this year, to 5,420 MW, bringing global bifacial capacity to more than 8,200 MW.
Trump in 2018 approved 30-percent tariffs on crystalline PV cells and modules. The tariffs, now at 25 percent, phase down to 15 percent over four years before expiring.
Court Blocks Parts of Fossil-Fuel Valuation Rule
A federal court in Wyoming on Oct. 8 issued an injunction blocking parts of an Interior Department rule revamping valuation of fossil fuels produced from federal and tribal lands.
The rule was reinstated March 29 when a federal court in California threw out the Trump administration's repeal, ruling that Interior's Office of Natural Resources Revenue failed to comply with procedural requirements.
Ruling in litigation brought in June by fossil-energy producers and trade associations, U.S. District Judge Scott Skavdahl of the Wyoming District Court blocked enforcement of the rule for federal and tribal coal. He left it in place, however, for oil and gas produced from federal lands.
Skavdahl took issue with what he called "glaring problems" in the way the rule determines the value of coal for calculating royalty payments owed by producers.
Skavdahl criticized using the sale price of electricity as a metric for valuing coal when there has not been an arm's-length sale of the fuel, such as in cases in which coal is burned in power plants before sale. He said the electricity-price methodology "is akin to valuing wheat based on the sale of a cake; there may be a relationship between the two, but it is weak, and several other factors potentially play a much larger role in determining the sales price of the end product."
In repealing the rule in 2017, the ONRR took issue with its requirement to value coal sold on a non-arm's-length basis by considering the first arm's-length sale of the resulting electricity. The repeal said the provision "is unnecessarily complicated and burdensome to enforce." 
Skavdahl, however, said he is "not convinced" by arguments challenging the rule's standards for valuing federal oil and gas.
He ruled that Interior gave a "satisfactory explanation for changing the method used to value oil and gas" for royalty calculation purposes.
Mercury Rule Revision Goes to White House
The Environmental Protection Agency's proposed determination that limiting power plant mercury emissions is not "appropriate and necessary" on Oct. 4 went to the White House Office of Management and Budget for final review.
While leaving emissions limits in place, EPA's proposal would determine that it is not "appropriate and necessary" to regulate mercury emissions at power plants. The proposal said the estimated costs of the regulation, totaling up to $9.6 billion, outweigh the estimated benefits of up to $6 million annually.
Critics of the proposal say it would set the stage for legal challenges against health-based pollution-control standards and could enable utilities to legally stop operating mercury controls they installed after the rule's 2012 adoption.
Utility groups last year urged EPA to retain the mercury rule. In a letter to EPA, the groups noted that power plant owners have spent more than $18 billion to meet the regulation's standards, and that compliance expenditures by investor-owned utilities are subject to ongoing rate reviews.
Lawmakers Call for EPA to Drop Methane Proposal
Four lawmakers, two from each party, on Oct. 4 urged EPA Administrator Andrew Wheeler to drop the agency's proposal to repeal methane-control standards for new, modified and rebuilt upstream oil and gas production facilities.
The lawmakers, two senators and two House members, told Wheeler they were skeptical that the proposed rule "would lead to significant cost savings."
In their letter, the lawmakers said the proposal's elimination of methane and volatile organic compound regulation for oil and gas transmission and storage "would create a concerning precedent for regulating other greenhouse gas emissions under Section 111 of the Clean Air Act."
The letter noted that Shell, BP America and Exxon Mobil support retaining the standards.
Signers included Reps. Scott Peters (D-Calif.) and Matt Gaetz (R-Fla.), along with Sens. Susan Collins (R-Maine) and Chris Murphy (D-Conn.).
Energy, Industry Groups Press for R&D Bills
A diverse group of 27 energy, industrial, environmental and efficiency advocacy organizations on Oct. 3 pressed Senate leaders to schedule floor votes on technology research bills related to greenhouse gas emissions reduction.
The bills have cleared their authorizing committees.
The groups asked Senate Majority Leader Mitch McConnell (R-Ky.) and Minority Leader Charles Schumer (D-N.Y.) to schedule floor time for seven bills authorizing increased research into direct-air capture of carbon dioxide, advanced nuclear reactors, more efficient coal and gas use, battery storage, carbon capture from gas-fired generation, energy efficiency and GHG emissions reduction from industrial processes.
The seven bills have been cleared by the Energy and Natural Resources and Environment and Public Works committees. They include S. 383 (direct capture of CO2); S. 903 (advanced nuclear); S. 1201 (coal and gas efficiency); S. 1602 (battery storage); S. 1685 (CO2 capture from gas-fired generation); S. 2137 (building and equipment efficiency); and S. 2300 (industrial CO2 emissions).
"While we may not agree on everything, we believe there is much common ground upon which all sides of the debate can come together to begin to address climate change, promote American technological leadership and foster continued economic growth," the groups' letter says. They added that "development and commercialization of new technologies are an important factor that will determine how quickly and at what cost greenhouse gas emissions can be reduced."
Signatories include the Edison Electric Institute; the Alliance to Save Energy; the American Council for an Energy-Efficient Economy; the Air-Conditioning, Heating, & Refrigeration Institute; the Energy Storage Association; the Lignite Energy Council; the National Hydropower Association; the Nuclear Energy Institute; the Aluminum Association; The Nature Conservancy; the National Association of Manufacturers; and the U.S. Chamber Global Energy Institute.
FERC Staff Urges Cybersecurity Improvements
Federal Energy Regulatory Commission staff on Oct. 4 recommended seven cybersecurity improvements for bulk power-system operators following confidential audits of their compliance with cybersecurity standards.
The staff report said operators should take into consideration all generators on their systems, regardless of ownership, when considering the impact of lost transmission. "Staff observed, however, that some entities only considered the loss of its own generation facilities" when evaluating potential impacts of transmission losses.
Among the other recommendations were verifying authorizations to use "removable media" such as thumb drives, reviewing firewalls to guard against "overly permissive" access controls, and ensuring that employees and third-party contractors have completed required training.
Feinstein, Harris Ask for IG Probe of Wheeler
California's Democratic senators, Dianne Feinstein and Kamala Harris, on Oct. 3 asked EPA's inspector general to look into EPA Administrator Andrew Wheeler's allegations that San Francisco violated water-quality standards.
Feinstein and Harris' request was the latest twist in ongoing disputes between California and the Trump administration over energy and environmental policy issues, including the state's authority to set its own tailpipe GHG emissions standards and sales requirements for electric and other zero-emission vehicles.
Feinstein and Harris made the request in response to Wheeler's Sept. 26 enforcement letter alleging that San Francisco is sending untreated sewage into San Francisco Bay and the Pacific Ocean. They asked Acting Inspector General Charles Sheehan to investigate whether Wheeler singled out California for enforcement at the White House's behest.
The senators asked Sheehan to determine whether "any other states have water-quality issues similar to those described in [Wheeler's] letter but are not facing any similar enforcement action by EPA."
Their request also asked Sheehan to "investigate why EPA abruptly reversed course in Administrator Wheeler's letter and alleged water-quality violations that are contradicted by the agency's own reasoned findings in recent permit approvals for San Francisco."