Congressional committees worked this week to flesh out a $3.5-trillion, 10-year budget bill to advance the Biden administration's climate, health and education priorities.
The House Natural Resources Committee on Sept. 9 reported out its $25.6-billion section of the bill on a 24-13 vote. The legislation would charge royalties on natural gas vented and flared from wells on federal lands, except for venting and flaring necessary "in an acute emergency situation." In addition, it would boost royalties from oil and gas produced on federal lands from 12.5 percent to 20 percent and levy a "speculative leasing fee" of $6 per acre on new nonproducing onshore and offshore leases on federal lands and waters.
The bill also would raise from 12.5 to 20 percent the royalty for oil and gas produced in federal waters less than 200 meters deep. It would leave unchanged the 18.75-percent royalty rate for production in deeper waters.
The legislation would block oil and gas leasing off the Pacific and Atlantic coasts and in the Arctic National Wildlife Refuge's coastal plain.
Spending in the committee's bill includes $1.15 billion for emergency drought relief and $900 million for wildfire management.
The committee rejected amendments proposed by panel Republicans, including one to suspend oil and gas royalty increases pending a federal study on job impacts.
Meanwhile, the House Energy and Commerce Committee on Sept. 9 scheduled a Sept. 13 "markup" of its section of the bill, including the $150-billion Clean Electricity Performance Program—grants for utilities supplying power with a carbon intensity of no more than 0.1 metric ton of carbon dioxide-equivalent per MWh.
The bill draft also includes $13.5 billion for electric-vehicle chargers, $9 billion for transmission development, $17.5 billion to decarbonize federal buildings and vehicle fleets, and $27.5 billion for grants to state, local and nonprofit financial institutions to pay for deploying low- and zero-emission technologies.
In addition, the draft would direct the Environmental Protection Agency to impose a methane emissions fee. The charge would be imposed on emissions from upstream oil and gas production facilities exceeding 0.2 percent of gas sent for sale. For upstream processing, gathering, transmission and storage facilities, the fee would be levied on emissions in excess of 0.05 percent of gas sent for sale.
President Joe Biden on Sept. 7 called for passage of climate legislation after surveying flood damage from Hurricane Ida in New Jersey and New York and calling climate change an "existential threat."
"Climate change poses an existential threat to our lives and to our economy. And the threat is here; it's not going to get any better. The question: Can it get worse? We can stop it from getting worse," Biden said in New York.
"We are determined that we are going to deal with climate change and—and have zero emissions—net emissions by 2050, make sure all our electricity is zero emissions. We're going to be able to do these things, but we've got to move," Biden said.
"You know, the [Bootleg] fire in Oregon sent smoke all the way to the Atlantic. The storm in the Gulf, as you've now figured out, can reverberate 10 states away. Supply chains and crop production get interrupted, driving up costs, devastating industries all over America," he added.
White House press secretary Jen Psaki on Sept. 9 said Biden plans to visit the National Interagency Fire Center in Boise on Sept. 13 and will then head to Sacramento to survey wildfire damage.
With a tied Senate and a thin House majority, congressional Democrats face a narrow path toward enacting the bill, which would be considered in the Senate under filibuster-exempt budget reconciliation rules.
All 50 members of the Senate Democratic Caucus would have to vote for the legislation in order for Vice President Kamala Harris to cast a tiebreaking vote to pass it. Sen. Joe Manchin (D-W.Va.) has indicated a $3.5-trillion bill would be too costly. Biden said he doesn't expect Manchin to be an obstacle to passing the legislation.
"Joe, at the end, has always been there. He's always been with me. I think we can work something out. And I look forward to speaking with him," Biden said at the White House after returning from New York.
Republicans on the tax-writing Senate Finance Committee on Sept. 7 demanded that Sen. Ron Wyden (D-Ore.), the committee chairman, hold open hearings when the panel drafts its portion of the budget bill. Led by Sen. Mike Crapo (R-Idaho), the panel's top Republican, the Republicans said the majority's draft could include "energy tax policies that would gut certain sectors of the U.S. economy."
Wyden favors consolidating energy tax preferences into three technology-neutral credits for zero-carbon energy, electric vehicles and energy efficiency, as well as eliminating fossil-energy tax preferences.
Meanwhile, industry and environmental organizations stepped up lobbying in connection with the legislation.
In a Sept. 7 letter to Senate Environment and Public Works Committee leaders, the American Petroleum Institute and more than 100 other oil and gas groups and chambers of commerce opposed what they called "an unreasonable, punitive fee on methane emissions."
The letter noted that five of seven producing basins reduced methane emissions 70 percent between 2011 and 2019 through technology and efficiency measures. It also noted that EPA plans to tighten methane regulations on the upstream oil and gas sector.
"An approach that doubles down on the oil and natural gas industry, regardless of its compliance with federal regulations, in the form of a tax penalty is duplicative and unnecessary," the letter said.
Nearly 750 companies signed a Sept. 8 solar industry letter to Biden and congressional leaders urging them to boost the solar investment tax credit to 30 percent, allow companies to claim the credit as direct payments, and extend credit eligibility to energy storage resources.
Twenty environmental groups asked lawmakers to enact new and expanded tax credits for renewable-energy developers; refundable credits for EV buyers; and tax incentives for transmission, storage, hydrogen produced from zero-carbon sources and battery manufacturing.
They also backed the clean-electricity payment system called for in the budget resolution and forgiving federal debt that rural electric cooperatives owe for stranded investments in coal plants.
"If we don't act now, communities will face even more devastating and extreme droughts, fires, hurricanes, flooding and storms," the letter says. Signatories include the Sierra Club, Natural Resources Defense Council, National Wildlife Federation, EDF Action, Earthjustice and Wilderness Society.
Meanwhile, House Speaker Nancy Pelosi has promised a House vote by Sept. 27 on the bipartisan infrastructure legislation that the Senate passed last month.
Northwest Resource Information Center Director Ed Chaney wrote Pelosi urging the House to block the bill's expansion of the Bonneville Power Administration's borrowing authority by $10 billion.
Chaney said any increase in BPA's borrowing authority should be conditioned on an independent audit of BPA's finances, business plan and track record. He argued that BPA operations have undermined salmon protection laws and treaties.
Biden Picks Phillips for FERC
Biden on Sept. 9 indicated he will nominate utility commissioner Willie Phillips to fill the Federal Energy Regulatory Commission seat recently vacated by Neil Chatterjee.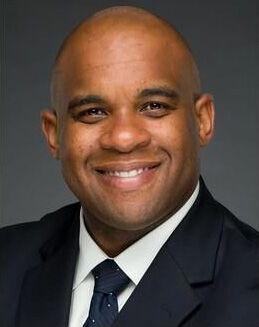 Phillips, a regulatory attorney and chairman of the District of Columbia Public Service Commission, sits on the board of the National Association of Regulatory Utility Commissioners. He previously served as assistant general counsel for the North American Electric Reliability Corporation.
The White House described Phillips as "a thoughtful and innovative leader in modernizing the energy grid, implementing the district's aggressive clean energy and climate goals and in protecting the district's consumers."
Paul Kjellander, NARUC head and president of the Idaho Public Utilities Commission, said Phillips' "recent leadership of our select committee on regulatory and industry diversity and his term as president of the [Mid-Atlantic Conference of Regulatory Utilities Commissioners] are just a couple of examples of his ability to lead and serve beyond the D.C. commission."
Phillips' nomination requires Senate confirmation.
"I look forward to meeting with Willie Phillips and having him appear before the [committee]," Sen. Joe Manchin (D-W.Va.), chairman of the Senate Energy and Natural Resources Committee, said. "Just as I do with each of the nominees that come before the committee, I will carefully examine his record and qualifications to serve in this important role overseeing our federal energy policy."
DOE Study Sees Large Solar Potential
Solar energy has the potential to generate 40 percent of U.S. electrical energy by 2035 without raising electricity prices, but technological advances to reduce costs and expand energy storage would be necessary to reach the deployment target, according to a Department of Energy study released Sept. 8.
The study, prepared by the National Renewable Energy Laboratory, said the U.S. would need to expand annual solar installations by a factor of four by the end of this decade in order to advance decarbonization and expanded electrification.
The study outlines solar energy's potential future under three scenarios: business as usual, decarbonization and decarbonization plus electrification. Even under the business-as-usual scenario, with no change in government policies, solar capacity would expand by a factor of seven by 2050 because of market forces and technology development, the study says.
The study cautions that a significant scaling-up of solar would depend on technological advances that reduce costs through improved efficiency and performance. "Further advances are also needed in areas including energy storage, load flexibility, generation flexibility and inverter-based resource capabilities for grid services," it adds.
"Solar can facilitate deep decarbonization of the U.S. electric grid by 2035 without increasing projected 2035 electricity prices if targeted technological advances are achieved," the study says.
In addition, the study says expanded storage and transmission also would be necessary, with 1,600 GW of storage by 2050.
For the 2020-2050 period, power system costs under the decarbonization scenario would be $225 billion higher than under business as usual and $562 billion higher in the decarbonization-plus-electrification scenario, "but this higher estimate reflects the costs of serving electrified loads previously powered through direct fuel combustion."
The study estimates net savings of the two decarbonization scenarios, including from air quality improvements and avoided climate-change damage, would total up to $1.7 trillion.
The study cautions that displacing virgin solar feedstock materials through recycling would depend on "breakthroughs in technologies and participation in what is currently a voluntary recycling and circular-economy landscape."
"By 2050, the [decarbonization] and [decarbonization-plus-electrification] scenarios envision cumulative solar deployment of 1,050-1,570 GW, serving 44-45 percent of electricity demand, with the balance met by wind, nuclear, hydropower, geothermal, biopower and combustion turbines burning zero-carbon synthetic fuels," such as hydrogen, the study says.
In 2020, about 80 GW of utility-scale solar met about 3 percent of U.S. electricity demand, according to the study.
The decarbonization-plus-electrification scenario would result in a 62-percent cut in carbon dioxide emissions by 2050, compared with 24 percent under the business-as-usual scenario, the study estimates.
The study says maintaining reliability on a grid "increasingly reliant" on variable, inverter-based resources such as photovoltaics would require "careful power system planning."
"Small-scale solar, especially coupled with storage, can enhance resilience by allowing buildings or microgrids to power critical loads during grid outages," it adds.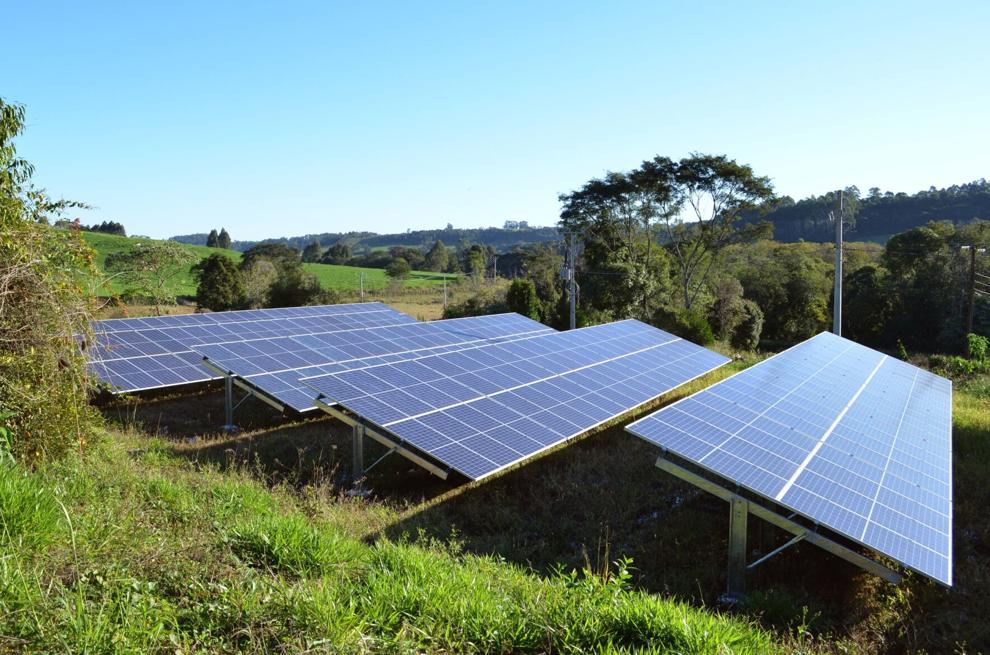 Lawmakers Propose Solar PTC Option
Nine House Democrats on Sept. 3 introduced legislation that would allow utility-scale solar energy developers to take the same production tax credit that is available for utility-scale wind and geothermal energy.
The lawmakers, who sit on the tax-writing House Ways and Means Committee, said they will push for inclusion of the credit in the bill that congressional committees are drafting to flesh out the $3.5-trillion budget resolution for implementing the Biden administration's climate, health and education priorities.
They quoted a July 8 Rhodium Group analysis that said giving utility-scale solar and onshore wind energy the option of taking either the production or the investment tax credit would double the estimated emissions impact of current tax policy.
The Rhodium analysis said power-sector emissions would fall by an estimated 195 million to 278 million metric tons lower by 2031 if utility-scale wind and solar could opt for either credit. Under current tax policy, the Rhodium Group said, utility-scale solar can only claim the investment credit, while utility-scale onshore wind is only eligible for the production credit.
Western lawmakers co-sponsoring the bill include Reps. Earl Blumenauer (D-Ore.), Steven Horsford (D-Nev.), Jimmy Panetta (D-Calif.) and Nanette Barragán (D-Calif.).
WTO Panel Rejects Solar Tariff Challenge
A World Trade Organization dispute-settlement panel on Sept. 2 rejected China's challenge of U.S. tariffs on imported crystalline photovoltaic cells and modules.
The decision was hailed by U.S. Trade Representative Katherine Tai, who said China's challenge was "baseless" and defended the tariffs as important for building up a domestic solar supply chain.
The WTO panel accepted the U.S. International Trade Commission's finding that increased imports from China injured the domestic U.S. solar manufacturing industry. The panel also accepted the ITC's argument that U.S. trade authorities could not have foreseen the Chinese government's industrial policies that boosted that country's export-driven PV manufacturing sector.
In addition, the panel sided with the ITC's argument in connection with a reorganization of global supply chains that followed U.S. imposition of anti-dumping and countervailing duties to counter below-market prices and Chinese government subsidies. Chinese producers outsourced production to third countries.
"Between 2015-2016, imports from four different third countries where Chinese affiliates had added [PV] production capacity increased their share of U.S. consumption, just after the [2013] orders went into effect," the panel noted.
U.S. imports of Chinese PV products increased from 326,846 kW in 2012 to 2.72 million kW by 2016, according to the panel's findings.
The panel also accepted the U.S. contention that downward price pressure exerted by competing natural gas-fired generation did not explain all of the decline in PV prices. The panel noted that gas competition affected only utility-scale PV, not solar sold for distributed generation.
The tariffs were imposed in 2018 by then-President Donald Trump, starting at 30 percent and phasing down to the current level of 15 percent, with the first 2.5 GW of cells exempt. The tariffs are due to expire on Feb. 6, 2022.
Two solar manufacturers, San Jose-based Auxin and Georgia-based Suniva, have asked the ITC to extend the tariffs by four years. Their request has been opposed by the Solar Energy Industries Association.
EIA: PV Shipments Up One-Third
U.S. shipments of solar PV modules hit a record high of 21.8 million kW-peak in 2020, up 32.9 percent from the previous year, the Energy Information Administration reported Sept. 2.
The total includes imports, exports and modules sold in the domestic market. "Demand for residential solar installations increased in 2020 in part because people were spending more time at home, which in turn resulted in an increased interest in home improvement," the EIA said.
Other reasons the EIA listed for the increase include growth in utility-scale solar capacity, falling costs for PV systems and a scheduled reduction in the solar investment tax credit. The credit was due to fall from 26 percent to 22 percent at the end of 2020, but in December 2020, Congress extended the 26-percent credit to 2022 and delayed until 2023 the phasedown to 22 percent.
The average value of solar shipments "has declined significantly since 2010, helping drive the growth of solar PV modules," the EIA said. The average fell from $1.95 per watt-peak in 2010 to 38 cents in 2020. "Lower supply-chain costs and an oversupply of modules because of increased production are largely responsible for the declines" reported in average value over the past decade, the agency said.
In 2020, 89 percent of solar PV module shipments were imports, mainly from Asia. Imports in 2020 totaled 19.3 million kWp, up 26 percent from the 15.3 million kWp reported in 2019, EIA figures show. Vietnam was the leading source of imported PV products, followed by Malaysia, South Korea and Thailand, the report says.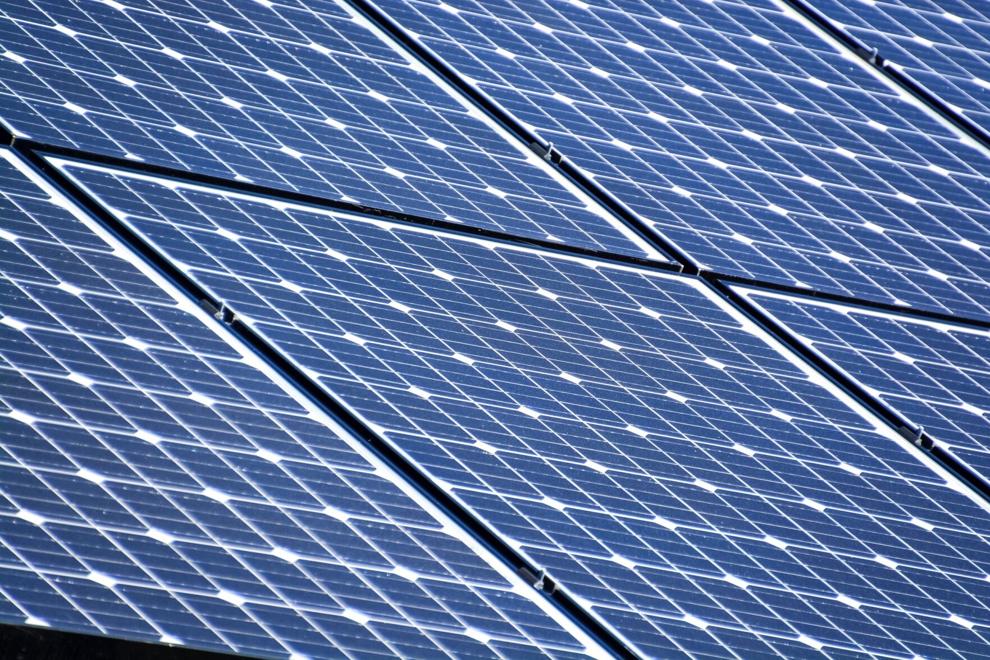 Transmission Task Force Members Named
The National Association of Regulatory Utility Commissioners on Sept. 8 said FERC has accepted the 10 state utility commissioners NARUC nominated to sit on a federal-state task force that will study transmission policies, including planning, financing and cost allocation.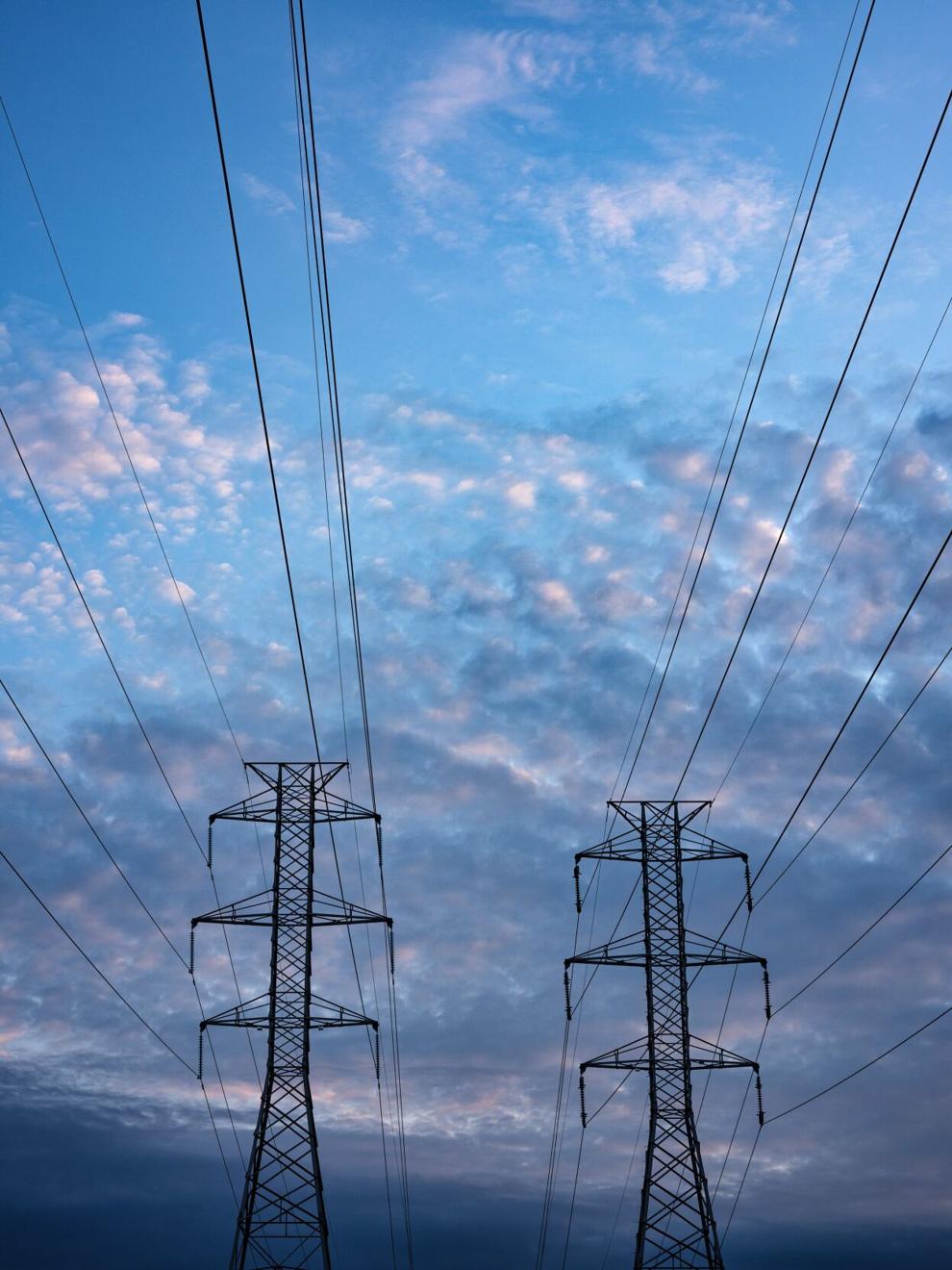 The task force will hold its first meeting Nov. 10, FERC announced Aug. 30.
Western representatives on the task force include Kristine Raper from the Idaho Public Utilities Commission and Clifford Rechtschaffen of the California Public Utilities Commission.
Others include Gladys Brown Dutreuille from Pennsylvania, Jason Stanek of Maryland, Andrew French from Kansas, Dan Scripps of Michigan, Vermont's Riley Allen, Matthew Nelson from Massachusetts, North Carolina's Kimberly Duffey and Ted Thomas of Arkansas.
"This task force is an essential step to ensure important policy collaboration between federal and state regulators on the issue of electric transmission," FERC Chairman Richard Glick said.
Paul Kjellander, NARUC head and president of the Idaho commission, said, "We appreciate FERC's initiative in establishing the task force and we look forward to being a fully engaged partner and co-leading this initiative."
The initial task force meeting will coincide with NARUC's annual meeting. Task force meetings will be open to the public.
DOE Awards $30 Million for Minerals R&D
The Department of Energy on Sept. 2 awarded $30 million for developing technologies to secure supply chains for energy-related critical minerals.
Funding was awarded to 13 national laboratories and universities for diversifying supply chains, developing substitute materials, and improving reuse and recycling of rare earths and platinum-group minerals used in energy technologies, including batteries and emissions-control equipment.
Western institutions awarded funds include Pacific Northwest National Laboratory, Stanford University, the New Mexico Institute of Mining and Technology and the Colorado School of Mines.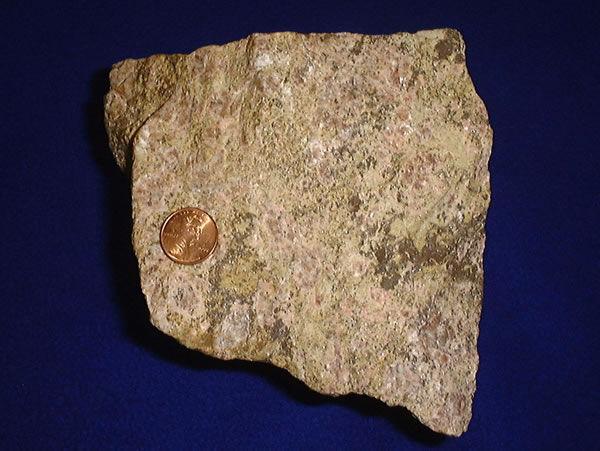 EPA Seeks Input on Regulating Waste-to-Energy
The Environmental Protection Agency on Sept. 8 issued an advance notice of proposed rulemaking for regulating waste-to-energy pyrolysis and gasification facilities.
In a Federal Register notice, EPA said "there is considerable confusion in the regulated community" on the applicability to pyrolysis and gasification of the Clean Air Act's section on waste incineration. The agency opened a 60-day comment period, expiring Nov. 8, "for gaining a comprehensive understanding of these units" in order to develop regulations.
The agency said the law does not define pyrolysis or gasification, and further noted that gasification units have long been used to produce fuel gas from coal, while pyrolysis has been used to produce feedstocks such as ethylene and propylene.
EPA added that there is increasing interest in using pyrolysis and gasification for recycling wastes, including farm residues and plastics, into fuels and manufacturing feedstocks "to generate a 'circular economy.'"