Democratic Party nominee Joe Biden vowed to "deal with climate change," describing "clean energy" as "an enormous economic opportunity" in his Aug. 20 speech accepting the presidential nomination.
"We can and we will deal with climate change," Biden said. "It's not only a crisis, it's an enormous opportunity, an opportunity for America to lead the world in clean energy and create millions of jobs in the process, good-paying jobs."
The former vice president described climate change as "an existential threat."
Biden has put climate at the center of his proposed energy policies. He has said his administration would set a goal of net-zero greenhouse gas emissions by 2050, through programs that would cost $1.7 trillion over 10 years.
His campaign platform vows to reverse the Trump administration's rollback of tailpipe GHG emissions standards. He also has promised to develop "rigorous new fuel-economy standards aimed at ensuring 100 percent of new sales for light- and medium-duty vehicles will be electrified," along with "annual improvements for heavy-duty vehicles." He has called for developing 500,000 public electric-vehicle charging outlets by 2030.
Meanwhile, at an Aug. 19 convention speech backing Biden, New Mexico Gov. Michelle Lujan Grisham, a Democrat, pointed to her state's development of renewables and contrasted the Trump administration's environmental record with Biden's energy and climate platform.
"While the Trump administration has been eliminating environmental protections, we've expanded them. While they've been rolling back regulations on oil and gas, we've taken on polluters and held them accountable," Lujan Grisham said, speaking in front of a photovoltaic array. She added that if Biden is elected, the U.S. will rejoin the 2015 Paris climate accord.
Automakers Finalize California Deal
Six automakers signed agreements Aug. 17 making contractual commitments to meet California tailpipe GHG emissions limits, breaking away from the Trump administration's action earlier this year to roll back GHG-emissions and fuel-economy requirements nationwide.
The automakers signed voluntary agreements with the California Air Resources Board to produce vehicles that achieve approximately 3.7-percent year-over-year reductions in GHG emissions in model years 2021 through 2026. BMW, Ford, Honda, Volkswagen and Volvo signed the agreements, with BMW's pact also including Rolls-Royce.
BMW, Ford, Honda and Volkswagen in July 2019 agreed to a framework accord with California to build cars meeting the 3.7-percent year-over-year emissions-reduction target. The agreements signed Aug. 17 finalized the accord announced last year.
States that enforce California tailpipe emissions rules under Section 177 of the Clean Air Act have notified the signing automakers that they support the agreements, CARB said.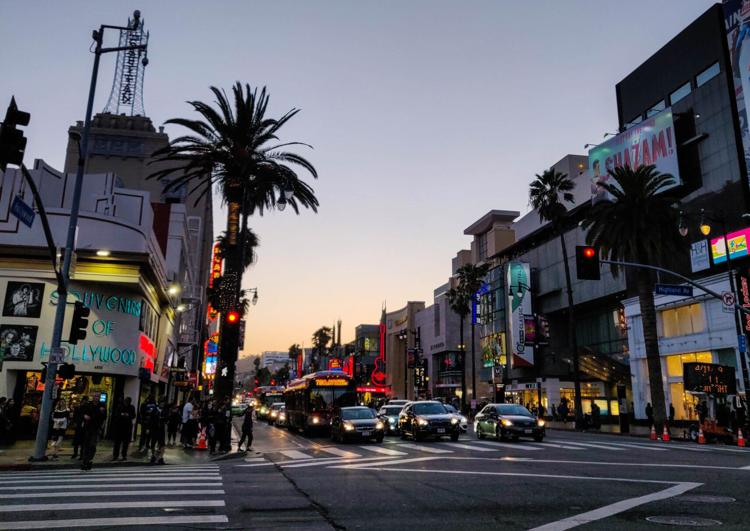 Sen. Tom Carper (D-Del.), ranking Democrat on the Senate Environment and Public Works Committee, praised the agreements, noting that California and the 13 states that enforce California emissions-reduction rules account for 40 percent of the domestic motor-vehicle market. The Section 177 states include Colorado, Oregon and Washington.
In confidential appendices to the agreements, the automakers also committed to targets for bringing electric vehicles to market.
The Environmental Protection Agency's rule, finalized March 31, reduced the year-over-year emissions-reduction requirement from 5 percent to 1.5 percent for model years 2021 through 2026. EPA's action, along with the National Highway Traffic Safety Administration's parallel rule loosening fuel-economy requirements, unwound the 2012 One National Program that harmonized California and federal regulations for GHG emissions and fuel economy.
California and 22 other states, four local governments and the District of Columbia on May 27 filed suit against EPA and NHTSA in the U.S. Court of Appeals for the D.C. Circuit.
Two dozen states, including California and states enforcing California tailpipe emissions rules, last year filed two suits against EPA and NHTSA, challenging their 2019 actions to block California from setting its own GHG emissions limits.
DOE Revises Efficiency Standards-Setting Process
The Department of Energy on Aug. 19 finalized a rule revising its process for determining whether proposed energy-efficiency standards are economically justified.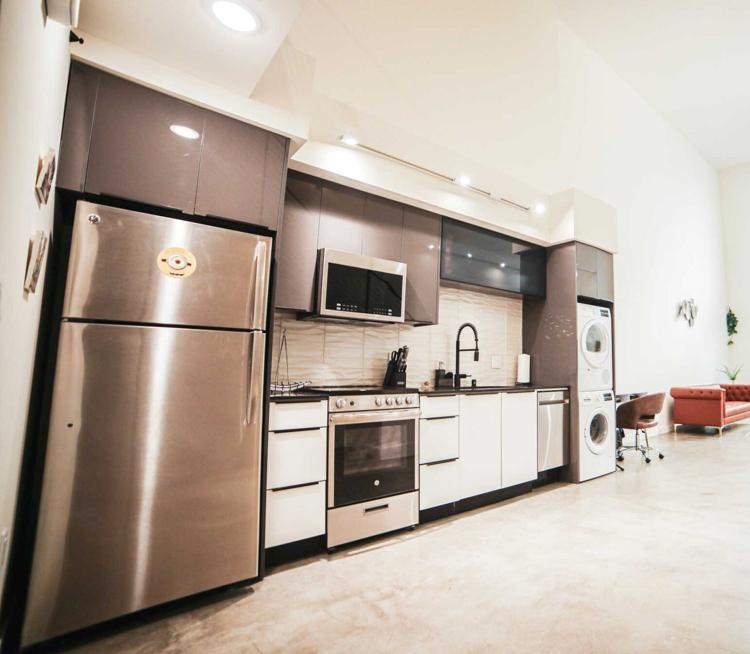 Under the rule, DOE said that in weighing a standard's economic justification, it would consider costs and benefits against a no-action baseline and against all other "trial standard levels," or TSLs.
DOE said its revised process "may determine that some TSLs are not economically justified based on comparisons to the baseline, while DOE may determine other TSLs are not economically justified based on comparisons to other TSLs."
In comments filed March 16, the California Energy Commission, the Northwest Energy Efficiency Alliance and five other organizations said the rule would violate 1975 Energy Policy and Conservation Act provisions requiring selection of technologically feasible, economically justified standards that deliver the most energy savings.
The groups said the rule would leave energy savings on the table. "We are concerned that under DOE's proposal, the department would choose efficiency levels lower than the maximum levels that are technologically feasible and economically justified," they said.
The five other groups signing on to the comments included the American Council for an Energy-Efficient Economy, Appliance Standards Awareness Project, Consumer Federation of America, Natural Resources Defense Council and Northeast Energy Efficiency Partnerships.
Commenters from three industry trade groups, however, supported the rule, arguing in March 16 comments that it would ensure a broader analysis of seven factors that EPCA requires DOE to consider when setting standards.
"An analysis, as DOE has proposed, which requires DOE to more fully analyze the impacts of each standards level as compared to the others will ensure DOE strikes the proper balance," the groups said. The three groups filing the comments are the Air-Conditioning, Heating, and Refrigeration Institute; the Association of Home Appliance Manufacturers; and the National Electrical Manufacturers Association.
The groups also urged DOE to take into account the impact of standards on product attributes. "This includes, in particular, product functionality and consumer utility—such as cycle time—and product performance such as cleaning, rinsing, cooling, etc.," the trade groups said.
States Sue to Block LNG Rail Shipping Rule
Fifteen attorneys general on Aug. 18 filed suit in a bid to block a federal rule allowing rail shipments of liquefied natural gas.
The AGs, including the top legal officers of California, Oregon and Washington, will argue that the Pipeline and Hazardous Materials Safety Administration failed to adequately consider health and safety risks in adopting the rule, an announcement by California Attorney General Xavier Becerra said.
The AGs filed suit in the U.S. Court of Appeals for the D.C. Circuit.
The rule, finalized by PHMSA on July 24, allows shipment of LNG in specified tank cars that PHMSA said have "an established track record of safety in transporting other cryogenic flammable materials."
DOE Approves Alaska Gas Exports
The Department of Energy has given final authorization to export up to 2.55 Bcf of gas per day from a proposed terminal on Alaska's Kenai Peninsula that would liquefy gas via a proposed pipeline from the North Slope, DOE Deputy Secretary Mark Menezes announced Aug. 20.
DOE authorized gas exports over 30 years to countries with which the U.S. does not have free-trade agreements requiring equal treatment for foreign and domestic gas purchases.
The Federal Energy Regulatory Commission approved Alaska Gasline Development Corp.'s estimated $43-billion project on May 21. The liquefaction plant would be capable of producing up to 20 million metric tons of gas per year for export. The 807-mile pipeline would have the capacity to transport up to 3.9 Bcf per day.
Interior Approves Arctic Refuge Leasing Plan
Interior Secretary David Bernhardt on Aug. 17 approved a plan for oil and natural gas leasing on the Arctic National Wildlife Refuge's coastal plain.
Bernhardt's approval opens the entire coastal plain for leasing, a total of 1.563 million acres. Members of Alaska's congressional delegation hailed the move as the culmination of a long battle state leaders have waged to lift restrictions on energy development in the coastal plain, known as the 1002 Area.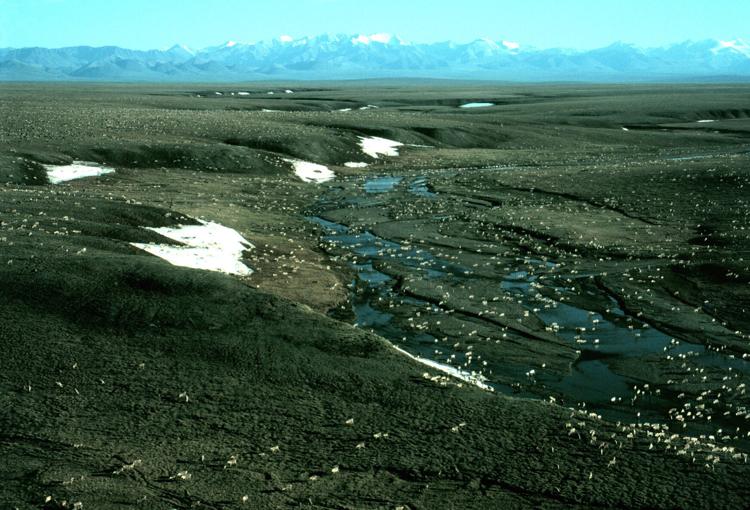 "This is a capstone moment in our decades-long push to allow for the responsible development of a small part of Alaska's 1002 Area," Sen. Lisa Murkowski (R-Alaska), chairman of the Senate Energy and Natural Resources Committee, said.
The near-term outlook for oil and gas production in the 1002 Area, however, is uncertain. Lawsuits by environmental organizations are likely. "We will not let it stand," Gina McCarthy, president of the Natural Resources Defense Council, said.
The Energy Information Administration on Aug. 11 forecast that the benchmark West Texas Intermediate oil price will increase in 2021, but acknowledged that forecasts are subject to "heightened levels of uncertainty" as a result of the coronavirus pandemic. The forecast level of U.S. crude-oil production for 2021, 11.1 million barrels per day, is 9 percent below 2019 production, according to EIA figures.
Five major banks—Citigroup, Goldman Sachs, JPMorgan Chase, Morgan Stanley and Wells Fargo—have announced they will not directly finance oil and gas exploration projects in the refuge.
Leasing in the 1002 Area was authorized by 2017 tax legislation, which directed the Interior Department to conduct at least two leasing sales of 400,000 acres each, the first by Dec. 22, 2021, and the second by Dec. 22, 2024. Mean estimates of technically recoverable oil in the 1002 Area range from 1.4 billion to 10.4 billion barrels.
For oil and gas production to take place, leaseholders would still need to secure drilling permits.
In a related development, the Bureau of Land Management on Aug. 14 finalized an environmental impact statement for ConocoPhillips' proposed Willow production project in the National Petroleum Reserve-Alaska. The project would have peak production exceeding 160,000 barrels per day over its approximately three-decade life, BLM said.
The 23.6-million-acre reserve, which lies west of the North Slope's Prudhoe Bay oil field, contains an estimated 8.7 billion barrels of undiscovered, technically recoverable oil, according to BLM estimates.
FERC Extends Pandemic Waivers
The Federal Energy Regulatory Commission on Aug. 20 extended pandemic-related emergency waivers.
The waivers dropped notarization and in-person meeting requirements in connection with open-access tariffs and set aside requirements for notarization or sworn declarations for filings.
The waivers, adopted April 2 after the coronavirus pandemic broke out, had been due to expire Sept. 1 but were extended until Jan. 29.
Senate Democrats Push for Pendley Ouster
Senate Democrats on Aug. 15 cheered reports that the White House plans to withdraw the nomination of William Perry Pendley to be director of the Bureau of Land Management, but pressed for his dismissal as the agency's de facto acting chief.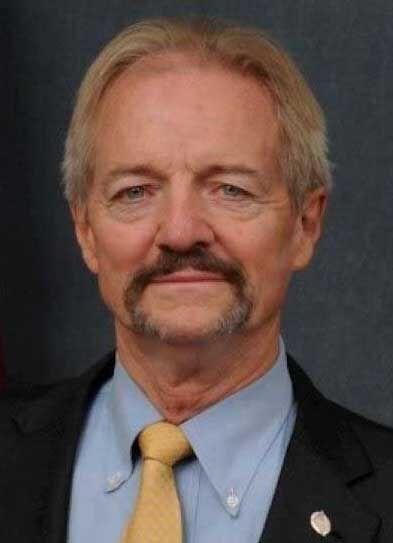 Pendley, BLM's deputy director of policy and programs, has acted as the agency's head since 2019. He had been facing a potentially difficult confirmation battle in the Senate.
All 47 senators in the Senate Democratic Caucus on Aug. 10 wrote President Donald Trump urging him to withdraw Pendley's nomination, arguing that what they called Pendley's "advocacy for reducing public lands and access to them, routine attempts to undermine tribes, and climate change denial" make him unfit for the position.
Sens. Jon Tester (D-Mont.), Tom Udall (D-N.M.) and Jacky Rosen (D-Nev.) called for Pendley's removal as BLM's de facto director.
BLM Defers Including Acreage in Utah Leasing Plan
The Bureau of Land Management has deferred inclusion of nearly 87,000 acres in a planned sale of oil and natural gas leases on federal lands in southeastern Utah, following a May 22 court decision voiding the agency's leasing directive.
In an Aug. 12 environmental assessment, BLM said it has dropped 86,616 acres from a September planned sale "in an abundance of caution" following the court ruling.
U.S. District Judge Brian Morris of the Montana District faulted BLM's directive for limiting a policy in 2015 sage grouse management plans that was aimed at steering oil and gas development away from high-priority sage grouse habitat.
In the same ruling, Morris threw out 440 oil and gas leases covering about 336,000 acres of federal lands in Montana and Wyoming.
House and Senate Democrats earlier this month urged BLM to drop the Utah acreage from the planned sale, noting that in three previous sales in the state, BLM sold only 47 percent of 228,000 acres offered.
In the September sale, BLM plans to offer leases on nearly 27,388 acres.
Senators Praise Energy Storage Program
A bipartisan group of senators on Aug. 20 praised the Energy Department's road map for boosting development of energy storage technology.
In response to DOE's request for information, 10 senators applauded the department's support of long-duration energy storage and "the creation of a stable and reliable domestic supply chain for storage technologies and the materials required to build them."
DOE said the road map, dubbed the "Energy Storage Grand Challenge," aims to develop a domestic energy storage supply chain, without dependence on foreign sources of critical materials, by 2030 (see related story).
Senators signing the letter included Alaska Republican Lisa Murkowski, chairman of the Energy and Natural Resource Committee, along with Western Sens. Catherine Cortez Masto (D-Nev.), Cory Gardner (R-Colo.), Martin Heinrich (D-N.M.) and Martha McSally (R-Ariz.).
FERC Urged to Promote Smart Grid
Thirteen senators on Aug. 7 urged the Federal Energy Regulatory Commission to adopt "performance-based incentives" for adopting smart-grid technologies.
The senators, all members of the Senate Democratic Caucus, called on FERC Chairman Neil Chatterjee to back incentives for technologies such as "power-flow control, dynamic line ratings, storage-as-transmission and topology optimization." They noted that FERC's current transmission policies "do not encourage their deployment."
Four Western senators signed the letter, including Oregon's Ron Wyden, California's Dianne Feinstein, Martin Heinrich of New Mexico and Michael Bennet of Colorado.
FERC on March 19 proposed revisions in its transmission incentives that would shift the policy's focus from project risks to consumer benefits. 
The proposal would drop Order No. 679's "nexus test," which requires applicants to show how requested incentives are related to project risks. Instead, the revision would tie incentives to projected reliability and consumer benefits.
The Energy Policy Act of 2005 directed FERC to establish incentive rates for developing transmission. FERC implemented the rates in 2006 through Order 679 and revised them in 2012. Transmission development, however, has not advanced as the commission expected.