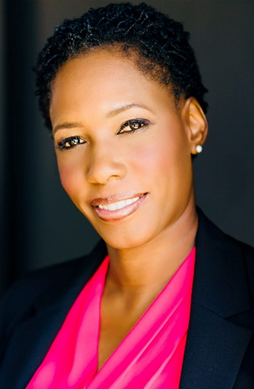 The Los Angeles Department of Water & Power on July 7 named Monique Earl to lead its newly created Office of Diversity and Inclusion. As senior assistant general manager, Earl will support the internal and external development and implementation of LADWP's Racial Equity Action Initiatives. She will oversee policies, practices and programs aimed at improving diversity and increasing opportunities within LADWP and helping the public power agency do a better job of serving communities with the highest need. Earl previously led diversity, equity and inclusion efforts in recruitment, hiring and supplier diversity for the Los Angeles Department of Transportation.
Southern California Edison should be allowed to recover about $81 million in drought-mitigation program costs in 2017-2018, but should not be allowed to recover about $60 million in certain wildfire-related costs in 2017, the California Public Utilities Commission said in a July 2 proposed decision. SCE's drought-mitigation work included vegetation inspections and cutting dead and sick trees near its power lines, which the commission found to be "reasonable." However, SCE failed to prove that certain expenses related to its 2017 wildfire work were reasonable, the proposed decision says. The CPUC in 2014 ordered investor-owned utilities to reduce the probability of utility-caused fires in the state and said that related expenses could qualify for cost recovery.
The U.S. Bureau of Land Management on July 7 said it will seek public comment until Aug. 6 on an 83,000-acre geothermal lease sale in Nevada planned for Oct. 5. The sale will include 32 parcels across eight Nevada counties in the Battle Mountain, Carson City, Elko, Ely and Winnemucca districts. The lease sale supports the Biden administration's goal of an emissions-free power sector by 2035, which includes plans to issue permits for at least 25 GW of renewable-energy production on public lands by 2025. BLM is asking the public to review and comment on the environmental assessments and findings of no significant impact for the parcels to be included in the sale.
MGM Resorts began taking power from a 100-MW solar array located in the desert north of Las Vegas that it says will produce up to 90 percent of the daytime power needed to operate the company's 13 properties on the Las Vegas Strip. The solar array is part of the company's goal to reduce emissions 45 percent per square foot by 2025 using a 2019 baseline, it said in a June 28 news release. The company plans to further reduce greenhouse gas emissions and use 100-percent renewable electricity in the U.S. by 2030. Its 2016 transition to becoming a distribution-only customer of NV Energy's Nevada Power allowed MGM Resorts to "take control of its energy future and accelerate use of renewable power," the release says.
The City of Aurora, Colorado, is working with EnergyLink to install a 469-kW solar array atop an underground concrete water tank at the Robertsdale Water Tank and Pump Station. EnergyLink will also provide operations and maintenance for the array. "I've never seen a project like this before," Caelan Gander, EnergyLink's lead on the project, said in a news release. "Most cities have water tanks, and many are making an effort to be more sustainable. Why not make use of that space for the better[ment] of your community? It makes perfect sense." He said the project, which is under construction, should be a case study for other cities throughout the United States.
Guzman Energy will supply the City of Raton, New Mexico, with wholesale electricity effective July 1. It will provide the city with 48,000 MWh/year of energy under a 10-year contract, which Guzman Energy said features "a fixed-price structure that will eliminate energy price volatility." The contract also states that the company will optimize the city-owned natural gas-fired power plant and gives the city the ability to construct solar-plus-storage facilities. Guzman Energy will also create a community fund with the City of Raton under the contract terms. Raton Public Service, which supplies the city with power, had been under contract with Twin Eagle Resource Management; however, the city terminated its contract effective June 30 as part of a legal settlement approved by the City Council in a Jan. 27 closed-session meeting.