Every month, more than 11 million electricity customers throughout California pay for electricity they cannot use. This fee has been climbing rapidly over the past few years, including yet another 27-percent increase implemented in February here in Southern California. Importantly, these 11 million Californians have no power or say as to how this fee is set.
This fee is the Power Charge Indifference Adjustment, which appears on the monthly bill of every customer who left an investor-owned utility like Southern California Edison or Pacific Gas & Electric for a community choice aggregator. In just 11 years since their creation, 24 CCAs now serve nearly 30 percent of California's population in a way that benefits the many local communities within the 200 cities served by these CCAs.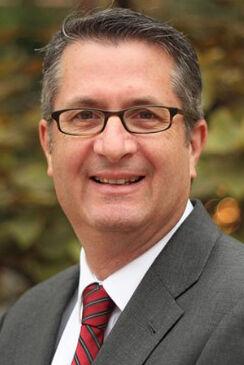 The decision to allow communities to form CCAs and purchase energy on behalf of their residents has been very successful. As the executive director of the largest CCA in the United States—Clean Power Alliance—and vice president of the California Community Choice Association, I can attest to just how successful this effort has been.
In three years of operation, CPA has grown to serve more than 3 million customers in 30 cities across Los Angeles and Ventura counties, as well as the unincorporated areas of both counties. CPA is committed to the rapid and reliable decarbonization of California's electricity system, embracing state mandates as the floor, not the ceiling. Through our focus in providing clean power now, we have become the nation's largest provider of 100-percent renewable energy.
We do this while bringing the local values of our customers and communities to the forefront. CPA customers can feel good when they turn on the lights because when they do, they are sharing these community values, including:
Reliability: CPA is the state's third-largest purchaser of battery storage, which is essential to reliably serving our customers with high levels of renewable energy. In 2021, the California Public Utilities Commission mandated we produce 96 MW of new storage resources. We have already procured more than double that amount.
Protection for low-income customers: 29 percent of CPA customers are on California Alternate Rates for Energy, Family Electric Rate Assistance or medical baseline rates. In 12 of our jurisdictions, we serve these customers with 100-percent renewable energy at no extra cost. During the COVID-19 pandemic, we provided more than 70,000 low-income customers with bill credits and assisted them with accessing long-term utility bill discounts.
Job creation and economic development: Our 14 long-term renewable-energy and storage contracts are projected to create 2,000 jobs in Southern California. This year, we will begin deployment of a four-year workforce development initiative to provide new skills to workers in transportation and building electrification.
My next activity in the interest of the communities we serve, as well as the millions of other CCA customers paying the PCIA fee, is April 26 when I will ask state lawmakers to bring fairness to the PCIA by voting to pass SB 612, sponsored by Sen. Anthony Portantino (D-La Canada-Flintridge). At a time when our communities are facing unprecedented economic hardships, it is more important than ever to identify every way possible to reduce utility bills by maximizing the benefits for all customers of energy already purchased. SB 612, which has garnered 20 co-authors, will accomplish this.
CCAs believe in paying our fair share, which is why we support the principle behind the PCIA. The PCIA pays for costs incumbent traditional utilities incurred years ago to ensure adequate energy supplies and place California on the initial path toward a low-carbon electricity system. CCA customers will continue to pay PCIA fees if SB 612 is passed. Because the bill provides CCA customers with something in return for these fees, passage of SB 612 could lead to a reduction of tens of millions of dollars in energy costs. These lower energy costs can translate into lower rates and more customer benefits for the many communities CCAs serve.
SB 612 stems from a consensus proposal developed by a group representing CCAs, investor-owned utilities, and private energy suppliers. The bill resolves current inequities and maximizes value to ratepayers by:
Providing everyone equal right to receive energy products that were procured on their behalf if they pay the full cost of those products, which our customers currently do.
Requiring the CPUC to recognize the value of carbon-free energy in the same way value is recognized for renewable energy and other products. Society values carbon-free resources; so should the commission.
Requiring IOUs to offer excess resources to the wholesale market through regular solicitations. This could result in lower costs for all ratepayers.
I encourage every lawmaker to quickly pass SB 612, to provide economic relief to Californians who need it and to ensure fairness for all electricity customers in the future.
Ted Bardacke is executive director of Clean Power Alliance and vice president of the CalCCA board of directors.